Chief stands against proposed dam on Luangwa river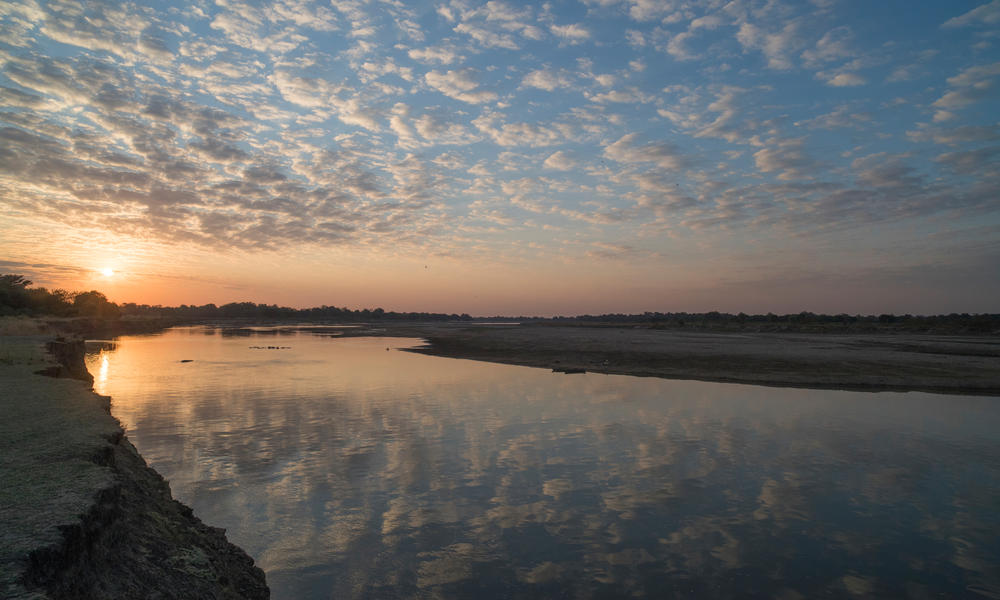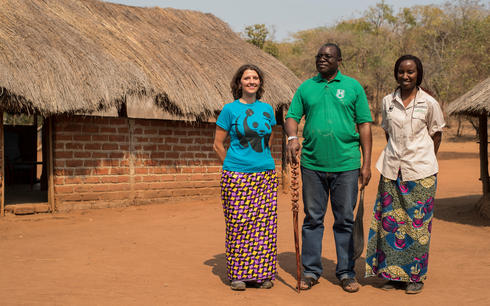 Normally a vibrant and jovial man, Senior Chief Luembe appears pensive. He stares at the walking stick gripped firmly his hands, a traditional symbol of authority in Zambia. Carved at its top are "the big five," the most iconic animals that live in his Luangwa Valley: a leopard, lion, rhino, buffalo and elephant. The wildlife, and the nature that supports them, are part of what makes his chiefdom so special.
"Our chiefdom is one of the few chiefdoms that still have the natural habitat of our country. And it has one of Zambia's greatest rivers, the Luangwa," he said. With admiration in his voice, he goes on to describe the river—its sandy banks, seasonal flows, value to his people. "It gives them water. It gives them fish. It gives them just the natural value of being in a natural place." And, he adds, "it supports the wildlife around which the tourism economy is centered."
Formerly an avionics engineer living in Zambia's capital city, Lusaka, Chief Luembe moved with his wife to the rural setting after his brother died and the responsibility of governing was passed to him. It's a responsibility he doesn't take lightly.
"I value everything that I have in my chiefdom," Senior Chief Luembe said. "That's what a chief is all about. It's not about himself. It's about the people, and how you look after your people. That's what it means to be chief."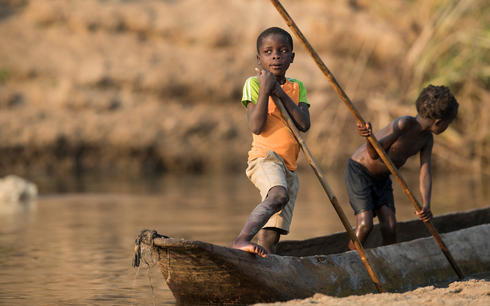 For the chief, the news of a proposed dam at nearby Ndevu Gorge is devastating. His land, along with that of 11 other chiefdoms, would be flooded or severely impacted by the development. His people would be relocated, and likely not for the better. As proof, he points to the Kariba dam, built downstream on the Zambezi River in the 1950s, which displaced almost 60,000 people and over 6,000 animals. It's still known as the worst dam-resettlement disaster in African history, and, according to anthropologist Thayer Scudder, most of the people relocated "are still 'development refugees.'"
Furthermore, the developers promise the dam will bring access to electricity and different economic opportunities. However, Senior Chief Luembe warns that even the local communities and chiefdoms that won't be flooded and displaced may still not benefit from the dam. As with Kariba, they may find power lines passing over their heads, bringing energy to meet the needs of more developed areas.
To be clear, Senior Chief Luembe isn't against dams. But, like many others, he wants the right dams in the right places—and the Luangwa just doesn't make sense. "It's seasonal. It's sandy. It's not the right river for power generation. Let us look at alternative locations." From the top of his head, he lists numerous rivers that can be dammed to generate more power without major impacts on natural habitats and without displacing large amounts of people.
Senior Chief Luembe, WWF and many others, are fighting to keep the Luangwa wild and free. For the chief, his people are at the heart of his actions: "Let's not take advantage of people's innocence, but let's understand their cry. If they don't want a developmental project for some reasons, let's listen to them."