Helping fisheries around the world meet the highest standard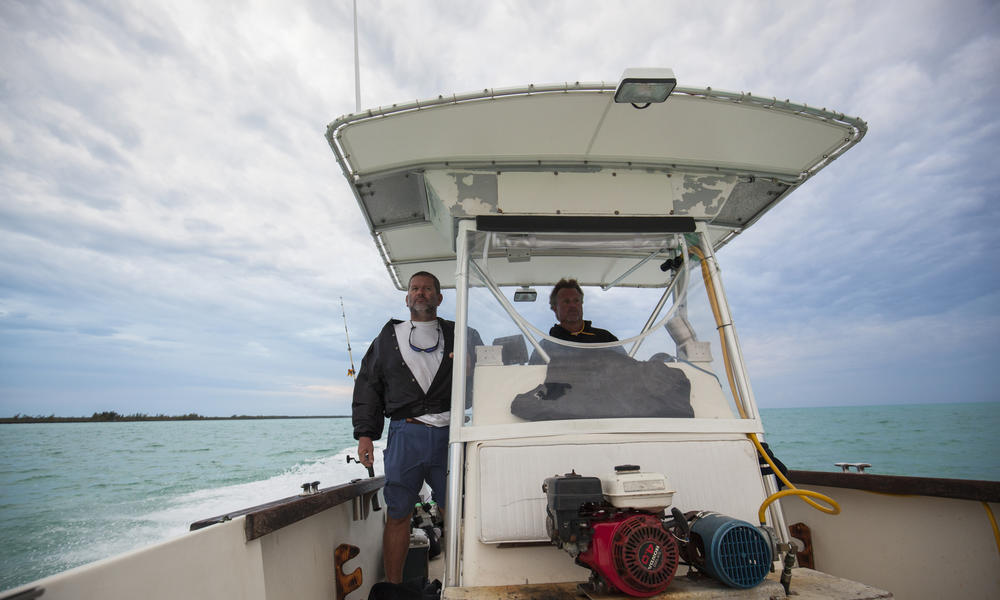 Date: May 28, 2020
Author: Alison Evarts
We often hear stories of depleted fish stocks and illegal and unregulated fishing and the harm it causes our oceans. But not all fishing hurts the planet. Some fish stocks remain aplenty. and there are those that fish them using practices that don't harm the ecosystem. So how do we recognize them?
The Marine Stewardship Council (MSC) operates a certification program for wild-caught seafood that makes it easier to identify those fisheries, and catalyze improvements in others. When fisheries perform at the level of the standard it doesn't just help protect the ocean—it also helps ensure that the 200 million people around the world who make a living from the fishing industry[1] will continue to reap the ocean's bounty for generations to come.

Around 15% of wild capture fisheries are now MSC certified. Unfortunately, around 33% of global fish stocks are still overfished.[2] The vast majority of these fisheries operate in developing countries and don't have the resources to increase their sustainability.[3]
Enter Fishery Improvement Projects—called "FIPs" for short—which draw together fishers, industry, researchers, government and NGOs to help improve fishing practices and management. Through a transparent and comprehensive approach, FIPs aim to increase a fishery's performance and help it meet the requirements of the MSC standard. The FIP program began as individual partnerships with over 60 fisheries in over two dozen countries around the world, and became a formalized program, adopted by the Conservation Alliance for Seafood Solutions in 2009.


After a decade of applying the approach, 19 of these fisheries improved to become MSC certified. There are now 136 active FIPs, and seafood companies lead more than 70 of these projects.[4] WWF continues to work across the seafood industry—including with over 150 seafood buyers—to increase this number and bring whole regions and countries into the FIP process.
And sustainable fishing can't come quickly enough. Climate change is intensifying the pressure on global fisheries by changing ocean temperatures, pH levels, currents, and oxygen levels.[5] By 2050, climate change is expected to shrink the amount of seafood tropical fishers catch by up to 40%, while increasing some stocks of historically cold-water fisheries.[6] It is more important than ever for fisheries to have effective management systems in place in this volatile time.
The MSC label helps incentivize good fishing practices when retailers and consumers choose it. So next time you're scanning your seafood market or putting in your online grocery order, check to see whether your store offers an MSC-certified option. Choosing the certified option at the end of the supply chain rewards those who make responsible practices a priority, which in turn builds a more resilient ocean and protects the economic and job security of millions.
WWF-US FIP history
2020 Global Landscape Review