How to write a letter to the editor
A brief expression of your opinion on conservation issues can have a big impact on leadership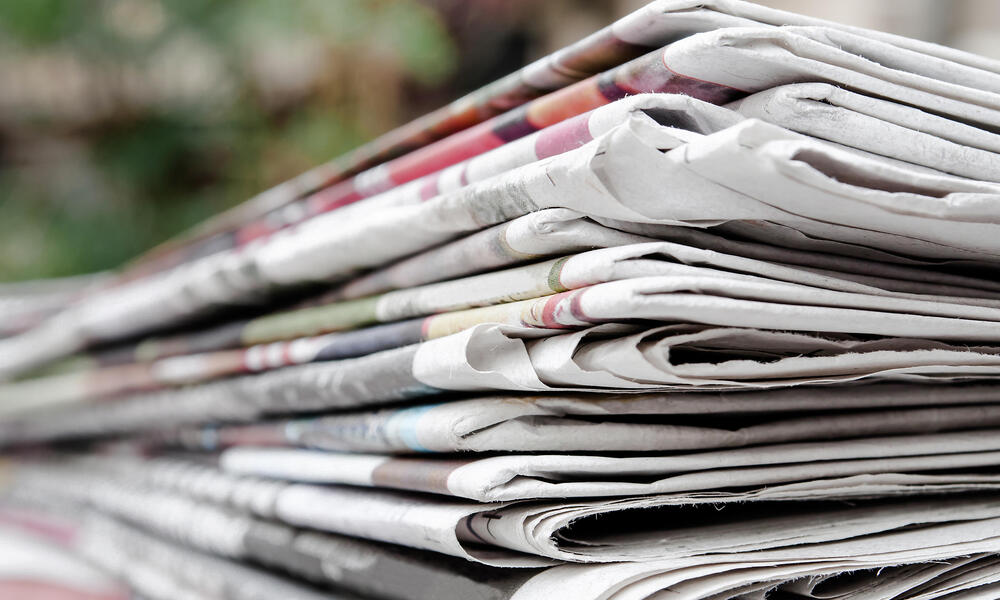 Calling your representatives at the local, state, and federal levels to voice your support for conservation issues remains a crucial component of safeguarding our planet's future. But have you ever thought about taking it a step further?
Writing a letter to the editor of your local media outlet on a pressing environmental concern is an effective way to influence your community and your legislators—and impact the decisions they make. You can use them to oppose or support the actions of an elected official or agency; direct attention to a problem or a specific piece of legislation; urge readers to support your cause; and spur news editors to cover an issue they may have previously overlooked.
Making your voice heard can feel daunting at times, so WWF is sharing a few tips on how best to draft and place a letter to the editor.
Planning and Writing Your Letter

Pick a timely topic. Media tend choose to publish letters that address topics in the news cycle.

Find a local angle. Is your city setting renewable energy goals? Are lawmakers reviewing any environmental regulations? Readers are more interested in an issue when they see how it affects their lives and local communities. If it's a global issue, think about how it reflects back on your community.

Provide background information. Not everyone will be as up to speed on conservation issues as you are, so be sure to provide concise but detailed background before you dive into the main issue.

Keep it short. Most media limit the word count for submissions, usually around 150-250 words for print publications. Find out the guidelines before sending in your letter.

Personalize the content. Make sure your letter reflects your voice and passion—and don't send the same letter to two competing media outlets in the same area.
Introduce the issue. Lead with your reason for writing. Are you writing about a recent experience? If so, summarize it. Are you responding to a published article? If so, reference that at the start.
Make your case. Include key facts and persuasive arguments to help readers understand your concerns. Strong facts and a demonstrated expertise make letters to the editor credible and impactful.
Drive it home. Wrap up the piece with a clear, positive statement in support of your case.
Remember that your voice matters. Much like when a legislator receives an influx of calls or emails on a certain issue, media outlets receiving a large volume of letters can determine what topics they will cover in the future. And don't forget to send a copy to your elected officials, too!
Now that you know the basics, tap into what gets you motivated and start writing—for yourself, for your neighbors, and for the planet.
A Few Examples
WWF activists are already drafting and submitting letters to the editor. Here are a few examples of their great work:
Elected officials took time to listen to constituents
By Daniel Sager, The Mercury, Pottstown, PA
Conservation is low cost, high impact
By Brittney Marshall, The News Leader, Staunton, VA
Earth Day and Thunder over Louisville can mix
By Erin Baum, The Courier-Journal, Louisville, KY