Investing in "Thirty Hills"
5 successes for 5 years of ecosystem restoration in Sumatra, Indonesia
Date: October 27, 2020
Author: Alexander Nicolas
Deep in the heart of the Sumatran rain forest in Indonesia, a small company has a big vision. PT Alam Bukit Tigapuluh (ABT), which means The Thirty Hills Forest Company, just marked its fifth year of piloting a new approach to commercial business with a conservation mission.
Sumatra is one of the most biodiverse regions on Earth, home to iconic species such as elephants, tigers, rhinos, and orangutans. But it also has one of the highest rates of deforestation on the planet, driven by high global demand for commodities like palm oil and rubber. Thirty Hills is the last large block of intact, lowland forest still standing in central Sumatra.
ABT works with the local and Indigenous communities living in Thirty Hills to conserve the forest and protect wildlife, while also working to generate revenue and income to support community livelihoods and operations. Today, ABT is managing nearly 100,000 acres of land, working as one of just 16 officially recognized "ecosystem restoration concessions" in Indonesia meant to protect and restore critical forests.
"In just five years, we have already seen great success in saving some of the most biologically diverse and important forests on our planet," says Dody Rukman, CEO of ABT. "We have shown that there can be economic and social benefits from an intact, healthy forest and we'll continue to work creatively to keep Thirty Hills as the crown jewel it has always been."
1. Giving new life to the forest
The rain forests of mega-biodiverse Sumatra are unlike anywhere else on Earth. Sadly, since 1985, Sumatra had lost more than half of its forests. While most companies in the area work to make money from the clearing of forests, ABT is demonstrating the financial benefits of protecting and restoring forests. ABT's forest patrol teams and community efforts have managed to cut the annual deforestation rate by 84% within the concession. Reforestation of degraded and deforested areas has begun to restore tree cover through work with local Simerantihan villagers to establish two nurseries in the area.
2. Partnering with the local people
ABT's biggest partners are the people who live within and near the forest. Five villages surround the concession, and inside the concession are 54 households from the Talang Mamak Indigenous community. Protecting Thirty Hills protects these peoples' traditional culture and their future. ABT works with the communities to support their livelihoods. This includes identifying products from the forest that generate alternative incomes, providing monthly mobile health clinics for the Talang Mamak community, and expanding access to educational facilities, materials, and scholarships.
3. Protecting the forest's wildlife
This is one of the few wild places where elephants, tigers, and orangutans coexist. The forests of Thirty Hills are home to at least 120 elephants, 30 tigers, and 160 orangutans, all critically endangered. ABT and its three conservation organization founders—WWF-Indonesia, Frankfurt Zoological Society and The Orangutan Project—collaborate to tackle issues such as poaching, human-wildlife conflict, and identifying wildlife corridors to protect the wild inhabitants that depend on the forest for survival.
4. Establishing new business ventures
ABT's mission is simple – create viable and sustainable alternatives to deforestation-based options. Over the past few years, ABT worked with local people to find the most promising commodities that would generate enough income to cover costs, ensure profit, and have minimum environmental impact. This includes helping the Talang Mamak expand markets for their wild-harvested honey and provide income for villagers. These honey collectors are not your average beekeepers! Using traditional methods, they bravely climb 100-foot and higher trees to retrieve the honey. ABT continues to work with the Talang Mamak to scale up their honey business and assist with marketing.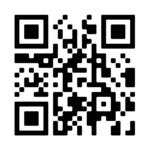 © WWF
© WWF
ABT has been working with Javara Indonesia to allow buyers to trace individual jars of honey to the actual trees the honey was taken from and who the harvesters were. Soon, each jar will have its own QR code that can be scanned to reveal its own story. Try it out!
5. Building a self-sufficient and sustainable future
ABT was started with the support of NGO founders, early backers, and public sector funding. The last five years have shown tremendous growth and a vision for its future. "In just a few more years, ABT could achieve financial self-sufficiency, a huge success for demonstrating the lucrative healing power of ecosystem restoration and protection," says Jan Vertefeuille, Senior Advisor for Wildlife Conservation, WWF. Vertefeuille hopes that ABT's success will serve as a blueprint for future similar concessions and Indonesia's current 15 other ecosystem restoration concessions.
Indonesia is known as the Emerald of the Equator because of its lush, green rain forests. Though much of these forests have disappeared, Thirty Hills signals hope for what remains.