Major elephant ivory trafficking network broken up in the Democratic Republic of Congo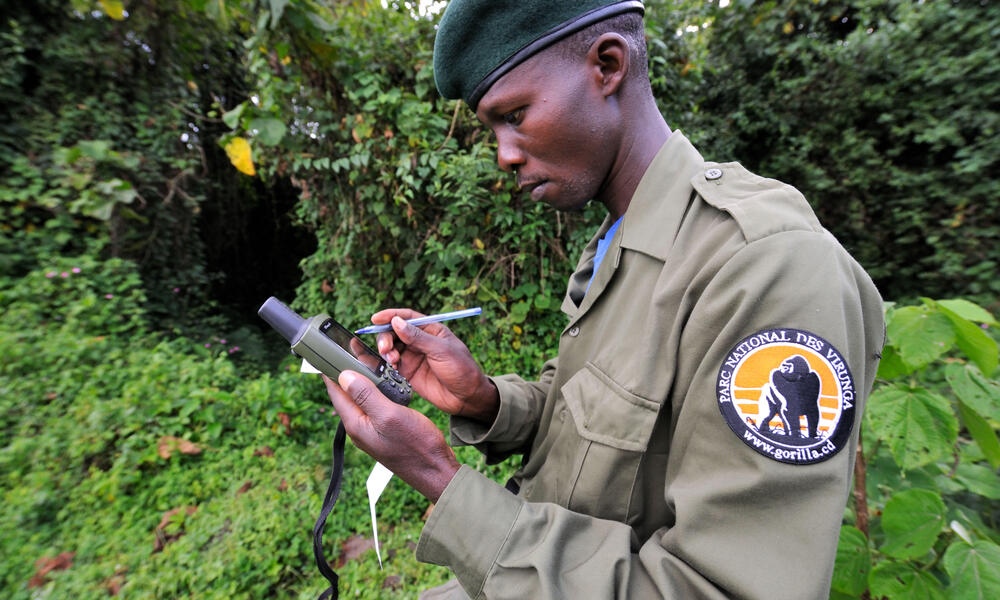 In a significant blow to the illegal ivory trade in the Democratic Republic of Congo (DRC), authorities dismantled a major elephant ivory trafficking syndicate thanks to a law enforcement supported by WWF and partners.

The Congolese authorities seized approximately 66 pounds of ivory tusks and ornaments on Feb. 4 and arrested a number of traffickers, who remain in police custody.

With thousands of elephants poached each year, this crackdown represents a major step forward in stopping wildlife crime.

"WWF congratulates the DRC government for successfully breaking up this ivory trafficking network," said Bruno Perodeau, WWF-DRC conservation director. "This crackdown shows that ivory traffickers can no longer count on impunity for their crimes in this country, and demonstrates that with determination, we can be successful in the fight against wildlife crime, even in DRC."

The Congo rainforest, home to the African forest elephant, is the world's second largest rainforest – two thirds of which are found in the DRC, where elephant poaching continues at an industrial scale. If poaching is not stopped, the species could all but disappear from the DRC in the near future, following in the footsteps of several other iconic species, such as the Northern White rhino.

Convention on International Trade in Endangered Species (CITES)—a treaty that regulates international trade in wild flora and fauna—requested the DRC provide an action plan for combatting wildlife crime and the ivory trade in 2014. And last March, CITES recommended certain commercial sanctions with the DRC because it didn't finalize the action plan within the agreed timeframe.

Faced with the threat of these sanctions, the DRC has started to act on wildlife crime, completing and using the action plan and cracking down on a key ivory trafficking network.

As many as 30,000 elephants are killed for their ivory every year. To end this tragedy, WWF focuses on zero poaching efforts, reducing demand for ivory parts and breaking trafficking links. Along with governments, communities, and supporters like you we can put an end to wildlife crime.

Do your part. Sign on to stop wildlife crime.