Mountain gorilla numbers grow in spite of threats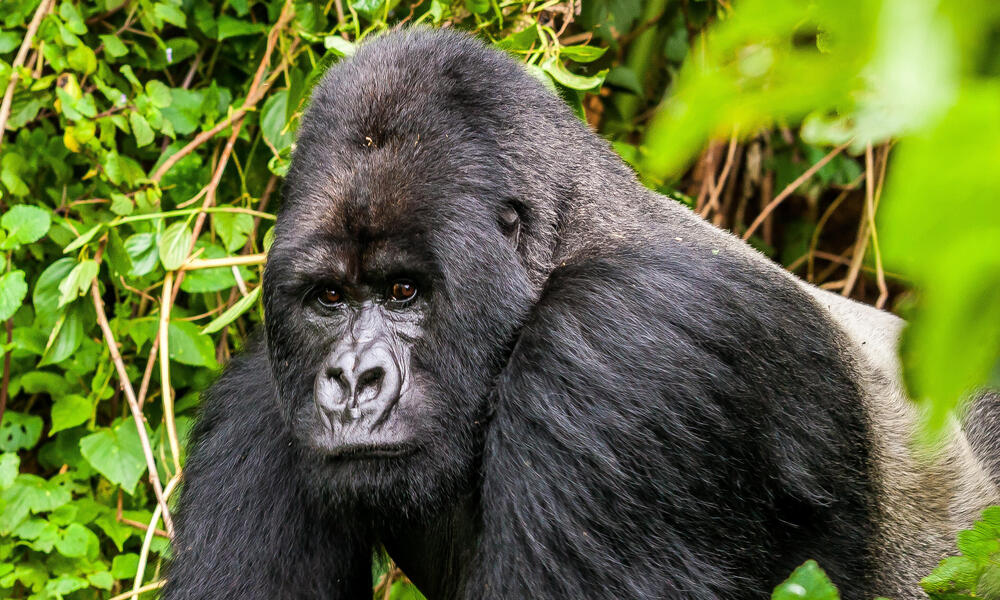 Results from a new survey show mountain gorilla numbers are growing in the Virunga Massif. The critically endangered animals were once expected to be extinct by the end of the twentieth century, but there is hope the population will continue to grow due to conservation efforts.
Findings show populations in the Virunga Massif have grown to 604 individuals, up from 480 individuals in 2010. This puts the total global wild gorilla population over 1,000 individuals. Mountain gorillas are the only species of great apes not seeing a decline in numbers.
"This hopeful news for mountain gorillas solidifies an upward population trend that started over a decade ago," Bas Huijbregts, manager for African species conservation at WWF. "It is the result of impressive long-term collective conservation efforts between the three gorilla range countries and their partners, which not only benefits our closest relatives but also supports the livelihoods of local people in the Virunga's."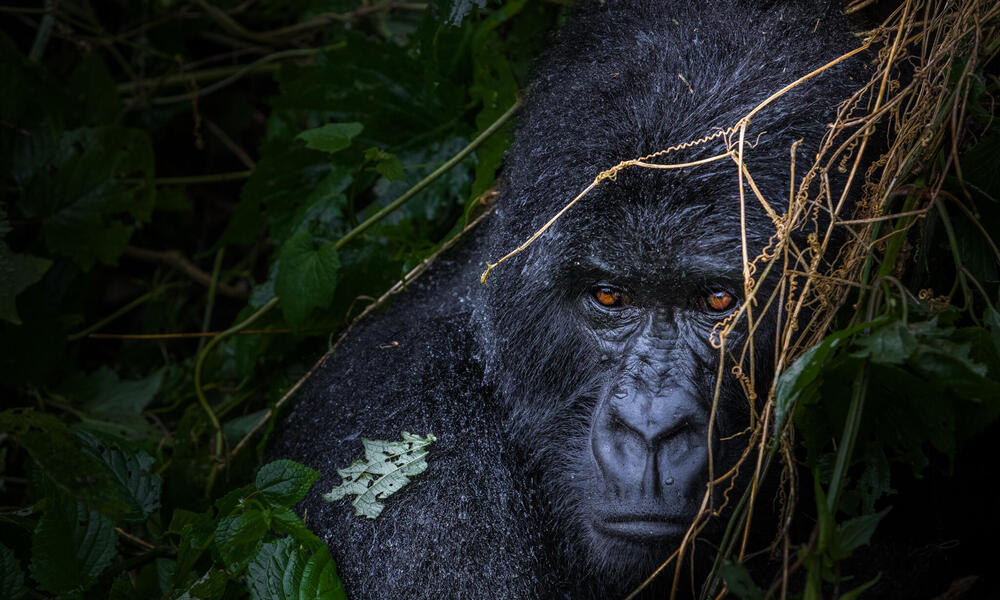 The Virunga Massif
The Virunga Massif spans 111,445 acres in the DRC, Rwanda and Uganda and is one of only two isolated areas mountain gorillas live. Field teams surveyed the region to determine the population and demographics of mountain gorillas. For the first time, field teams used electronic devices to collect data and information about the mountain dwellers and threats they may face.
Mountain gorillas remain a critically endangered species in urgent need of protection. They are threatened by traps and snares that are set out to capture antelopes for wild meat. Because of their limited range and proximity, they are also vulnerable to human development and disease. Rarely, they are poached for live animal trade.
WWF is working with the International Gorilla Conservation Programme (IGCP) to secure a future for mountain gorillas by reducing threats to the species and protecting their forest habitat.
The Virunga Massif mountain gorilla census was conducted by the Protected Area Authorities in the DRC, Rwanda, and Uganda (l'Institut Congolais pour la Conservation de la Nature, the Rwanda Development Board and the Uganda Wildlife Authority) under the transboundary framework of the Greater Virunga Transboundary Collaboration.
The census was supported by the International Gorilla Conservation Programme (a coalition of Fauna & Flora International and WWF), Max Planck Institute for Evolutionary Anthropology, Dian Fossey Gorilla Fund International, Institute of Tropical Forest Conservation, Gorilla Doctors, and North Carolina Zoo.
The census was funded by Fauna & Flora International, WWF, and Partners in Conservation at the Columbus Zoo & Aquarium. Additional financial support to the census science committee was provided by Berggorilla & Regenwald Direkthilfe.