Mountain gorilla numbers rise in a Central African protected forest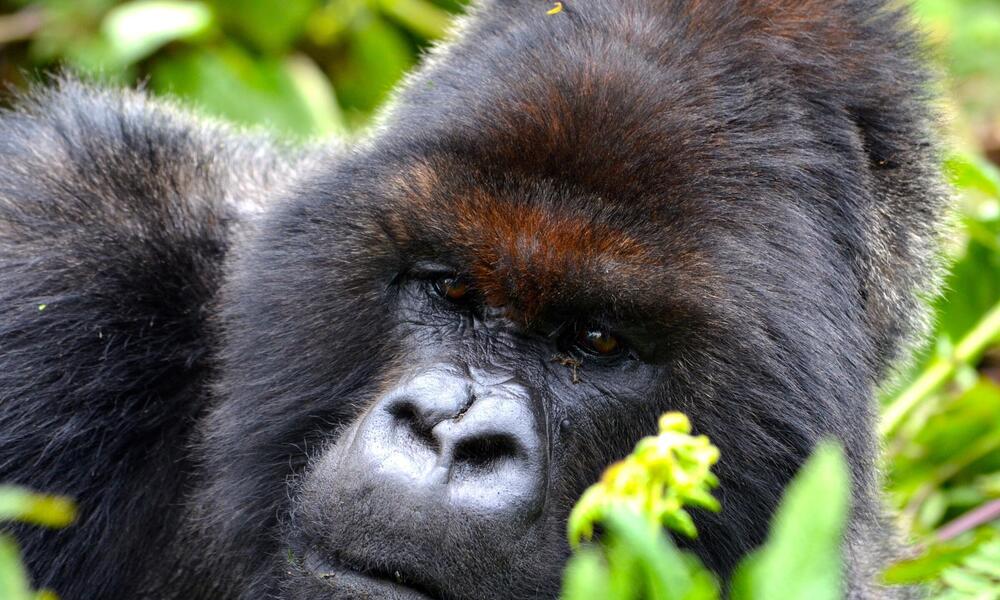 A recent survey revealed the largest number of mountain gorillas ever recorded in a large swathe of protected forest in Uganda and the Democratic Republic of the Congo. WWF and partners counted 459 individuals, up from an estimated 400 in 2011, in the 83,840-acre Bwindi-Sarambwe ecosystem that runs from Bwindi Impenetrable National Park, Uganda, through the Sarambwe Nature Reserve, Democratic Republic of the Congo. This is one of two places on Earth where mountain gorillas still exist.
The global total of wild mountain gorillas now sits at 1,063 when combined with the published results from the Virunga Massif 2015/2016 survey.
"It's remarkable to see that the positive trend for mountain gorillas continues since it was once thought the species might be extinct by the end of the 20th century," said Bas Huijbregts, African species director at WWF. "Effective long-term conservation efforts have helped both the Virunga and Bwindi populations increase and sustaining this incredible result will be contingent on sustaining those efforts."
From March to May 2018, and October to December 2018, survey teams from 13 participating institutions, including WWF, with support by local governments and communities, surveyed the forest area by walking trails and noting any signs of gorillas, other mammals, and human activities. Fecal samples were collected from gorilla nest sites to determine genetic make-up for each individual in the group to be used in further scientific studies.
Mountain gorillas are considered endangered, threatened by habitat loss, poaching, and disease transmission from humans. Although the survey provided hopeful news that wild mountain gorilla populations are increasing, it also found that illegal human activities are still rampant, including snaring. Survey teams encountered and destroyed 88 snares during the study period, despite positive developments in community engagement and conservation and tourism initiatives in the area.
WWF will continue our mission to secure the future for mountain gorillas through our support to the International Gorilla Conservation Program (IGCP). WWF and partners formed the IGCP in 1991 as a coalition of conservation organizations to ensure the long-term survival of mountain gorillas. Population surveys will remain one of the critical tools to measure conservation impact over time. We hope to continue along this successful path of recovery.