Rampant poaching threatens former elephant stronghold in Tanzania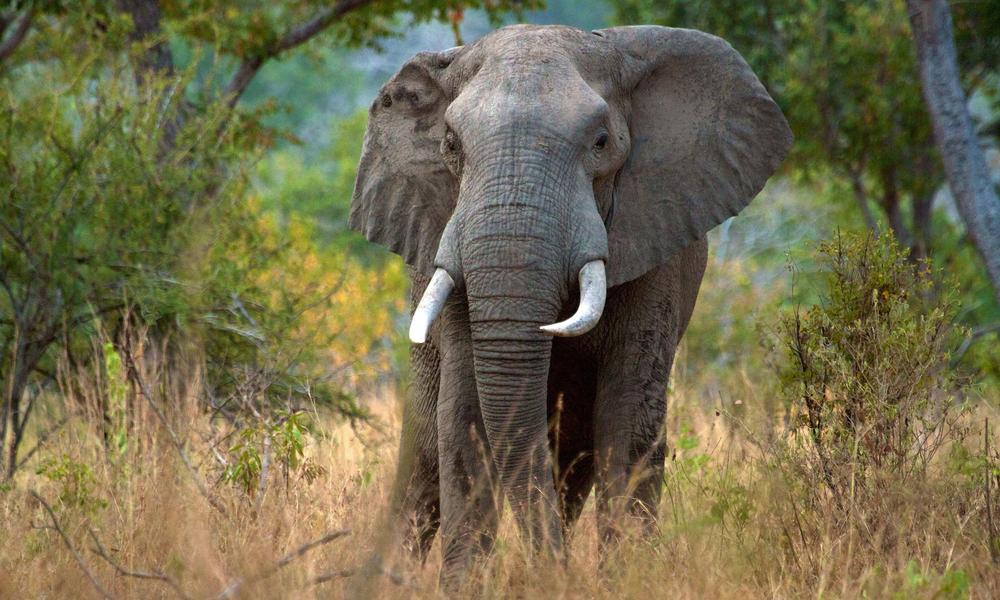 \
Update | May 24, 2017
The Tanzanian Wildlife Authority will not allow any further mining activities within the Selous Game Reserve, according to a new UNESCO report. Attention is needed on threats that still loom over the Selous Game Reserve such as poaching, the large proposed hydropower scheme at the heart of the Selous, oil and gas exploration, and the threat of pollution from a uranium mine on its border.
Help Protect Selous
Take action to save Selous from industrial scale threats such as wildlife crime and other harmful actions.
Use your voice
Rampant ivory poaching has reduced the elephant population in Tanzania's oldest and largest protected area by 90 percent in fewer than 40 years.
Nearly 110,000 elephants used to roam the savannas, wetlands, and forests of Selous Game Reserve—a World Heritage Site—in the mid-1970s. Now only 15,000 remain as criminals continue to kill the animals for their ivory tusks.
WWF is sounding the alarm for urgent action in combating wildlife crime in the reserve.
"Achieving zero poaching is the first step to setting Selous on a path toward fulfilling its sustainable development potential," said WWF-Tanzania Country Director Amani Ngusaru. "Together, we must ensure that this natural treasure is protected from harm."
It's not just elephants at risk. The continued decline of the species would deal a hefty blow to the livelihoods local communities who depend on income generated by tourism in Selous. The reserve brings in $6 million annually.
In 2014, UNESCO—a branch of the United Nations that encourages the protection of cultural and natural heritage sites around the world—placed Selous on its List of World Heritage in Danger, meaning the very characteristics that garnered the reserve international acclaim are now under imminent threat. Criminal syndicates killed an average of six elephants per day in the protected area during a recent peak of the poaching crisis.
"Selous has been ground zero for elephant poaching for far too long," said Bas Huijbregts, Manager, African Species Conservation, WWF-US. "It is imperative that Selous rangers and village game scouts in the surrounding wildlife management areas are properly trained and equipped; the judiciary system is strengthened leading to arrests and prosecution of wildlife criminals, and incentives are created for communities to protect their wildlife."
The reserve also faces threats from mining, oil and gas exploration, and dam construction. In addition to an end to wildlife crime, WWF is calling for an assessment of the impacts of these proposed industrial activities, and investment in environmentally friendly tourism that will benefit nearby communities.
We need your help. Tell Tanzania's president we need to protect Selous Game Reserve for elephants and other amazing wildlife, and for the people who rely on the park for their livelihoods.