Reducing China's environmental footprint
WWF and Apple work together to protect China's forests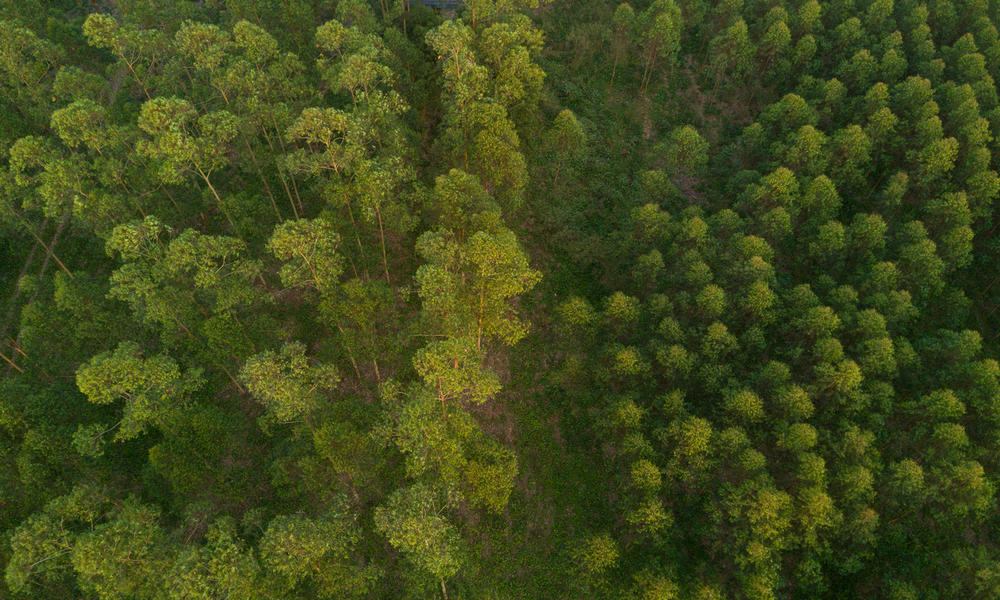 Update
In July, Forest Stewardship Council (FSC) certificates were awarded for more than 320,000 acres of forest land in southern China. Nearly two-thirds of the land is owned and managed by one private company, Maoyuan Company. The remainder is owned and managed by Guangxi Qinlian Forestry Company, a state government entity. The land includes semi-natural forests and forest plantations.
In 2015, WWF and Apple kicked off a five-year project designed to help China—the world's largest producer and consumer of paper products—reduce its environmental footprint by producing paper products from responsibly managed forests within its own borders.
We are well on our way to making this happen. As of this month, approximately 320,000 acres of forest land in China are in the final stage of receiving Forest Stewardship Council (FSC) certification—a recognition that the world's best environmental and social standards for responsible forest management are being used by the two companies that own the land. This is 20,000 acres above the project goal. WWF helped these companies create forest management plans and train their employees in how to identify forest land that has high conservation values—both necessary for FSC certification.
Also, with the help of WWF, eight companies in China have committed to improving the management of 450,000 acres of forest land. The goal by the end of the project is to have 700,000 acres under improved management.
Achieving these milestones—as well as future project milestones geared toward improving China's policy framework for responsible forest management and encouraging consumers to buy responsibly-produced forest products—will help China reduce its environmental footprint.
They also pave the way for a new model in forest conservation—companies committing to conserve working forestland additional to what they need to produce forest products. WWF believes companies need to look beyond their own supply chains, and beyond their own sectors, so forests can be conserved quicker and at a greater scale.
Apple has done just that, through this project with WWF in China and its work in the United States. Apple recently announced that yearly production from its forest conservation projects (including the China project) is now greater than the amount of virgin fiber used in its product packaging during fiscal year 2016.