Saving a beloved home along the Luangwa River in Zambia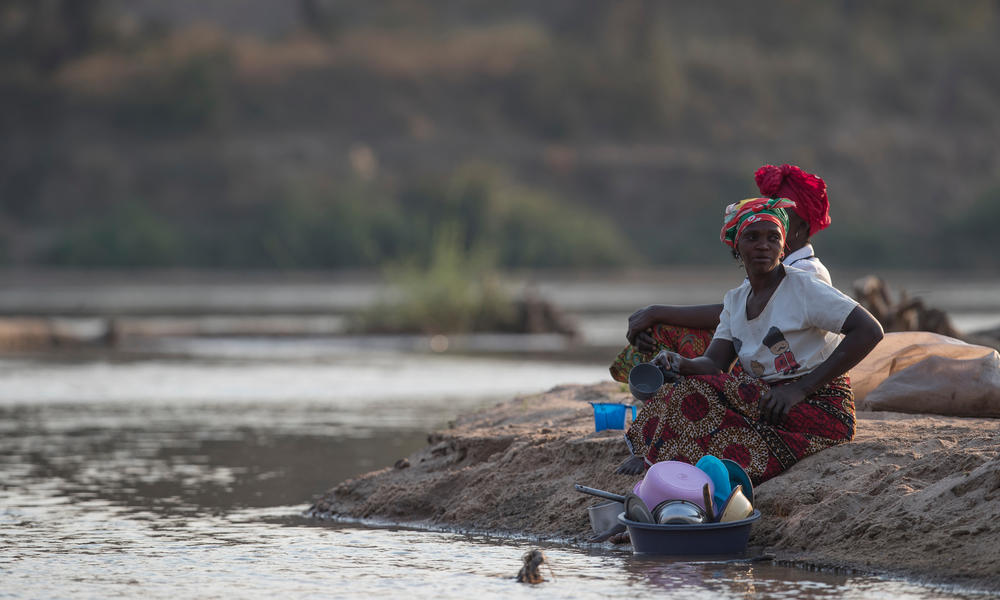 What is home?
For women like Helen, it's a place by the river that she was forced to abandon. That's where her husband fished, she gathered water, and family was buried for eternal rest. But like most rural Zambians, she didn't own the land. So when a foreign developer moved in and built a fence along the river, blocking her access to the water, she was forced to leave.
It's stories like Helen's that remind Raymond Kaima, Nyimba District Coordinator of Zambia Land Alliance (ZLA), why his job is so critical. "She's one of the many," he says, shaking his head. For him, the solution is obvious: "Someone should be secure on their land. They need to feel secure in order to develop the land, build a house, [and] invest in their future. They need to be sure that future generations will have access to that place in order to see the value of maintaining and improving it."
Through ZLA, which seeks to empower people through land and natural resource management, Kaima and colleagues are piloting "Traditional Land Holding Certificates" that help people become legal landowners—instead of transient custodians—and increase female land ownership.
Since moving to this region in 2015, Kaima has seen positive trends. Traditionally, if a woman's husband died, she'd be sent back to her parents' home with no land and no property rights. Now, after awareness-raising campaigns and community meetings, many women co-own land with their husband or have assumed ownership after their husband has died.
In addition, people are building permanent structures instead of palm-leaf huts—a sign that they truly believe the space is theirs and that they care what happens to it. For WWF, a partner of ZLA, this also means that people care about the natural resources and landscape that make their land valuable.

This sense of pride may help save a river. The Luangwa River, one of the longest remaining free-flowing rivers in Southern Africa, flows through the Luembe chiefdom, which boasts some of the most pristine habitats left in Zambia for elephants, lions, leopards and a myriad of other wildlife. A dam has been proposed on the Luangwa that would flood almost the entire Luembe chiefdom, destroying habitats and displacing thousands of people.
"We're talking about communities that have spent generations on this river, have built their lives around this stretch, and only know this place," Kaima explains, adding that the impact and costs associated with moving people would likely be underestimated. "Someone will go in with an economic index and call these livelihoods worthless. We call it development, but behind development, livelihoods will be lost. And that loss is greater than the gain."
That's why ZLA and WWF have joined forces to educate and empower these communities, promote sustainable land use, and advocate for hydropower development that minimizes impacts on people and nature. A critical component in the Luangwa campaign will be to ensure people's rights to natural resources are respected, and that they can mobilize to defend their rights.
"Most of the time our people are left out of decision-making," Raymond says with a heavy sigh. "I know my rights. The people in the communities may not, but I'm here to help them."
With this kind of help, Helen may have a brighter future. She now lives in the center of Luembe chiefdom, far from both the water and the main town. Her husband can't fish. She finds odd jobs to support the family. But if she can fight for her land, she'll be able to build a new life in a place she'll someday call home.