Thinking Beyond:
How Cincinnati is tackling the climate crisis and building back from the pandemic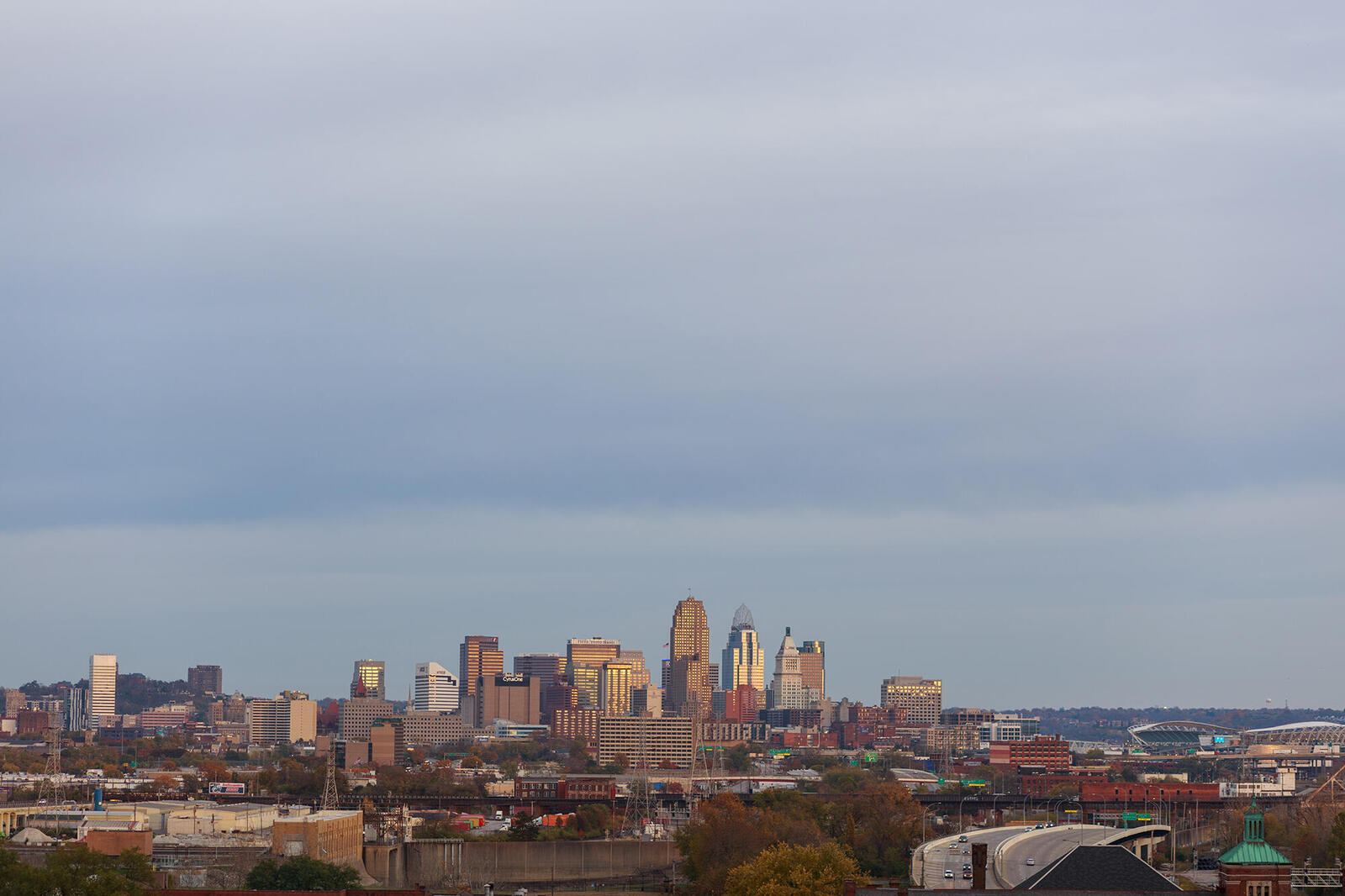 Those outside Cincinnati, a mid-sized city of hills and valleys, might not readily see the metropolis as one of the country's leaders in tackling climate change. Yet, grassroots organizations and community leaders have been addressing the crisis for years through on-the-ground efforts, policy, and investing in green innovation.

Amid a global pandemic that has exacerbated existing socio-economic inequities and climate injustices, the fight continues.
And while the most visible consequences of climate change often relate to melting ice caps, rising sea levels, forest fires, and an uptick in devastating storms, Midwestern cities like Cincinnati are already experiencing rippling effects.

If humans are unable to limit carbon pollution, Cincinnati's average temperature could climb by as much as seven degrees Fahrenheit by the end of the century, according to the National Centers for Environmental Information.
Changes will be seen across the city and region but neighborhoods won't be impacted equally. Vulnerable populations—lower-income communities of color—have disproportionately felt the effects of climate change and will continue to suffer with greater severity unless action is taken.

"When we think about climate disruption, in many ways, it's a risk multiplier. It takes existing problems and makes them worse," said Cincinnati's Office of Environment and Sustainability (OES) Coordinator Oliver Kroner. "I think you could say the same thing about the pandemic. If you're on the brink before catastrophe you're more likely to face hardship.
"When you talk about resilience planning, and how we endure these changes ahead, I think some climate planners see this as an opportunity to learn about future stressors in our communities."
The Green Cincinnati Plan, a 273-page document released by OES that includes 80 recommendations for reducing the city's greenhouse gas emissions by 80% by 2050, outlines an aim for the city government to run solely on renewable energy by 2035. Adopted by the City Council as a 5-year outline, their plan is currently on track; 28 municipal facilities already run entirely on renewables and the construction of what will be the largest city-led array of solar panels in the country is underway.
This is work that Cincinnati's current mayor, John Cranley, has supported. When the US announced its intent to withdraw from the Paris Climate Agreement in 2017, an extensive plan aimed at keeping the global temperature rise in this century well below 2° C (3.6° F) —or even 1.5° C (2.7° F)—Cranley condemned the action and signed on to become one of nearly 4,000 CEOS, mayors, governors, tribal leaders, college presidents, faith leaders and other officials to declare support for climate action as part of the We Are Still In (WASI) movement.
On a local level, organizers have been working toward a greener Cincinnati for decades. When Cranley joined WASI—an initiative administered by World Wildlife Fund, Climate Nexus, and Ceres—the framework to meet such goals was, in many ways, already there. As local governments tackle climate and the pandemic, a resilient support system is vital.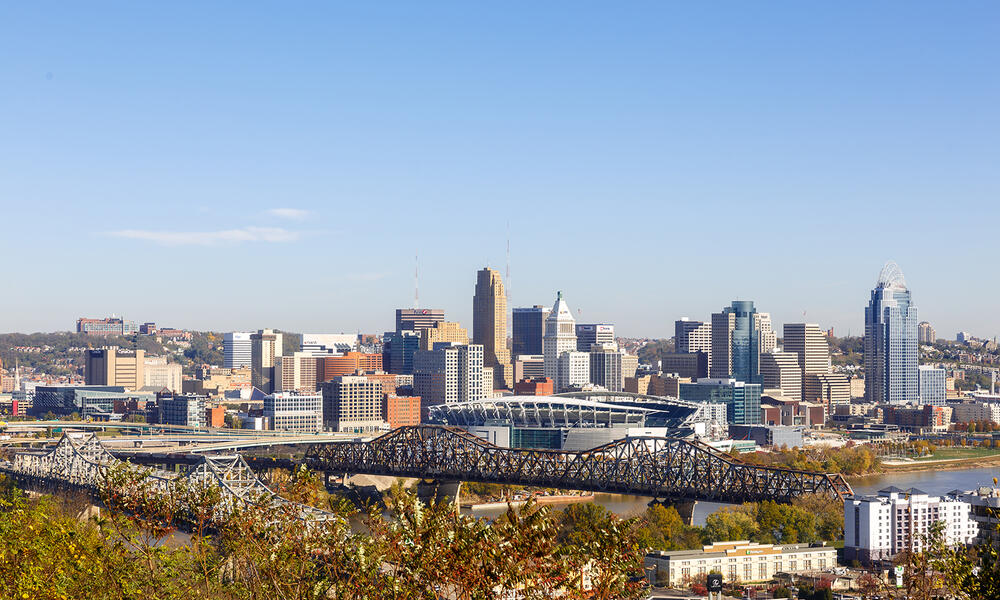 "Cincinnati was one of those early signatories, and has been, I think, a strong leader from the start," said Kevin Taylor, WWF's senior program officer for cities and climate. "From the perspective of that initiative, We Are Still In, Cincinnati is a really good example that other cities in the country can follow in taking up the mantle of leadership that's been lacking both at the federal level, and in some ways, there in the state of Ohio as well.
"We see a mix of ambition and commitment from state governments around the country, but cities have been strong. Cincinnati is certainly one of those."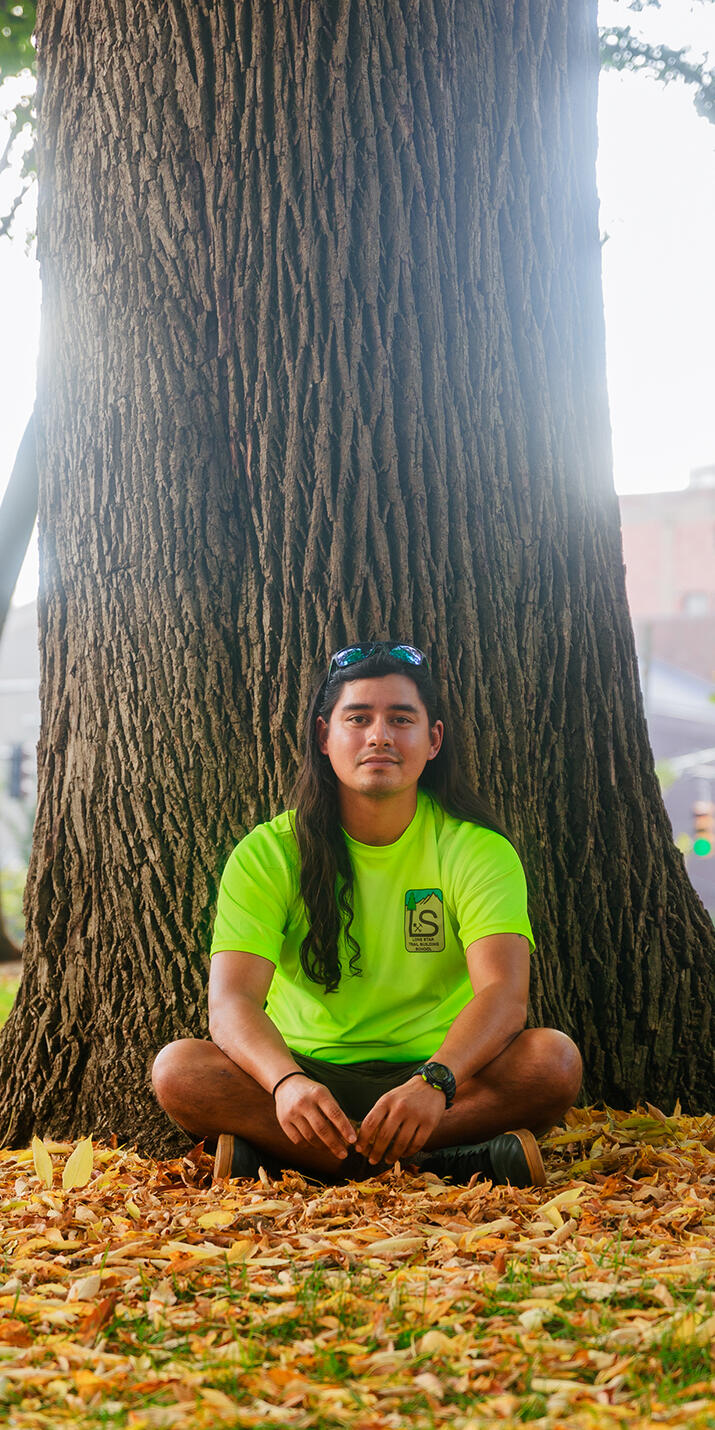 One such organization is Groundwork Ohio River Valley (Groundwork ORV), an environmental nonprofit that is part of a national network, Groundwork USA, that centers on racial environmental justice work.
Groundwork ORV's co-executive director Tanner Yess says that as a young person of color who grew up around the outdoor recreation science and environmental sustainability world, he feels that his field chose him.
"I'm lucky enough to have had the privilege to parlay that into community-based conservation efforts," Yess said.
"(It's) sustainability work with a different angle, which is connecting all that jargon to real world quality of life issues, especially to neighborhoods that have been left behind by the environmental movement."
It was an overcast, chilly afternoon and the sound of their shovels hitting rock and soil filled the air, joined by conversation and the occasional shuffle or question of passers-by. They're part of Groundwork Ohio River Valley's Green Team, one of the nonprofit's many initiatives.
Made up of high school students, the program is designed to cultivate job skills in youth and a better understanding of the environment they live in.

The youth working on this particular project are mostly residents of Lower Price Hill and attending the neighborhood's public school, Oyler. The fruit trees, once mature, are meant to help provide the community, a food desert, with access to fresh food at no cost; residents will be able to pluck pawpaws, peaches, and apples while enjoying the green space.
"By planting an orchard, the work provides value to the lot and makes it more interesting and beautiful for the neighborhood," Sophie Revis, the program's manager, said. "And we'll add more trees to Lower Price Hill. As the climate continues to change, Lower Price Hill is poised to get hotter, wetter, and have even worse air quality. By adding these few trees, it'll help a lot to reduce the heat and make the air better to breathe."