WWF's Renee Johnson on the importance of diversifying the conservation space
Renee Johnson leads WWF's strategy and programmatic initiatives to ensure we provide a workplace and culture where all employees feel supported and enabled to fulfill WWF's mission.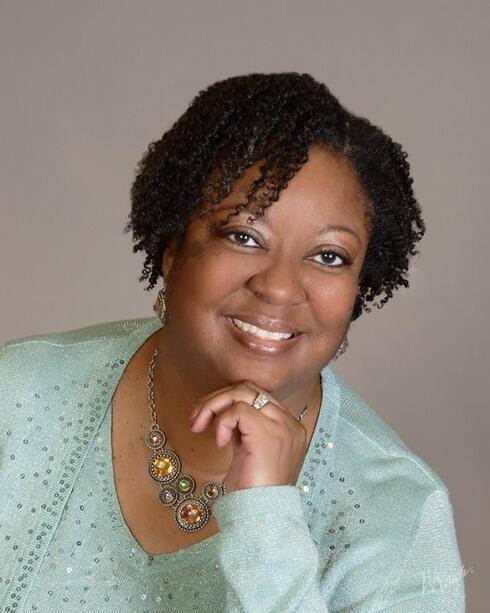 Just after I started in my role at WWF in July 2019, the organization was involved in a bison release onto newly designated land in Montana. I thought, "Well, that's nice," but didn't really understand why it was so important that bison were back on that land.
Months later, in a diversity workshop, we were talking about colonialism and how the English settlers sought to overpower Indigenous peoples who were resisting the takeover of their lands. The settlers attacked their food source: bison.
Suddenly I saw that the bison release wasn't just a story about rewilding the land. It was a deeply human story about restorative justice, acknowledging historic wrongs, and respecting the culture and traditions of Indigenous peoples. So, I asked myself, why weren't we telling that part of the story to the world?
The fact is, many of the conservation stories we tell are geared toward people who already get it—lifelong lovers of nature. But if we want to connect with more diverse groups of people, we must listen to and learn from people with diverse experiences, use those perspectives to shape our priorities, and share stories about our work in meaningful and inclusive ways.
Truth be told, I had struggled to connect with WWF's mission when I first saw the advertisement for the position I now hold. I said to myself, "Black people don't do that kind of stuff. It's not our world." I hesitated, even though the job ticked all my boxes: It was a diversity-focused role in a mission-oriented organization, in an industry that was new to me.
And despite being someone who helps people and organizations get the best out of each other by embracing diversity, I'd fallen into the trap of letting my biases limit my thinking. But I quickly realized that my initial trepidation—that sense of not belonging in the conservation world—was exactly why WWF needed someone like me in a role like this.
The fact is many conservation organizations like WWF aren't as diverse as they probably should be. Approximately 67% of WWF's US-based employees are white. So we are taking steps to increase underrepresented populations within the organization.
For example, our employment practices can sometimes limit the pool of talent we are able to attract. Some of our internships are unpaid and offer school credit in lieu of financial compensation. This means we are likely excluding people who may need to earn an income.
"Our differences—the richness of all our unique views, experiences, and backgrounds—can help create stronger conservation outcomes. "

Renee Johnson Senior Director, Diversity, Equity, and Inclusion
Practices such as these reinforce the idea that conservation is a privileged space. People who are grappling with social justice issues or wondering how to make ends meet may not get excited about bringing bison back to Montana—unless we can relate it to their world.

Now, almost two years after accepting my position, working for WWF has been the best experience that I didn't know I needed or wanted. I'm doing important work with a great organization that values my contributions. I'm broadening my own perspectives, learning new things every day, and challenging my own biases—and that's what this journey is all about for each of us.
My time with the organization has coincided with a new social awakening. More and more Americans are grappling with the deep issues impacting the Black community, recently highlighted by the Black Lives Matter movement.
Of course, diversity is about much more than race, but conversations about race have been a catalyst for us as an organization. WWF staff care very deeply about stopping environmental degradation, but they are also intensely passionate about stopping racism and other forms of injustice. This is evident by the volume of information, concerns, and ideas I receive from my colleagues.
As stated by our CEO Carter Roberts last year, our organizational commitment is to use our voice, our partnerships, and our influence to press for diversity and equality, be it economic, social, or environmental. Collectively, we've come up with a number of initiatives that we are implementing, such as establishing measurable diversity representation goals through hiring, promoting, and retaining staff; working toward becoming an anti-racist organization; and developing a diverse talent pipeline through a centralized paid internship program.
I believe we are on the verge of creating something very special at WWF. Our differences—the richness of all our unique views, experiences, and backgrounds—can help create stronger conservation outcomes. When fueled by an equitable and inclusive environment, diversity leads to more creativity and the development of innovative ideas that can bring the greatest benefit to the planet.