Stories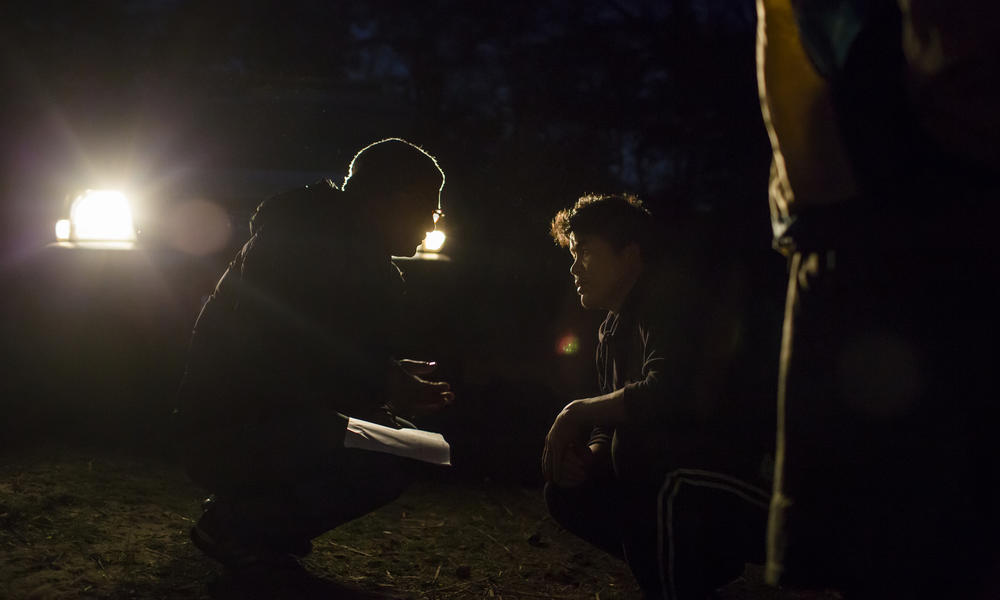 Established by WWF Nepal in 2016, RRTs help to engage communities in wildlife protection efforts, manage human-wildlife conflict, and monitor poaching and other illegal activities. Today, there are nearly 60 RRTs across Nepal.
WWF Magazine: Winter 2019

Some have said it takes a village to raise a child. By following her passion for nature, Elizabeth Littlefield found out that it takes lifting up a village to help save the natural world.

WWF Magazine: Winter 2019

Those who will bear the burden of the destruction we have wrought upon the Earth are also those who will speak the most eloquently about their future.

WWF Magazine: Winter 2019

My career at WWF has been focused on leading our climate work and finding creative solutions to this crisis. But even for me, climate change can slip into the abstract. Then I visited Greenland.

WWF Magazine: Winter 2019

New images from the Chico Mendes Extractive Reserve in the Brazilian Amazon show what conservationists have long known: that people harvesting trees responsibly can live harmoniously with animals.

WWF Magazine: Winter 2019

These birds benefit when their preferred lake habitats are protected. In the Lake Naivasha Basin, WWF is using an integrated approach to tackle water challenges and further conserve the lake.

WWF Magazine: Winter 2019

Growing up in rural Yakutat, Alaska, Maka Monture Päki found her calling early on.

WWF Magazine: Winter 2019

In 1994, the Russell E. Train Education for Nature Program was created at WWF to offer financial and educational support to the next generation of international conservation leaders. A look back:

September 25, 2019

What should be frozen solid is now thawing and melting away—and communities are already dealing with the consequences. From Alaska to Miami to Bangladesh, learn how ice loss and sea level rise are impacting communities.

September 25, 2019

Drastic and swift-moving changes to our oceans and the cryosphere—the Earth's snow and ice-covered places—are one of the most dramatic consequences of global warming.

An analysis of satellite imagery determined the annual sea ice minimum in 2019 tied the record for second-lowest.

September 23, 2019

Our forests are in crisis. Nearly half of all global forests are under threat of deforestation and forest degradation, which represents a major risk to global climate, biodiversity, water, people, and businesses who depend on healthy forests. HP is one company that's responding to this need for action.

September 19, 2019

One of WWF's rhino experts answers common questions about rhinos around the world.

A close look at the coastline reveals thawing permafrost oozing over the snow along the Chukchi Sea. The Arctic is warming twice as fast—and quite possibly faster—than any other place on the planet.

There is still a gap between what countries pledged to do in the Paris Agreement and what scientists say is needed to avert climate catastrophe. To address this, countries set five-year milestones to take stock of progress and strengthen commitments with the first of these opportunities coming in 2020.

September 12, 2019

Devyn Friedfel is working to help communities in California prepare for a future that will see more fires and droughts. He knows that stopping climate change isn't an option, so it's important that mitigate and adapt to its effects.

September 11, 2019

Governments from around the world recently gathered to discuss the threat of wildlife trade on species.

Infrastructure is the backbone of modern civilization, but when it's poorly considered, planned, designed, developed or maintained, we endanger wildlife, wild places, and our own communities. Here's what we can do.

September 05, 2019

Breeding facilities, also known as tiger farms, continue to fuel the illegal trade of tigers and their parts.

September 03, 2019

Located on a tiny island in the Chukchi Sea, just north of the Bering Strait and 20 miles below the Arctic Circle, Shishmaref has struggled for decades with coastal erosion and flooding attributed to climate change. Arctic Youth Ambassador, Gabriel Stenek share's its story.

WWF Magazine: Fall 2019

The ground has shifted beneath the Pacific walrus. We need to take urgent action to limit the worst impacts of climate change and decrease the strain on these creatures.


Miami is often dubbed the "ground zero" for climate change. But as sea levels rise, so, too, does a generation of leaders showing the world what climate action looks like and fighting for the only home we know.

August 13, 2019

The first-ever global assessment of forest biodiversity shows forest-dwelling wildlife populations have declined on average by 53% in the last five decades.


August 12, 2019

Singapore takes an important step in protecting species from illegal wildlife trade.