Stories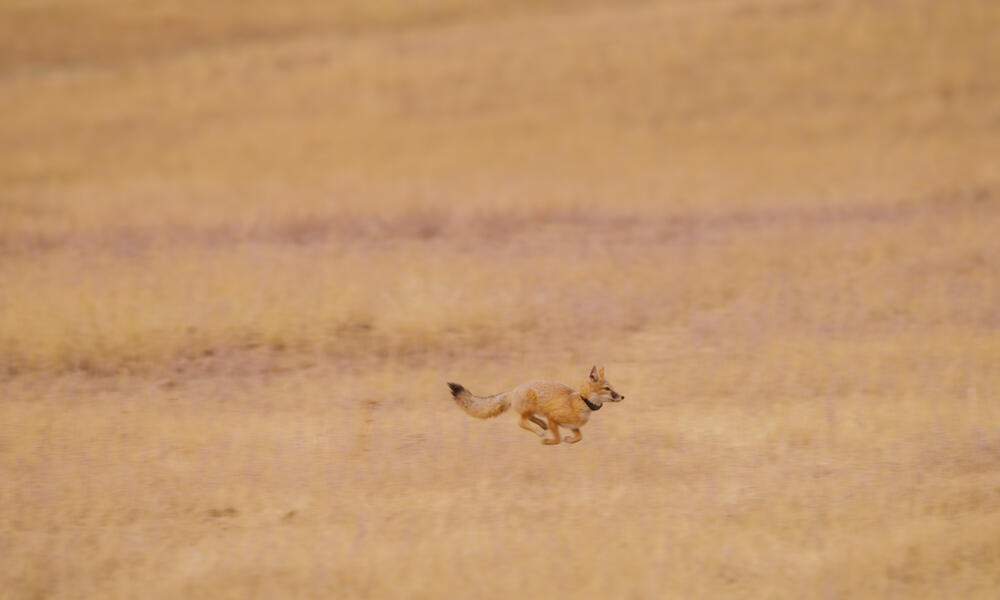 Twenty-seven swift foxes were brought to the area from Wyoming in September, marking the beginning of a five-year reintroduction program led by the Assiniboine (Nakoda) and Gros Ventre (Aaniiih) Tribes of Fort Belknap.
July 13, 2020

Sharks and rays are some of the most enigmatic and misunderstood creatures of the ocean. They are crucial for the health of our planet. This blog describes five incredible ways in which sharks and rays help the world, from fighting climate change to digging through sand for their neighbors to feeding phytoplankton.

July 09, 2020

A snaring crisis in Southeast Asia is not only driving wildlife extinction, but also potentially increasing humans' risk of exposure to zoonotic diseases.

July 08, 2020

Six months ago, bushfires ravaged Kangaroo Island. The endangered glossy black cockatoo was pushed to the brink of extinction. But chicks were recently discovered amid burnt bushland, boosting hopes that the species can be saved.

July 02, 2020

The greater one-horned rhinos in Manas National Park - their population once completely decimated by poaching - are making a comeback thanks to joint conservation efforts under the Indian Rhino Vision 2020 initiative.

July 01, 2020

Illegal snaring is a rampant threat to wildlife and people in the forests of Southeast Asia. Snares are used to capture animals for the illegal wildlife trade. WWF-supported ranger patrols are working to address this crisis by removing snares.

June 25, 2020

Unique studies have started on the Wrangel Island nature reserve in Chukotka, Russia. With the support of WWF-Russia, experts for the first time are tracking and researching polar bear dens using remote-piloted drones.

June 23, 2020

Twenty-one percent of the country's territory is now protected, including a vital free flowing river

June 18, 2020

A new solar-powered borehole is drilled for the Kapau community in Zambia's Sioma Ngwezi National Park. This water source provides the community with several benefits, including reducing the instances of human wildlife conflict (HWC) that were resulting from sharing resources.

June 16, 2020

Practical sustainable conservation initiatives can decrease the likelihood of spillover events and keep people and nature healthy.



June 08, 2020

Plastic pollution is one of the biggest threats to our oceans today. While cleaning up existing trash is a critical step on the path to a healthier planet, what's even more important is turning off the tap to stop the flow of plastic into our environment altogether. Research shows that as few as 100 companies could prevent 50 million tons of plastic waste. In 2019, WWF launched ReSource: Plastic, a new global initiative to help companies turn their plastic reduction commitments into measureable action.

June 02, 2020

After six months of care, Maryanne the koala's wounds were healed and she made a full recovery, doubling in size and even growing back her claw that had been lost to the flames. She was ready to return home.

May 28, 2020

Fishery Improvement Projects—called "FIPs" for short—draw together fishers, industry, researchers, government and NGOs to help improve fishing practices and management. Through a transparent and comprehensive approach, FIPs aim to increase a fishery's performance and help it meet the sustainability requirements.

While the Amazon is the largest and most well-known rain forest in South America, there's another rain forest in the region that's also important: the critically threatened Atlantic Forest.

May 21, 2020

Elusive and solitary nature, snow leopards are rarely spotted and even less frequently studied within their rugged and harsh habitat. However last November, two snow leopards were captured, fitted with satellite-GPS collars, and successfully released back into their rocky homeland in Western Nepal. The two male snow leopards were the first since the 1980's to be fitted with collars within Shey Phoksundo National Park in Western Nepal.

Marisela Silva Parra, 41, is the only female member of a WWF-supported group of local farmers and community leaders who are helping their community realize the value of its natural resources. The group calls themselves Los Exploradores—The Explorers.

May 12, 2020

WWF India, in association with the Sundarbans Biosphere Reserve (SBR) Directorate, has implemented a program to significantly reduce the number of tiger-related deaths of honey collectors.

May 07, 2020

The Rosebud Sioux tribe committed 28,000 acres of native grassland for the creation of a new plains bison herd. With a capacity to support 1,500 animals, the Wolakota Buffalo Range will become North America's largest Native American owned and managed bison herd.

May 05, 2020

Twenty years ago, a gorilla habitation program provided the Ba'Aka living near the Dzanga Sanga Park with a new opportunity. And by 2020, Dzanga-Sangha employed more than 50 Ba'Aka as gorilla trackers.

April 28, 2020

New camera trap images reveal the highest-elevation sighting of a tiger in Nepal, captured at over 8,000 feet in a densely forested area.

April 21, 2020

Recent rollbacks mean a dramatic decline in the security of America's Arctic for both people and nature. Places that are so crucial for Arctic biodiversity, such as the Bering Strait—and the people who live there—are increasingly at risk.


April 16, 2020

Could sitting and observing our breath better connect us to the natural world?

In partnership with local Indigenous organization Azicatch, WWF is supporting the work of Ecosystem Services Assessment Technical Teams, which combines traditional knowledge with modern conservation practice. The aim is to strengthen Indigenous decision-making and governance and create an environmental management plan for their territory.