Sumatran Rhino Stories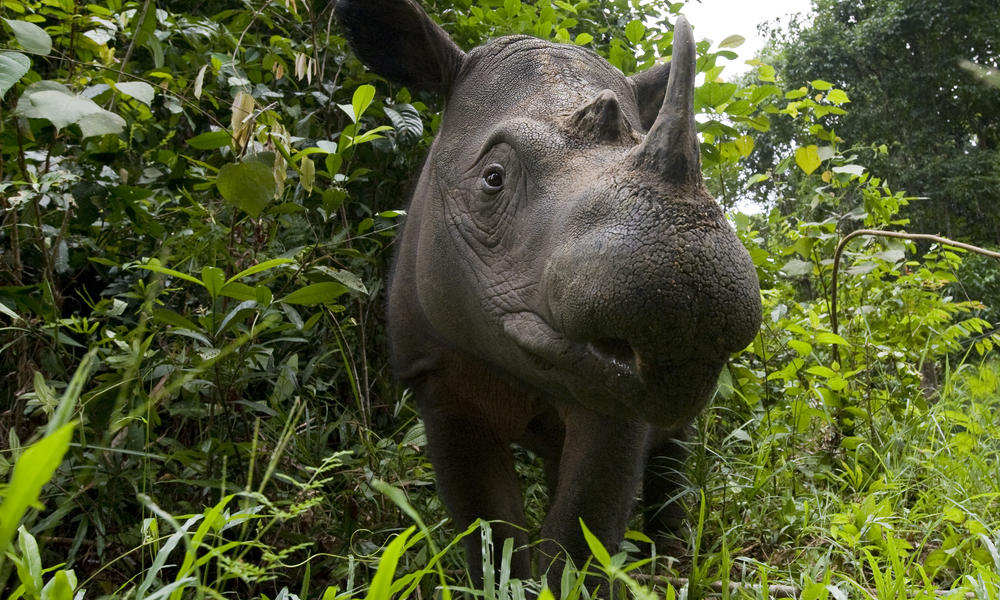 The plight of Sumatran rhinos needs global attention and commitments if conservation is to succeed. The science is telling us that we can't put off mounting a serious, concerted effort to save Sumatran rhinos. We have pulled three species of rhino back from the brink so we know we can do the same for the Sumatran rhino.
The Sumatran rhino is so rare and elusive that even the most senior of the rangers have never seen the animal in the wild. But just because you don't see something doesn't mean it's is not there.

September 22, 2014

As conservationists, we have learned what it takes to help rhinos recover from the very edge of extinction.The formula is quite simple: protect rhinos where they exist, incentivize community stewardship of rhino populations, manage populations for maximum growth, establish new populations in suitable locations for maximum protection and population growth. This formula is achievable, but it does require political will and resources to see the plan through.

October 10, 2013

With possibly as few as 100 animals left in a handful of small, isolated populations, the Sumatran rhino is arguably one of —if not the most— threatened large mammal in the world.