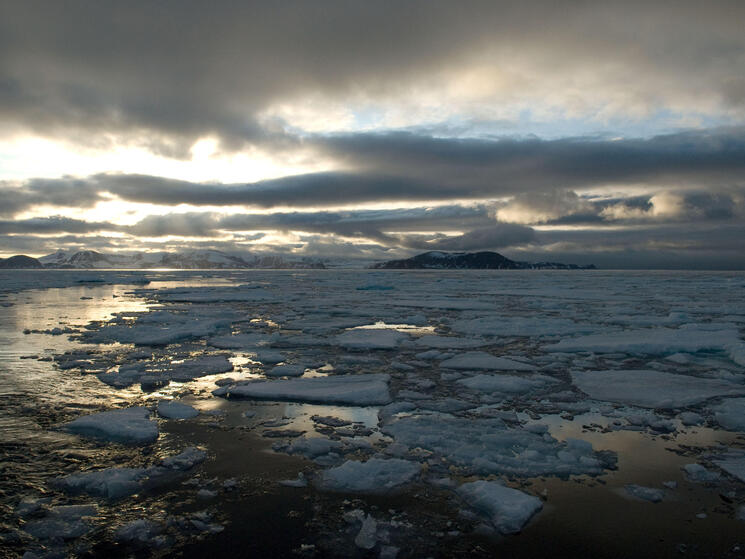 Date

: 09 February 2022

Author

: Michele Parmelee, Deloitte Global Deputy CEO and Chief People and Purpose Officer
Embedding climate consciousness into organizational culture can help attract and retain talent

The Netflix film "Don't Look Up," which many of us have streamed while isolated at home, satirizes society's inability to take swift action even in the face of the most dire threats. A not-so-subtle metaphor for the climate crisis, the movie struck a chord among those who are apprehensive about our collective future, and rightly so. With extreme weather events becoming more frequent, it is time to take bold action while there's still time to limit the damage.
For businesses, beyond the fact that prioritizing environmental sustainability is the right thing to do for the planet, there are also clear business benefits in doing so. For one, we know that companies' climate strategies have become increasingly important to today's workers. Businesses that evolve operations and embed environmental, social, and governance (ESG) consciousness into workplace culture will be a step ahead in the race for talent in a highly competitive marketplace.
Most CxOs understand this. The recently released Deloitte 2022 CxO Sustainability Report: The disconnect between ambition and impact, a survey of 2,000+ C-suite executives across 21 countries, found that business leaders agree environmental-sustainability efforts have a positive impact on employee morale and well-being (84%), as well as employee recruitment and retention (77%).
Yet, according to Deloitte Global's 2021 Millennial and Generation Z Survey, their employees may not be impressed. While climate change and protecting the environment is a top issue of concern among Gen Zs and millennials, less than half of millennials and Gen Zs Deloitte surveyed think business is having a positive impact on society. And about 60% fear that business' commitment to the environment will be less of a priority as leaders focus on pandemic-related challenges.
So, where's the disconnect?
While companies are acting—66% of those surveyed in the CxO Sustainability Report say their companies are increasing the efficiency of energy use, for example—they are less likely to implement more difficult, "needle-moving" activities that embed climate standards into their business ethos, such as developing new climate-friendly products or requiring suppliers and business partners to meet specific sustainability criteria. These "needle-moving" actions—along with others identified by Deloitte's research—are indicators of broader and deeper climate ambition. Broader because they go beyond the four walls of the organization and deeper because they ingrain sustainable practices into their operations.
What can organizations do to turn their ambition into action, and action into impact? How can they evolve their climate commitments in ways that improve recruitment and retention?
They can start by educating senior leaders and the board on how to assess the impact of a changing climate on the business, as well as the business' impact on the climate. Only then can they earn the broad senior leader buy-in and influence that will prompt "needle-moving" actions and effect meaningful transformation.
Businesses can also empower employees to act as climate changemakers. By engaging and educating employees on climate change impacts—decisions about what they consume, use, and buy—companies can help their people make positive climate choices at home and at work, while amplifying these actions through their personal networks.
Thinus Keevé, Chief Sustainability, Property and Export Officer at Australian supermarket chain Coles shares how their employees have felt the positive effects of transparency and participation, saying,
"Our team members tell us how proud they are of our sustainability work. They love it, they see it in stores, and they know what we are doing and how we are contributing."
Ultimately, leaders that build on credible climate commitments and integrate sustainability into every part of the business will earn the trust of their stakeholders.
We're in a decisive decade to act against climate change, and bold actions resulting in measurable impact are needed to accelerate the pace of intervention—while there's still time to limit the damage. Organizations willing to "look up" and face climate challenges head-on not only can help improve our world, but they'll also have an advantage in the battle for talent.
_________________________________________________________________________________________________

This post does not necessarily represent the views of WWF.