Rising Stars in Sustainability: Simone Emilie Gourguechon
For our Rising Stars series, we're featuring the next generation of leaders who are working toward a more sustainable world. We recently spoke with Simone Emilie Gourguechon, Director, Global Sustainability & ESG Strategy, at McDonald's Corporation to learn about her role, what she finds most challenging and rewarding, and more.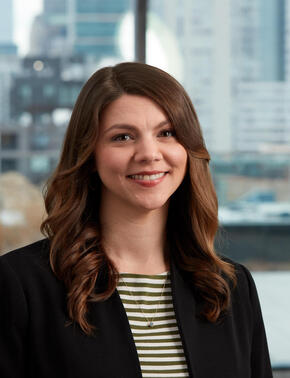 What is your role at McDonald's Corporation?
I lead McDonald's environmental, social and governance (ESG) strategy and work cross-functionally to enable company sustainability, resiliency and trust in our brand. I work with leadership and implementing teams in Chicago and around the world to connect the dots on our planet, food, people and community work. We have numerous programs and commitments in all these areas that are material to our business and important to our community, customers, policymakers and stakeholders like WWF. My role includes overseeing our annual environmental, social, and governance (ESG) reporting on our Purpose & Impact web-based reporting suite as well as aligning with various ESG frameworks – like CDP Climate & Forest, TCFD, SASB and more – to disclose our impact across topics. I aim to think strategically and holistically and am focused on finding the synergies and opportunities, as well as the risks and challenges, that we must address to fulfill our corporate commitments and drive true change on the ground. This requires devoting considerable time and attention to strategy and planning discussions, managing our goals and measurement to ensure we're thinking about outcomes and seeing progress, working on ESG governance and the evolving landscape of sustainability and ESG. This also means partnering with many amazing colleagues in different functions of the business – supply chain, human resources, menu, marketing, restaurants and operations, investor relations, corporate secretary's office, enterprise risk management, legal and many more.
Why did you decide to pursue a career in corporate sustainability?
My purpose has always been to find ways to drive change on global issues at scale and to influence systems for a more sustainable future. Before McDonald's, I worked in many different sectors—civil society and NGOs, philanthropy, the United Nations and social enterprise—as I explored how I can make a difference. I believe that finding where I can achieve my purpose will always be evolving, and that motivates me. I didn't plan to go into the corporate world, but I'm loving the work and feel I'm making an impact by helping my company and our whole system of suppliers and franchisees, which together feed about 1% of the population a day across 100+ countries. While pursuing a graduate degree in international public service, I was drawn to the global food system as both a critical lever for impact and a passion point because I find the personal, communal and collective elements of it really interesting and complex. Joining McDonald's in 2017 felt like an opportunity to explore those elements, and corporate sustainability was an impactful next step in my career.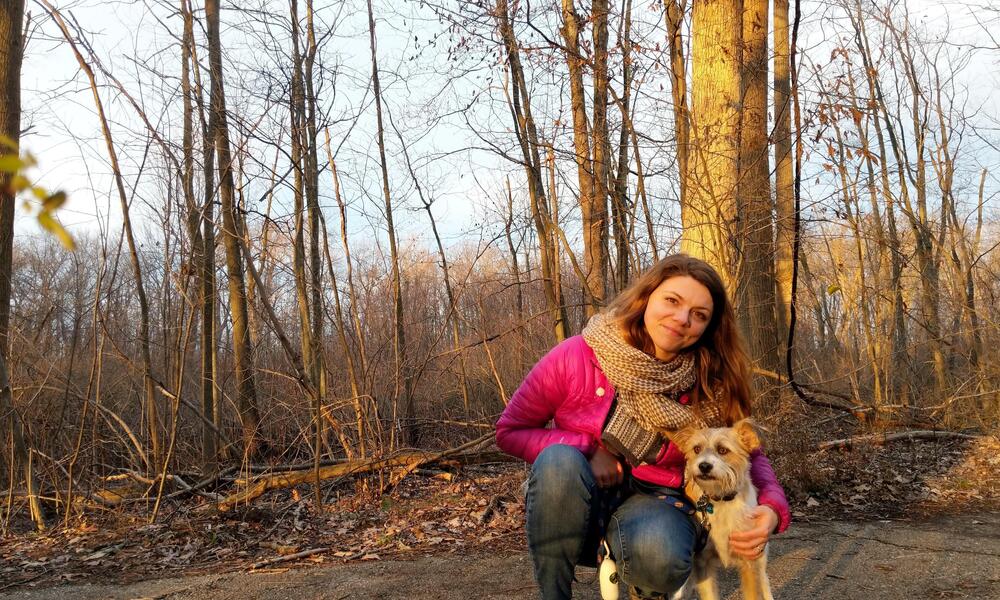 What have you found most challenging and/or most rewarding about your work?
In the five years I've been working at McDonald's, I've seen a massive shift in the understanding and importance of sustainability as a core part of business strategy. Part of that journey has been explaining the long-term business value, opportunities, risks and return on investment of sustainability efforts - sometimes to people who get real-time sales or financial information every day to inform decisions and show business growth. It's definitely a different way of thinking about value creation, and I've been challenged and thrilled as I translated and built bridges to integrate sustainability and ESG topics into the everyday course of business. McDonald's has worked on environmental and social impact topics for many years, but today it's truly integrated into our business growth plans; everyone's thinking about it and are inspired by it – not just the Sustainability team!
What are you excited about for the future?
I'm excited to keep finding new ways to make environmental, social and responsible and ethical business a key part of the solution. Communities of practice focused on climate, diversity and inclusion, human rights or taking care of nature are innovating and collaborating across traditional domains like never before. They are leveraging new and indigenous ways of doing things to find answers that are replicable and scalable while respecting the local context. Whether through changing regulations or a shift in our socio-economic expectations, right now is a very time to be part of the conversation around opportunities for a sustainable future.