Sustainability Momentum in the Entertainment Industry: Q&A with Director, Producer and Scientist Dr. Valerie Weiss
Date

: 20 October 2023

Author

: Tara Doyle, WWF
I had the opportunity to talk to the award-winning filmmaker and scientist Valerie Weiss, who has directed popular shows including Outer Banks and Star Trek: Strange New Worlds. Dr. Weiss received a Ph.D. in biological chemistry and molecular pharmacology from Harvard, and says this scientific background has influenced her approach to storytelling. Her interest in human behavior and cause-and-effect relationships compels her to dig deeper into the characters' motivations, making stories more emotionally rich and resonant. Dr. Weiss is also passionate about promoting sustainability on set and weaving environmental messages through her work.
Q: What inspired you to start incorporating sustainability into your work as a filmmaker?
As a scientist, I've always been interested in our natural world and how we can protect it. I'm also raising two kids at a time when climate change is front of mind. During the COVID-19 pandemic, my kids supported WWF through the Virtual 5K for Nature, because they wanted to help the planet and they understood that habitat destruction can lead to pandemics. They loved that experience, and it showed me how much they care about sustainability and how much they worry about environmental issues. I wanted to be a role model for them, and I wanted to find a positive outlet for that concern. I was so happy to find the Panda Paddle event because it allowed me to make a difference and do something I enjoy at the same time.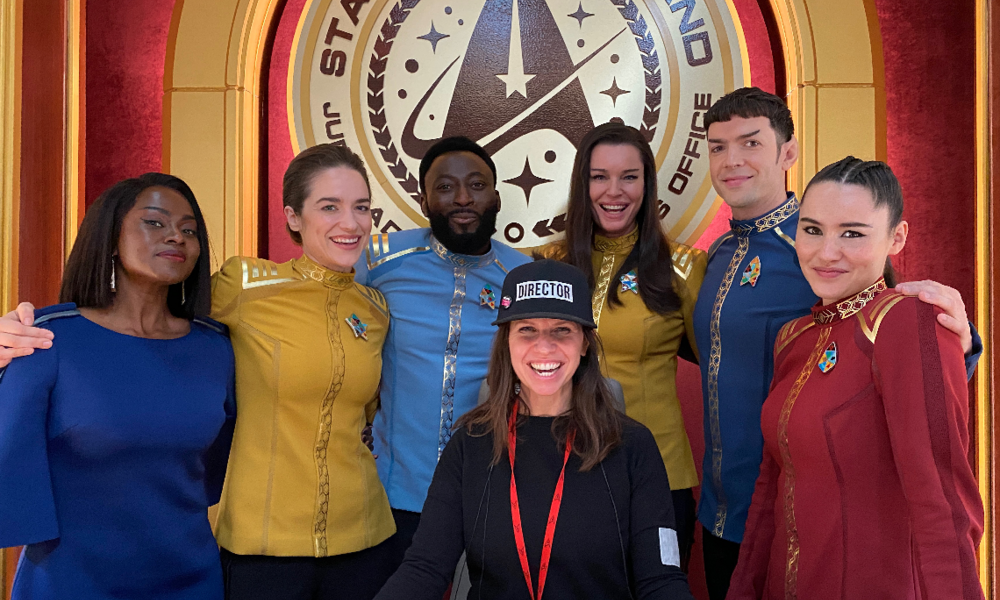 Q: Can you share some examples of the sustainable messages and practices you have implemented on set?
I discovered an app called Scriptation which allows you to go paperless on set, and it was a really helpful tool for directing. Productions use so many sheets of paper, and I started to see how wasteful that part of the industry was. I started going paperless and teaching my colleagues how they could do so as well. I also joined the Directors Guild of America's Sustainable Future Committee and other sustainable storytelling organizations. I feel so grateful to be able to change wasteful behavior on sets and model positive behavior for other cast and crew members.
Additionally, I think it's important to show sustainable choices on screen; for example, having a character drink out of a reusable bottle or mug. Even though these are small details, they are powerful visual cues for audiences. Think about how many movies and TV shows used to show smoking cigarettes, and we try not to do that anymore. We can make a positive impact by showing electric vehicles instead of gas-powered vehicles or having solar panels on a house in the background. These are the kinds of things we want people to keep in mind when they're making content.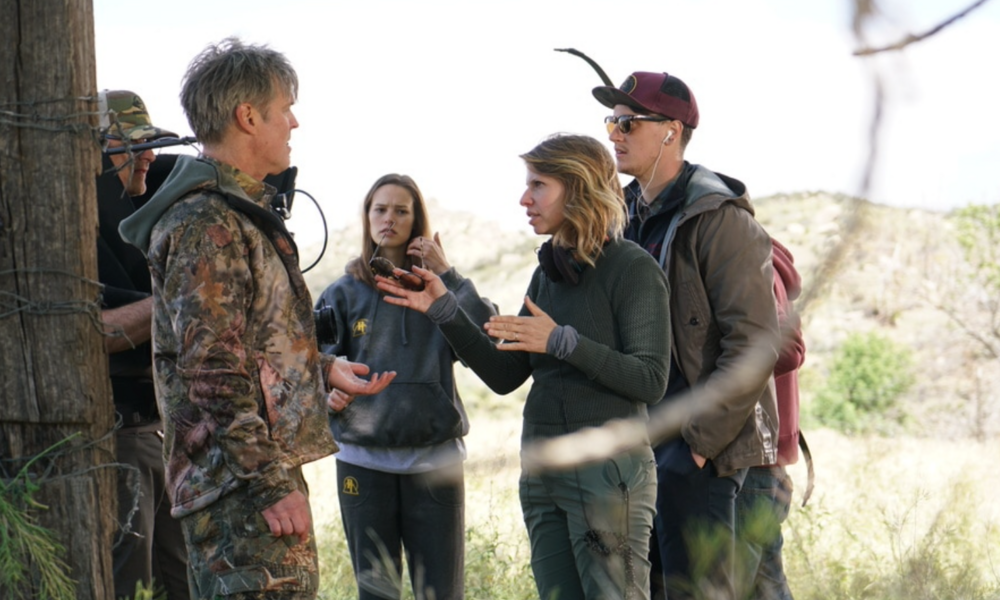 Q: What is the entertainment industry's current role in raising awareness about climate change, biodiversity loss and other environmental issues?
I believe the industry has a responsibility to address these issues and raise awareness about them. As a filmmaker, I'm interested in reflecting on the world and our place in it, and climate change is a part of our world now. In our family it comes up in conversations, but how often do you see a show where people talk about climate change the way we do in real life? You rarely see it, but it should be acknowledged more.
We have so much power to influence the way people think, feel and act, and entertainment is one of the fastest ways to deliver a message. The challenge is to get people thinking about climate change without making them feel hopeless or like you're preaching to them. It's a big topic with so many points of view to explore and so many ways to bring it into people's consciousness.