Sea Turtles and Climate Change
A new study shows how hawksbills are escaping the hottest waters of the Persian Gulf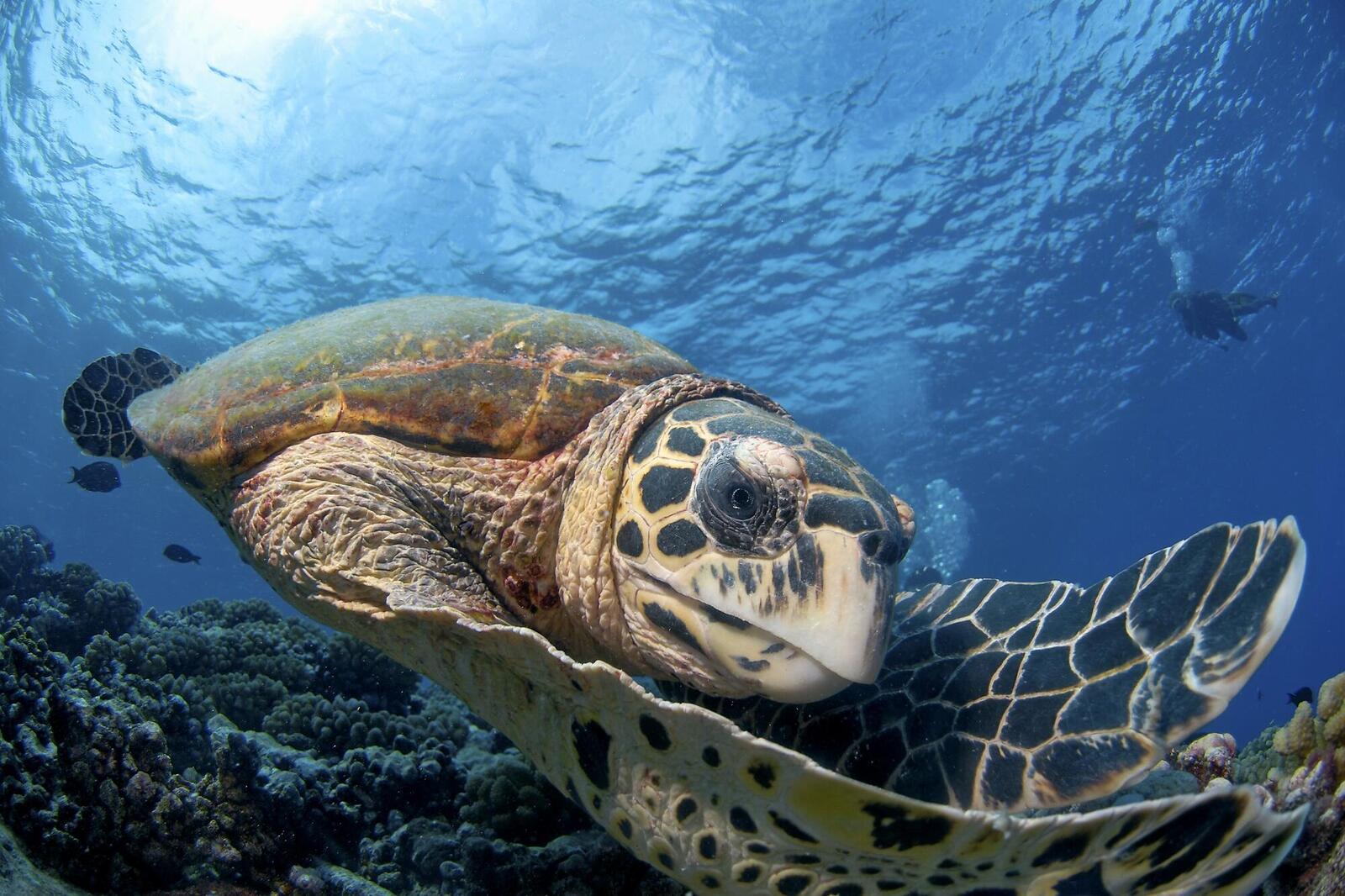 Sea turtles' lives are dictated, in large part, by heat: subtle temperature variations shape their embryonic development, determine their sex, and influence their growth and nesting activity. So how might turtles respond to warmer beaches and warmer oceans as global temperatures rise? To gain insight, a team of marine scientists studied hawksbill turtles already living in a place with extreme heat: the Persian Gulf.
Sea surface temperatures in the gulf can climb as high as 98°F in the summer, and air temperatures can hit 122°F. Despite that heat, the region is home to numerous hawksbills—and in 2010, the Emirates Wildlife Society and WWF teamed up to study them. Members of the initiative—called the Marine Turtle Conservation Project—attached satellite transmitters to 90 turtles at nesting sites in Iran, Qatar, Oman and the UAE, then tracked the animals' movements. In November 2014, they announced what the transmitters revealed: every summer, when coastal waters reached around 90°F, the hawksbills migrated to deeper, cooler waters, where they stayed until temperatures dropped again.
These findings are the first real-time evidence of sea turtles changing their behavior in order to cope with warmer temperatures. And they suggest that other hawksbills (and perhaps other sea turtle species) may respond this way to rising ocean temperatures over time.
The scientists also used the data gathered to pinpoint important hawksbill sites in the region—information they're sharing with governments to encourage stronger protection for all the places these turtles need to go.
Explore More
About

World Wildlife magazine provides an inspiring, in-depth look at the connections between animals, people and our planet. Published quarterly by WWF, the magazine helps make you a part of our efforts to solve some of the most pressing issues facing the natural world.