Stories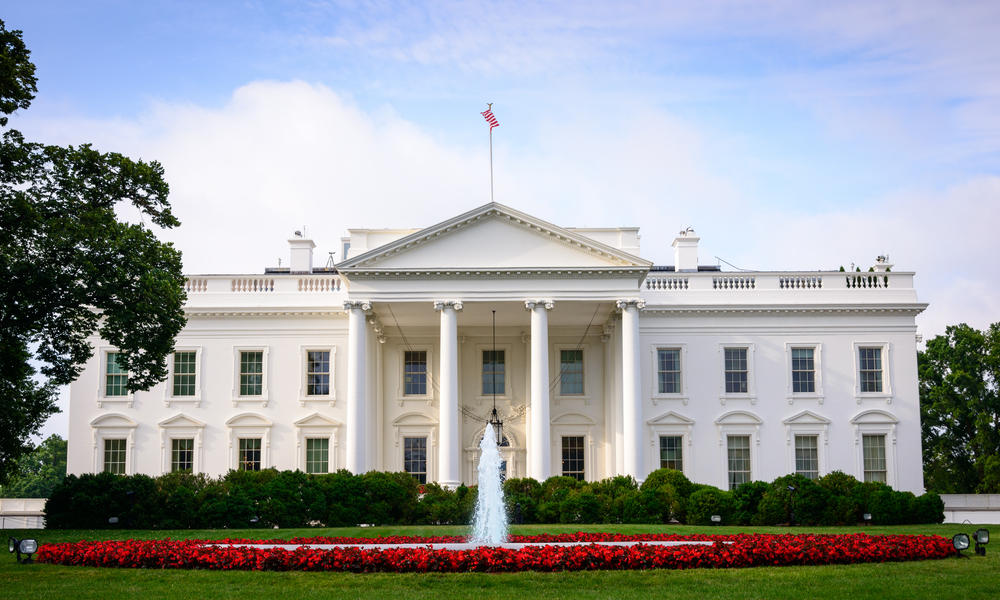 We are in the midst of an acute public health and economic crisis brought on by an ongoing global pandemic. At the same time, we continue to fall far short in our efforts to address two even more grave and existential crises that build in severity as time goes on—climate change and the rapid loss of biodiversity and nature globally.
January 19, 2021

With $1.9 million in funding from the Global Environment Facility, an African Nature-Based Tourism Collaborative Platform is being developed to connect funders to communities and small and medium enterprises involved in nature-based tourism in eastern and southern Africa—and who are most affected by the loss of revenue due to Covid-19.

January 14, 2021

If humans are unable to limit carbon pollution, Cincinnati's average temperature could climb by as much as seven degrees Fahrenheit by the end of the century, according to the National Centers for Environmental Information. From a local grassroots movement to engagement at the national level, this city is taking the fight against the climate crisis into its own hands.

January 13, 2021

A new WWF report on global forest cover and forest loss finds that over 160,000 square miles, an area roughly the size of California, were lost in deforestation hot spots around the world between 2004 and 2017. Deforestation puts human health and the health of our planet at risk.

Every fall, the Ryrkaipiy polar bear patrol, with the support of WWF Russia, works to protect the community and prevent human-wildlife conflict. Tatyana Minenko has been leading the patrol team since 2006. That's when the climate crisis increased conflict in her village.

January 06, 2021

WWF-South Africa's wildlife veterinarian, Dr. Jacques Flamand, has dedicated his career to the protection and conservation of South Africa's iconic species, including the critically endangered black rhino.

December 29, 2020

WWF donated nearly 400 beehives to residents in the continental tiger range and organized training on beekeeping. Investing in their futures is also an investment in the conservation of tigers.

December 22, 2020

The tiger is making a comeback—learn about a few tiger champions who are helping this iconic species to recover.


December 21, 2020

Since 2016, Facebook and WWF have been working together to address wildlife trafficking by detecting and removing illicit activity that fuels the trade in wildlife and its products on one of the largest social media platforms in the world. As part of this effort, Facebook launched a new pop-up interstitial alert message that will inform users about illegal wildlife trade when certain wildlife-related search words are entered.

December 17, 2020

WWF is helping to support Australia's first large-scale collaborative camera trap project.

December 15, 2020

Dr. Parikshit Kakati, WWF India's wildlife veterinary specialist, plays a key role during the flood season in Assam, India, as part of a team that rescues and treats injured wild animals.

December 10, 2020

As 2020 comes to a close, we're taking a look at some of the biggest conservation wins we've achieved together during this challenging year.

We Are Still In led the United States in climate action by maintaining international leadership and increasing domestic ambition.

December 02, 2020

The U.S. Army Corps of Engineers has denied a permit for developers to build the controversial Pebble Mine in Alaska, marking an important moment in the decade's long effort to protect Bristol Bay.

November 17, 2020

Empowering farmers with green practices builds livelihoods while strengthening biodiversity.

November 12, 2020

Harmful fisheries subsidies fuel harmful fishing practices. Rather than subsidizing fishing activities that hurt the ocean, communities, and the economy, governments have an opportunity to reroute funding toward efforts that bring benefits to marine health and human well-being.


November 10, 2020

Tackling the climate crisis will be one of the biggest challenges of our time, and nature itself can contribute to the fight.

November 05, 2020

WWF-Australia is implementing innovative projects to restore habitat and wildlife populations devastated by the 2019/2020 bushfires. As part of their Regenerate Australia plan, they are using specialized drones to disperse eucalyptus seeds across affected lands to help regrow the landscape and rebuild wildlife populations.

November 03, 2020

On a hilltop in southeast Brazil, 4,500 feet above the surrounding landscape, is a coffee plantation that has been operating in the same family for more than 150 years—five generations. Owner Ellen Fontana is restoring additional forest habitat on her property, connecting the span of natural forest on her land to another forest fragment on a neighboring property.

October 30, 2020

The Tribe will create the largest native-owned and managed bison herd in North America. These 100 bison are the first of as many as 1,500 animals setting foot on 28,000 acres of native grassland.

October 27, 2020

Thirty Hills is the last large block of intact, lowland forest still standing in central Sumatra. After five years of successful forest conservation, we celebrate five major wins within this critically important landscape.

October 22, 2020

Although they comprise less than 5% of the world population, Indigenous peoples protect 80% of the Earth's biodiversity. Recognizing their land rights should be placed at the center of conservation.

October 20, 2020

Ghost fishing gear includes any abandoned, lost, or otherwise discarded fishing gear. It is the deadliest form of marine plastic debris and often goes unseen. Learn more about how you can help stop this silent killer and protect the health of our ocean its inhabitants.

October 15, 2020

Critically endangered Malayan tiger cubs spotted in the wild give hope that the species could be on the road to recovery.