Stories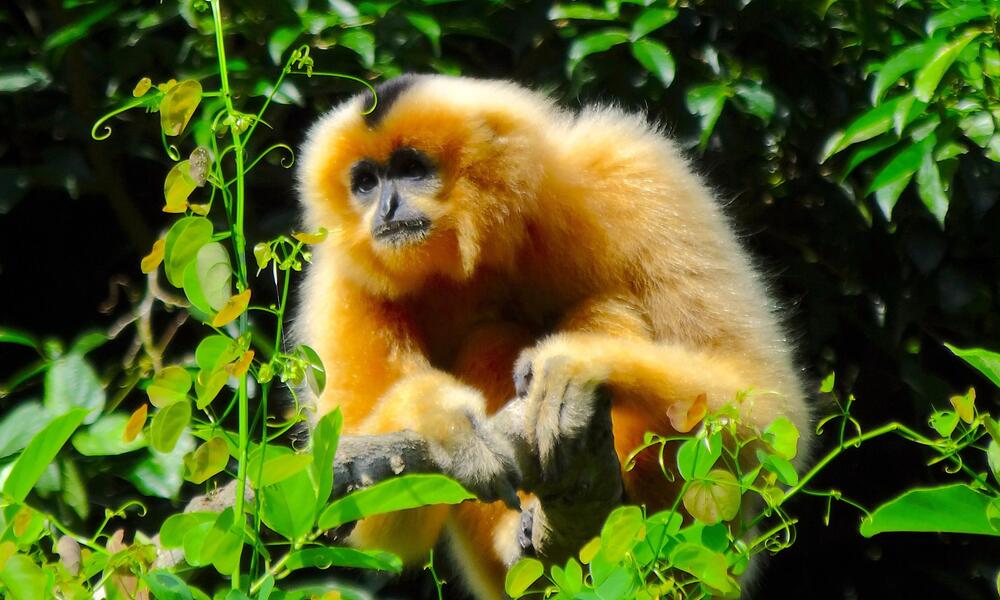 Did you know that Southeast Asia's Greater Mekong region is home to a remarkable 44 species of primates?
January 11, 2022

Rice and rubber farmers in Thailand come together to produce organic fertilizer to replace chemical fertilizer. The results pay off in more ways than one.

January 04, 2022

Mangroves, with their incredible ability to capture and store carbon, can be a solution to the climate crisis.

December 28, 2021

.How fishermen in Thailand and Laos work together to share the Mekong.

December 21, 2021

A new publication reviews the evidence of impacts that transportation infrastructure growth is having on Asian elephant populations, and presents solutions to mitigate those impacts.


December 16, 2021

The Thirty Hills Forest Company recently completed its first-ever biodiversity monitoring survey for tigers and other key wildlife species in one part of the forest.


December 10, 2021

If having a clean, healthy, and sustainable environment is a human right, what does this mean in for the 12.3 million people employed in Africa's fisheries, where economies, food security, and cultural identiy are interwoven with the ecoystems they depend on?


WWF continues to work to halt the destruction of nature—and restore it where we can—to help people and wildlife thrive. Here's a look at some conservation highlights from 2021.

December 07, 2021

Electronic pingers attached to fishing nets create noises that deter dolphins and save them from becoming bycatch.


December 07, 2021

Follow these simple steps you can take to make your decorations, gifts, and gatherings more sustainable.

December 01, 2021

From morning coffee before setting out on their journey, to installing camera traps, to stories of run-ins with tigers, follow a day in the life of a tiger tracking team in Nepal.

November 29, 2021

Only 366 critically endangered North Atlantic right whales are left, experts say, representing a shocking 8% decline in a single year and the lowest number in about 20 years for this iconic species. Human impacts—specifically entanglements in fixed fishing gear and vessel strikes from ship traffic—remain the biggest threats to the survival of this species.

November 22, 2021

Samundra Subba is a research officer at WWF Nepal with a focus on large carnivores—primarily tigers and snow leopards. He's joined six satellite telemetry expeditions of snow leopards. This is his journey.

November 19, 2021

Toilets play an essential role in both the health of people and the environment, but billions of people worldwide do not have access to these critical facilities. Functioning toilets serve to improve the health and cleanliness of rivers and waterways—and the life that depends on them.

November 16, 2021

WWF's SVP Climate Change, Marcene Mitchell, shares her thoughts on the 26th Conference of the Parties of the United Nations Framework Convention on Climate Change.

As the climate crisis fuels more intense disasters, environmental issues and humanitarian needs are growing increasingly intertwined. WWF's Anita van Breda takes some time to reflect on the past and look toward the future.

October 26, 2021

Grassland birds are spectacular, but they are also North America's fastest-declining group of birds.

October 26, 2021

To restore a forest landscape—one that will thrive for generations into the future—every detail must be planned and adapted over time.

October 22, 2021

This addition pushes the herd ever closer to the milestone of 1,000 individuals—the number recommended by scientists to ensure the long-term genetic health of a herd and, in turn, the species.

October 19, 2021

WWF co-developed a mobile application called TrazApp with fishers, government, and other supply chain actors, and has been training fishers across three fishing co-ops in northern Peru to use it.

WWF Magazine: Winter 2021

While WWF's primary work focuses on greater one-horned and black rhinos, the scope of our efforts—on antipoaching, habitat management, and more—supports all rhino species in one way or another.

October 14, 2021

Our oceans provide food, regulate Earth's climate, and are rooted in cultural traditions and community livelihoods around the world. When we work on ocean conservation, we are inherently also working with people dependent on the ocean, particularly those who live along coastlines.