Stories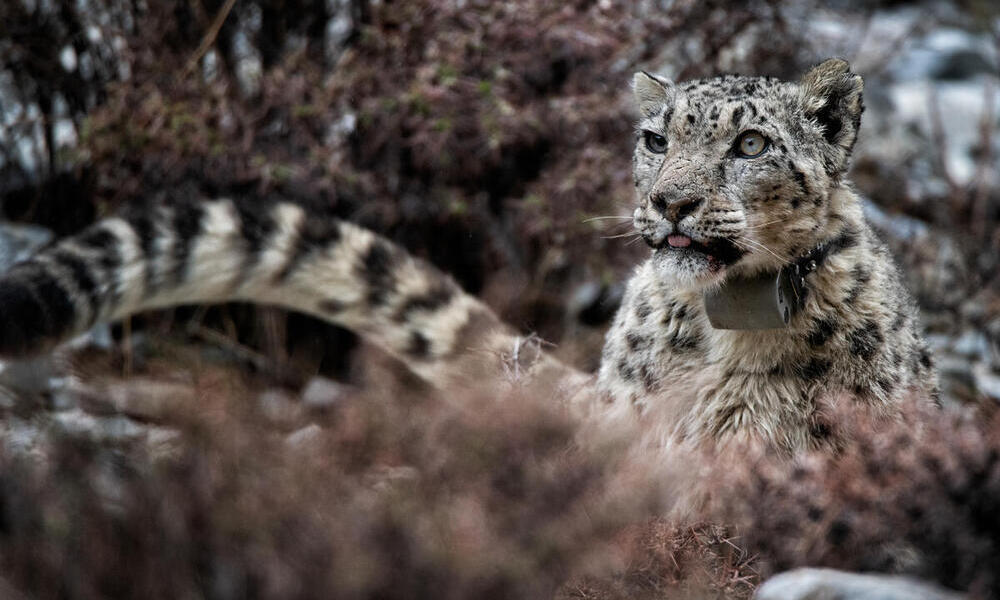 Samundra Subba is a research officer at WWF Nepal with a focus on large carnivores—primarily tigers and snow leopards. He's joined six satellite telemetry expeditions of snow leopards. This is his journey.
November 19, 2021

Toilets play an essential role in both the health of people and the environment, but billions of people worldwide do not have access to these critical facilities. Functioning toilets serve to improve the health and cleanliness of rivers and waterways—and the life that depends on them.

November 16, 2021

WWF's SVP Climate Change, Marcene Mitchell, shares her thoughts on the 26th Conference of the Parties of the United Nations Framework Convention on Climate Change.

As the climate crisis fuels more intense disasters, environmental issues and humanitarian needs are growing increasingly intertwined. WWF's Anita van Breda takes some time to reflect on the past and look toward the future.

October 26, 2021

To restore a forest landscape—one that will thrive for generations into the future—every detail must be planned and adapted over time.

October 26, 2021

Grassland birds are spectacular, but they are also North America's fastest-declining group of birds.

October 22, 2021

This addition pushes the herd ever closer to the milestone of 1,000 individuals—the number recommended by scientists to ensure the long-term genetic health of a herd and, in turn, the species.

October 19, 2021

WWF co-developed a mobile application called TrazApp with fishers, government, and other supply chain actors, and has been training fishers across three fishing co-ops in northern Peru to use it.

WWF Magazine: Winter 2021

While WWF's primary work focuses on greater one-horned and black rhinos, the scope of our efforts—on antipoaching, habitat management, and more—supports all rhino species in one way or another.

October 14, 2021

Our oceans provide food, regulate Earth's climate, and are rooted in cultural traditions and community livelihoods around the world. When we work on ocean conservation, we are inherently also working with people dependent on the ocean, particularly those who live along coastlines.

WWF Magazine: Winter 2021

We know nature and humanity are far more intertwined, and far more at risk, than we ever imagined.

WWF Magazine: Winter 2021

Ensuring a future for one of the world's oldest mammals

WWF Magazine: Winter 2021

In Africa, much of the success of wildlife conservation has been tied to income generated from the travel and tourism industry.

WWF Magazine: Winter 2021

The white bellbird, native to the Amazon rain forest, has the loudest recorded call of any bird: 125 decibels, or roughly as loud as a rock concert.

WWF Magazine: Winter 2021

A global "eco-wakening" is underway.

WWF Magazine: Winter 2021

Community-driven solutions for people and nature in a changing climate

WWF Magazine: Winter 2021

A long, thin snout lined with razor-sharp teeth slowly emerges from an elongated box on the banks of the Ganga River. It is release day for this juvenile gharial.

WWF Magazine: Winter 2021

One of my first experiences rock climbing in Yosemite National Park was scaling the Southeast Buttress of Cathedral Peak, a vertiginous monolith that towers above Tuolumne Meadows.

WWF Magazine: Winter 2021

Vignesh Aier offers his thoughts on incorporating conservation into investment strategies.

WWF Magazine: Winter 2021

Scientists have estimated that, globally, seaweed sequesters as much carbon as mangroves, seagrasses, and salt marshes combined.

WWF Magazine: Winter 2021

On a cloudy, 104-degree day in the Kalahari Desert last January, my wife and I embarked on our first photography trip in more than a year.

WWF Magazine: Winter 2021

In May 2021, a team of WWF scientists, national park staff, veterinarians, and 17 citizen scientists set out on an expedition in the Dolpo region of Shey Phoksundo National Park.

WWF Magazine: Winter 2021

"The beauty of a coral reef is in its diversity; nature is more creative than I could ever be," says Courtney Mattison.