Stories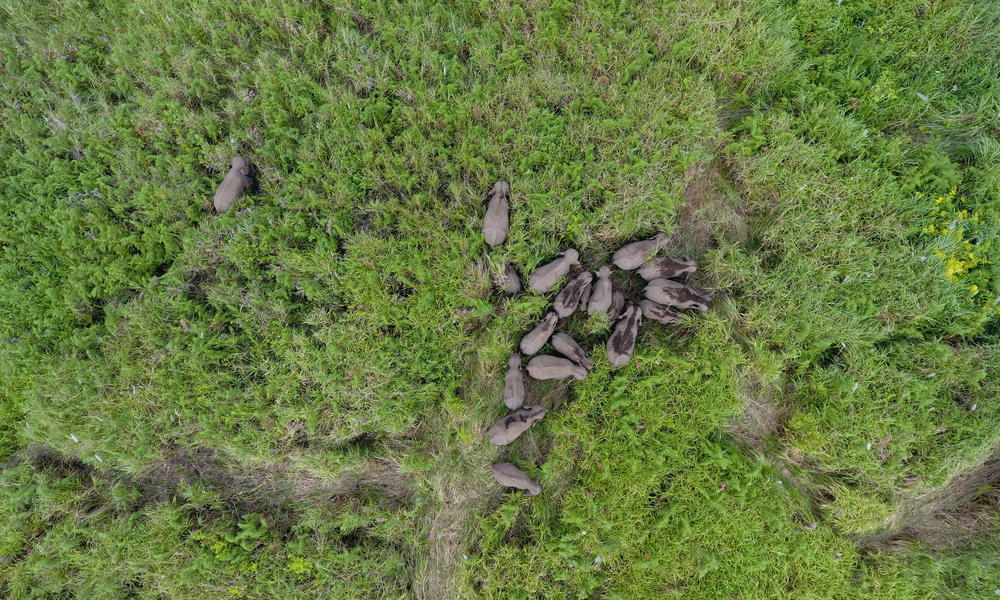 Human-wildlife conflict, which involves many species of wildlife across the globe, is a nuanced and complex issue. Sustainable management of these conflicts and a more significant move towards coexistence can only be achieved by combining a comprehensive suite of measures with efforts to address the drivers or root causes of such conflicts and the associated social dynamics.

June 15, 2021

Scientists successfully collared two snow leopards in Western Nepal—a feat that will help researchers learn more about this elusive and vulnerable species. The satellite GPS collaring of these big cats brings Nepal's tally of collared snow leopards to eight.

Zoonotic diseases are a stark reminder of how humans and nature are connected. While we can't predict where the next spillover will happen, we are able to identify the combination of factors that increase risk.

June 08, 2021

WWF's senior vice president for ocean conservation, Johan Bergenas, tells us why he loves the ocean, and why we cannot afford to lose it.

An exorbitant amount of plastic waste continues to plague our oceans, threatening marine life and the people who depend on these waters for their livelihoods. Despite the dire scope of this crisis, the growing momentum to address it is promising.

An international team is working to create a much-needed global ungulate migration atlas to help guide conservation efforts. Ungulates provide most of the prey for the world's large carnivore and scavenger populations, as well as food and livelihood opportunities for local and Indigenous communities. Their seasonal migrations are necessary for healthy ecosystems and sustaining the animals and people that depend on them.

June 02, 2021

Sixty percent of Fortune 500 companies have set goals to act on the climate crisis and address energy use, yet those ambitions vary dramatically—and are not happening at the speed or scale needed to stave off the worst impacts of a warming planet, according to a new WWF report.

May 26, 2021

Until now, grasslands have rarely been a target of international conservation agendas. Although they provide key habitat for wildlife and critical ecosystem services, they are often undervalued because we have not invested the necessary resources to calculate their benefits to people and nature. The Rangelands Atlas fills part of that void.

May 24, 2021

More than a year after the emergence of COVID-19, WWF worked with GlobeScan to conduct a survey of over 6,500 respondents in the United States, China, Vietnam, Thailand, and Myanmar to build on the learnings from the original 2020 survey and gain a better understanding of consumer insight and perceptions of zoonotic spillover risk.


May 20, 2021

Nilanga Jayasinghe grew up in Sri Lanka where she developed a fascination with elephants. She now works on Asian species for WWF.

May 19, 2021

Agriculture is part of the solution for both climate and nature and can help achieve sustainable, equitable, resilient food systems that benefit people and the planet. And the often-underrepresented perspectives and experiences of those from local communities, especially women, are critical to successful transformation.

May 18, 2021

A new report shows people around the world are concerned about their relationship with nature, changing their ways, and demanding more action to protect the planet.

May 17, 2021

Snow leopards live in some of the most rugged landscapes in Asia's high mountains, which makes it incredibly difficult to study these rare and elusive big cats. A large majority of snow leopard habitat remains under-researched, according to the first-ever systematic review of snow leopard research conducted to date.

May 12, 2021

At WWF, I work to motivate people to protect the natural world—the wildlife, wild places, and communities that make our planet. Just as my dad, who immigrated from Korea, saw the abundance of opportunity in this country, I see endless possibilities in how we can address Earth's most pressing conservation issues.

May 06, 2021

A solar powered fence reduces jaguar attacks and brings electricity to a ranch for the very first time.

May 04, 2021

Being an archipelago nation made up of over 300 islands, Fiji is rich with marine life and biodiversity. With such close ties to the ocean, fishing is a major part of traditional Fijian life and many communities self-manage their resources.

April 27, 2021

As fresh snow redecorated the tranquil plains of the Wolakota Buffalo Range, new and precious life entered the world. Two bison calves took their first breaths amid the falling flakes—the first to be born on this ground in at least 140 years.

April 22, 2021

On Earth Day, the Biden administration took a big step forward by releasing the US national climate plan at the international Leaders Climate Summit that nearly doubles the previous administration's commitment with a pledge to cut US emissions by at least 50% from 2005 levels by 2030.

April 22, 2021

Fisher-farmers on the coast of Maine have recognized the opportunity seaweed offers. With much of their community reliant on a single industry—lobstering—and with climate change warming the waters of the Gulf of Maine faster than most other waters across the globe, seaweed farming offers an avenue for self-employed fishers to diversify their income, support the ecosystem on which they rely, and use equipment they already own.

WWF Magazine: Summer 2021

Eating outdoors isn't just ideal for safe, pandemic-era, socially distant fun, it's also a perfect opportunity to practice eco-friendly habits.

WWF Magazine: Summer 2021

Shooting laser beams at the Earth might sound like the stuff of science fiction, but in fact these focused light pulses are at the heart of a powerful conservation tool.

WWF Magazine: Summer 2021

As more and more people take to the skies, scientists project that without advances in airplane efficiency and industry-wide regulations, commercial aviation emissions could triple by 2050.

WWF Magazine: Summer 2021

A salamander found in lakes and canals in the southern part of Mexico City, the axolotl is one of a kind and critically endangered in the wild.

WWF Magazine: Summer 2021

The Living Planet Index showed that different regions of the world have been experiencing biodiversity loss at different rates.