Stories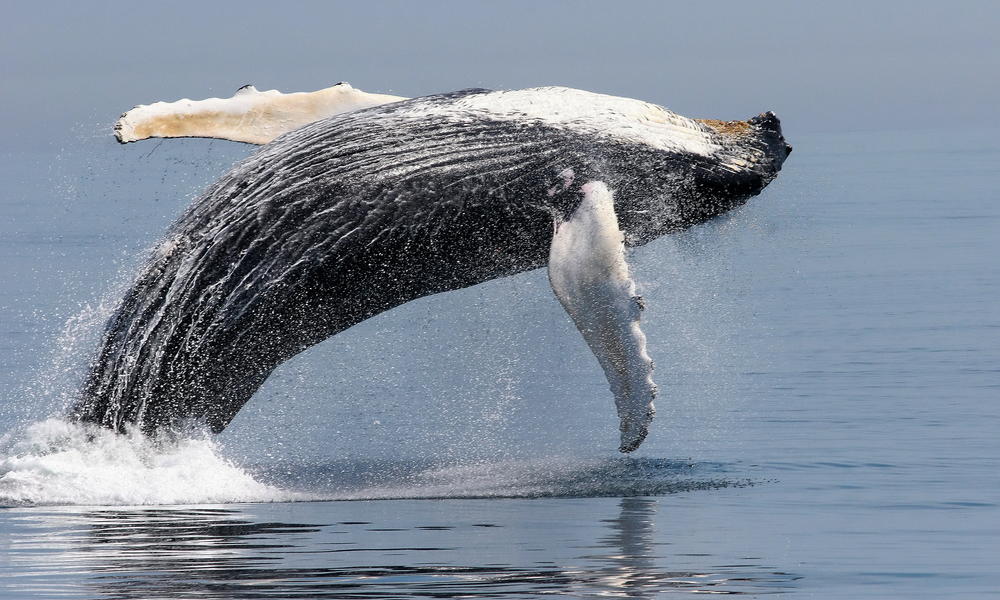 Nearly 124,000 WWF activists from 49 states reached out to their member of Congress to support a bipartisan bill to take a stand on ocean plastic, and their impressive efforts paid off.
October 15, 2018

In order to learn more about the population status of this species, a scientific expedition set out to install satellite transmitters on pink river dolphins in Peru.

October 09, 2018

Wildlife rangers are one of the planet's first and last lines of defense. As pressures on nature, grow, the survival of endangered animals like rhinos, elephants and tigers and their habitats depends in great part on these men and women.

October 08, 2018

The world is already 1.8° F hotter than it was between 1850 and 1900, the pre-industrial era. And while there's no question that limiting warming to 2.7° F will be difficult, there's also no question that we have the technology needed to do it—and that it's worth it.

October 04, 2018

Last winter, a WWF census found a total of 61 snow leopards in Russia's Altai-Sayan Ecoregion, a remote landscape where high, snowy mountain ranges offer a last refuge for this rare feline. Snow leopard numbers have been relatively steady in Russia since WWF and partners first began monitoring them three years ago. But with fewer than 7,000 estimated to live in the wild, they remain endangered.

September 28, 2018

WWF spoke with Ming Yao, a member of WWF's wildlife conservation team who has worked closely with ivory demand reduction projects, to learn more about her point of view on China's ivory ban and how it has influenced consumer behavior in her country.

September 24, 2018

Bats and spiders, black cats and owls—can you imagine a spooky Halloween without them? Though they may give you goosebumps on the year's most frightful night, these animals actually help keep our planet—and all who live here—healthy and safe.

September 23, 2018

In an amazing show of progress for wildlife, Nepal is on track to become the first of the world's countries to double its wild tiger population since 2010.

September 20, 2018

Paddle blends a world-class standup paddle boarding competition with a world-changing cause: protecting the natural world. Here are a few tips to get you paddle boarding.

September 20, 2018

Imagine a future in which buildings are designed specifically to help the planet become a healthier place for all of us to live. That's the vision WWF will help Starbucks achieve through the company's new "Greener Stores" plan.

September 20, 2018

The Talang Mamak have been harvesting honey and a host of other natural products from these forests, located in a region known as Thirty Hills, for generations. But they just began collaborating with a PT Alam Bukit 30 (ABT), a new business aiming to help them improve their production and profits--while also keeping the trees standing.

September 11, 2018

Pulizica, a small fishing community in Mozambique's Primeiras e Segundas archipelago, is home to the newest fish sanctuary established by the CARE-WWF Alliance, a global partnership to address the root causes of poverty and environmental degradation. How well is the protected area recovering declining fish stocks in the region?

Nestled in the heart of South America, the Pantanal is the world's largest tropical wetland. Discover just a few of the native species that live in this incredible place.

Ten inspirational conservationists from six countries will use their expertise to conserve the world's most critical ecosystems through WWF's unique fellowship program.

September 03, 2018

Local San Diego singer-songwriter, Tristan Prettyman, has joined forces with WWF to perform at their upcoming fundraiser Panda Paddle at Bonita Cove, San Diego on Oct. 20, 2018.

August 30, 2018

They may not be household names, but these ecosystems are vital to the health of our planet. They support an incredible range of plants and animals, as well as millions of people and their communities, and play a critical role in fighting climate change.

August 28, 2018

WWF's latest annual study of the extent and impact of conversion of grasslands to croplands reveals that though such activity activity generally declined across the Great Plains in 2017, it has nearly doubled in South Dakota within the same time span.

As shoppers and eaters, we have immense power to save habitats, fight climate change, and keep our planet livable by taking simple actions at home and in stores every day. Here are five steps you can take right now.

August 21, 2018

Did you know that food loss can occur long before you even buy it? WWF zoomed in on 35 farms across the country to assess how much produce never leaves the field after harvest.

August 21, 2018

Rescued after sustaining serious injuries to his nose and face from would-be poachers, Saikhan the "miracle tiger" has been released back into the forests of the Russian Far East.

August 17, 2018

In 2015, nearly 200 countries signed a historic agreement in Paris that established the world's first truly global plan to tackle climate change. Now, three years later, there's still a significant gap between current country emissions reductions pledges and what's needed to limit global temperature rise. In response, leaders from businesses, local governments, higher education, and communities are coming together to establish domestic coalitions in support of climate action.

August 17, 2018

At the Frankfurt Zoological Society's Orangutan Rehabilitation Center, orangutans are rehabilitated and released back into the wild. Rescued orangutans learn how to feed and fend for themselves in the lowland rainforests of central Sumatra—skills they never had the chance to pick up from their mothers.

August 16, 2018

In Mozambique's Primeiras e Segundas region, villagers are taking part in a savings and loan association that's revolutionizing how they manage their financial and natural resources.

August 14, 2018

This October, WWF will host its first-ever standup paddle boarding (SUP) fundraising event, Panda Paddle. On October 20, 2018, athletes and WWF supporters will grab their paddles and gear up to complete a world-class SUP race in San Diego's Mission Bay, all while raising funds for WWF's work to protect nature.