Stories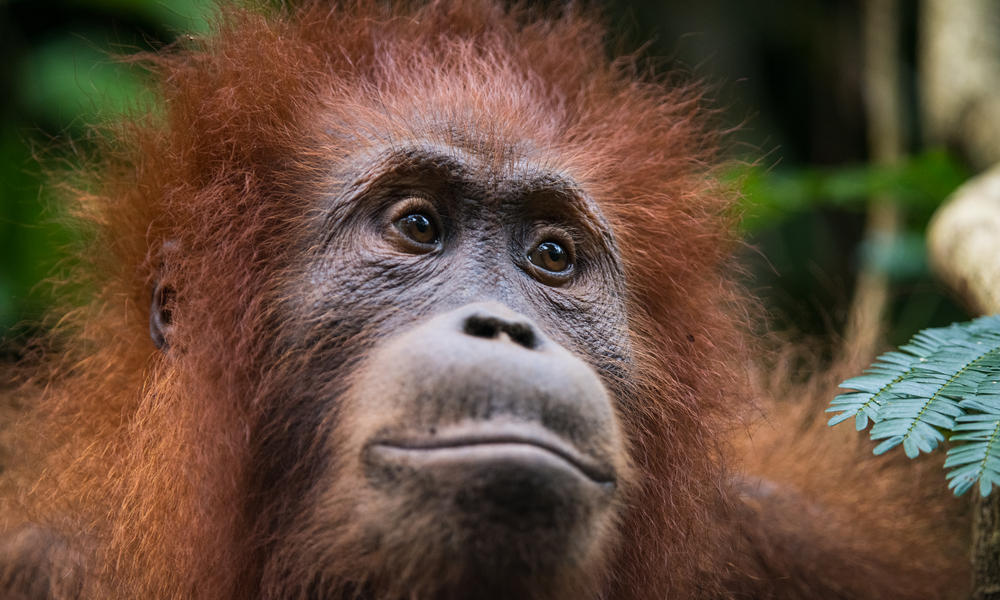 At the Frankfurt Zoological Society's Orangutan Rehabilitation Center, orangutans are rehabilitated and released back into the wild. Rescued orangutans learn how to feed and fend for themselves in the lowland rainforests of central Sumatra—skills they never had the chance to pick up from their mothers.
August 17, 2018

In 2015, nearly 200 countries signed a historic agreement in Paris that established the world's first truly global plan to tackle climate change. Now, three years later, there's still a significant gap between current country emissions reductions pledges and what's needed to limit global temperature rise. In response, leaders from businesses, local governments, higher education, and communities are coming together to establish domestic coalitions in support of climate action.

August 16, 2018

In Mozambique's Primeiras e Segundas region, villagers are taking part in a savings and loan association that's revolutionizing how they manage their financial and natural resources.

August 14, 2018

This October, WWF will host its first-ever standup paddle boarding (SUP) fundraising event, Panda Paddle. On October 20, 2018, athletes and WWF supporters will grab their paddles and gear up to complete a world-class SUP race in San Diego's Mission Bay, all while raising funds for WWF's work to protect nature.

August 10, 2018

Elephants, found in both Africa and Asia, are vital to maintaining the rich biodiversity of the ecosystems that they share with other species. Here's a snapshot of what you should know about them.

August 09, 2018

The men in question can't be named or pictured, because they're undercover investigators for a deforestation watchdog group called Eyes on the Forest (EoF). And they're routinely putting their safety on the line to protect Thirty Hills, one of the last great swaths of rainforest on the Indonesian island of Sumatra.

August 07, 2018

The Bahamas' lobster fishermen just earned certification from the Marine Stewardship Council (MSC) for managing their fishery sustainably. The MSC certification helps ensure that the fishery can continue to produce food and jobs for current and future generations.

July 31, 2018

In Thailand, women like Kwan remain a rarity. But neither this nor the voices alleging that women aren't suited for the ranger lifestyle – which comprises long working hours in spartan and sometimes dangerous conditions, away from loved ones – have prevented her from living her truth.

July 30, 2018

Rare footage of a tiger family offers exciting proof of tigers breeding successfully in the wild. The video shows a female tigress - named Rima - and her 3 cubs growing up in Central Sumatra. Rima then meets Uma, a male Sumatra tiger, and breeds successfully to have four more tiger cubs. Yet, tigers are endangered, facing a high risk of extinction in the wild. Today, there are only around 3,900 wild tigers worldwide. That's more than a 95% decline from perhaps 100,000 just over a century ago.

July 29, 2018

On top of a ridge of in Indonesia, a healthy male Sumatran tiger was spotted by camera traps earlier this year. An important conservation tool, the cameras are equipped with infrared sensors that take a picture whenever they sense movement in the forest and help support WWF's intensive tiger monitoring in central Sumatra.

July 25, 2018

Mangroves provide valuable services for people and the planet but they're disappearing at an alarming rate and human activity is mostly to blame. Explore these forests in this photo essay and learn what WWF is doing to bring back 20% of the mangroves we've lost by 2030.

WWF Magazine: Fall 2018

I love food, I love wildlife, and I love online shopping. (OK, I hate shopping, but I do really enjoy the convenience of doing it online.) So this issue feels especially close to home.

WWF Magazine: Fall 2018

Illegal, unreported, and unregulated fishing (IUU) costs the global economy up to $36.4 billion a year. Now, technology is helping government agencies tackle this problem, thanks to Detect IT: Fish.

July 18, 2018

Colombia's free-flowing Bita River has been added to the Ramsar Convention's List of Wetlands of International Importance, making it one of the first Ramsar sites to protect a whole river basin. This historic decree will not only safeguard the river's incredible biodiversity, but will also support local communities who rely on the river to live.

WWF Magazine: Fall 2018

When we throw away food, we waste the wealth of resources and labor that was used to get it to our plates.

WWF Magazine: Fall 2018

The daughter of a fine art photographer, Zaria Forman grew up visiting remote and expansive regions, inspired bythe "beauty and vastness of the ever-changing sky and sea."

WWF Magazine: Fall 2018

Flying lemurs have a deceptive name. Also called colugos, these small, furry tree-dwellers can't technically fly, and they're not technically lemurs.

WWF Magazine: Fall 2018

I've been hiking uphill for nearly three hours. I'm hot and tired. The terrain is difficult. The elevation has me gasping for air, but I persist.