Stand-up paddleboarder Anthony Vela shares his passions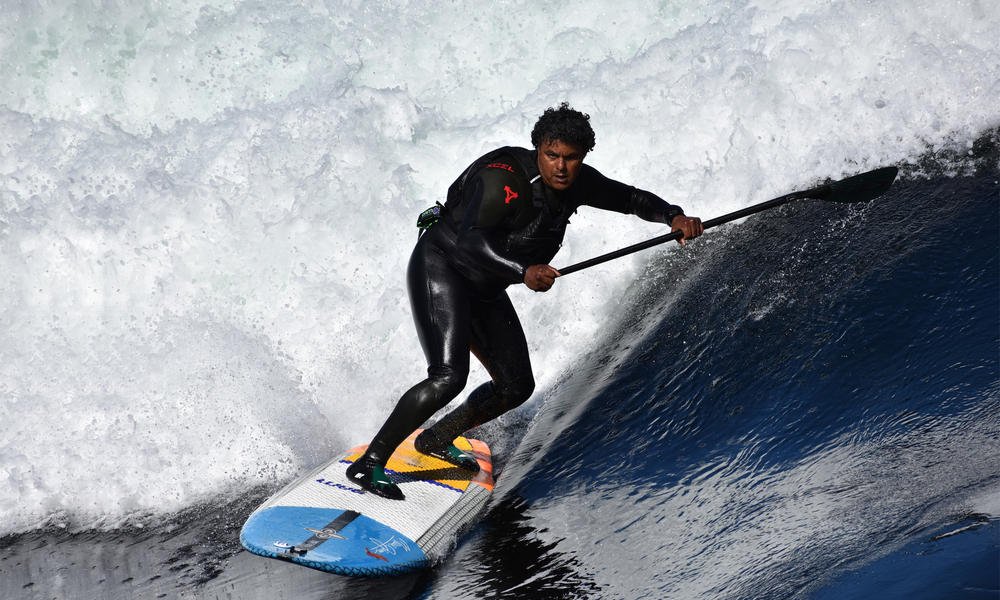 What do you like about stand-up paddling?
The first time, I was in love, because it has a unique perspective on the ocean—some six feet above the water. And being able to have these open-ocean, wild animals curiously swim up to you. I've looked into the eyes of dolphins, blue whales, grey whales.
Where are the most exciting places you've paddled?
Rivers. I have gone down some class three and low-level class four rapids on a stand-up board: Hood River in Oregon, White Salmon in Washington. Cascade, Idaho—that's probably been the most interesting place I've gotten to paddle and the most fun—and scary.
How does one become a good stand-up paddler?
The number one thing is balance. There are paddlers of all shapes and sizes and colors. And that's what makes it one of the fastest growing sports in the world. Think about me, a half-black, half- Mexican kid that grew up inland, and basically the ocean is my life.
What is your hope for WWF's Panda Paddle?
That other stand-up paddlers will share my excitement about giving back to the ocean, the rivers, the lakes, the streams that we get a chance to paddle in. I'm also hoping that new participants get a chance to learn how to stand-up paddle and enjoy the paddling community. Because once they get on the board, they will fall in love with it.
ATHLETE ADVOCATE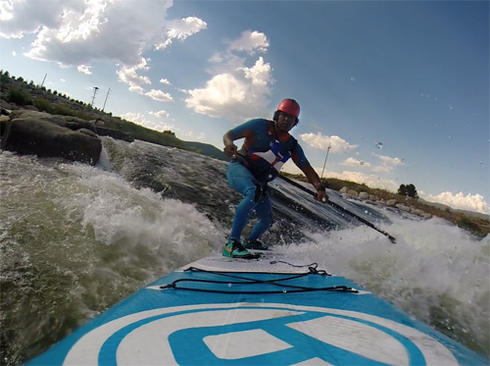 ANTHONY VELA
AGE 42
HOME Dana Point, California
CAUSE Former professional stand-up paddleboarder Anthony Vela began his career as a Los Angeles County lifeguard and represented the US in multiple Lifesaving World Championships. He now works to share his passion for stand-up paddling with others through competitions, events, and philanthropy. Vela is partnering with WWF to create a new fundraising event, the Panda Paddle. The event is sponsored by Target® and will offer both novice and experienced stand-up paddlers the chance to have fun racing while raising money for conservation.
Explore More
About

World Wildlife magazine provides an inspiring, in-depth look at the connections between animals, people and our planet. Published quarterly by WWF, the magazine helps make you a part of our efforts to solve some of the most pressing issues facing the natural world.