A landmark snow leopard collaring in Nepal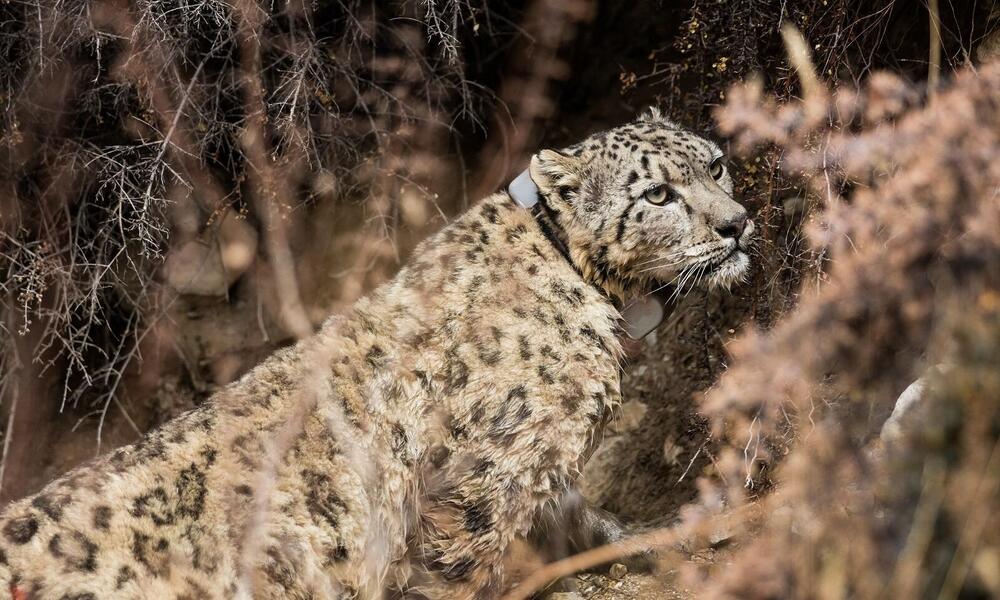 Date: May 21, 2020
Author: Jen Rinick
Known as "ghosts of the mountains" due to their elusive and solitary nature, snow leopards are rarely spotted and even less frequently studied within their rugged and harsh habitat. However last November, two snow leopards were captured, fitted with satellite-GPS collars, and successfully released back into their rocky homeland in Western Nepal.
The two male snow leopards were the first since the 1980s to be fitted with collars within Shey Phoksundo National Park. Dolpa district, in which the park is located, has the largest snow leopard population in Nepal. Once captured, both big cats were sedated and examined, following which their measurements were recorded and collars fitted. After the hour-long collaring process, both individuals were released back into the wild. The collaring team was headed by the Nepalese Government, with cooperation from the National Trust for Nature Conservation, citizen scientists from the local Snow Leopard Conservation Committees, and WWF.
What will collaring these snow leopards tell us?
The data collected from the satellite-GPS collars will provide critical details of the snow leopards' behavior, range, use of the landscape, and factors that threaten their conservation. Because they are apex predators, the well-being and habits of the snow leopards are valuable indicators of the overall health of these remote places in which they live.
Information from the collars will also aid WWF and its partners to determine appropriate snow leopard conservation actions, as well as mitigate the increasing effects from climate change and infrastructure development that threaten snow leopards, other species, and their habitats.
A future for snow leopards
Listed as vulnerable by the International Union of Conservation of Nature's (IUCN) Red List of Threatened Species, snow leopards are found in the high mountains across Central Asia, with their range spanning 12 countries. Snow leopards face a myriad of threats, including poaching, retaliatory killings for preying on livestock, and habitat loss. In the Himalayas, up to 30 percent of their habitat could be lost due to impacts from climate change. With a population estimated to be between 4,000 and 6,000 in the wild, collaring and tracking projects like the one in Nepal are vital for their survival.