After the blaze: Amazon community begins recovery following the fires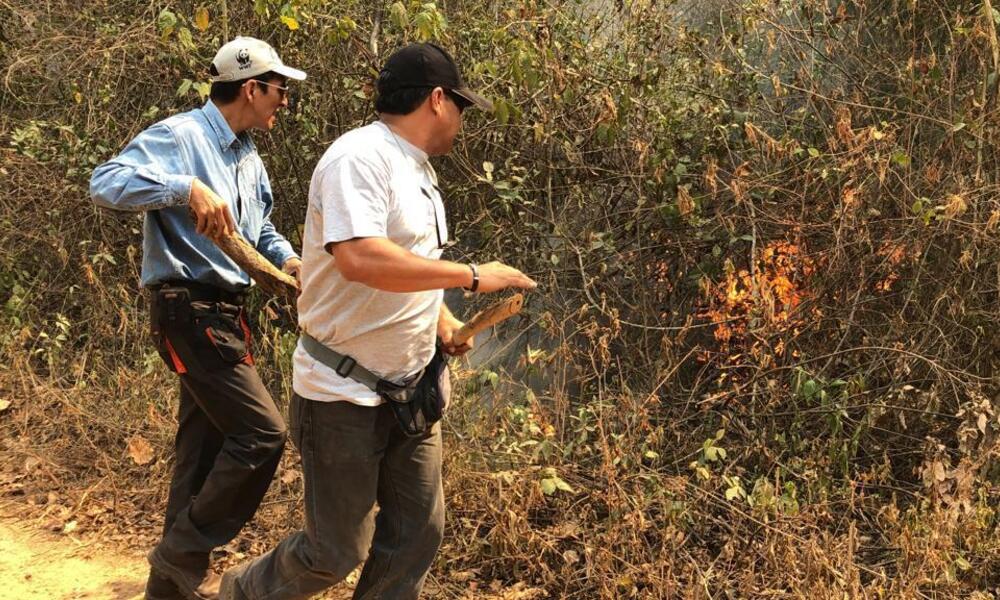 This past year, the Amazon forest burned at an alarming rate. Fueled by a prolonged drought, intense deforestation, and illegal burning, the fires consumed significant portions of the ecosystem.
For the people living in the Amazon, the forest provides the necessary materials for living including food, water, and medicine. As the fires persisted, they raised serious social, economic, and health concerns for local communities.
In Bolivia's Chiquitano Dry Forest region, 5.4 million acres of forest were impacted by the flames. The air quality became so compromised that 161 families were forced to evacuate. Along with public health impacts, the damage done to the forest caused massive economic losses as the surrounding forest contains valuable tibmer species including cedar, oak, and ipe. The fires also reached the babassu plantations, whose cusi oil is a raw material used by women in the area to make soap and other goods.
Because of the droughts, freshwater wells in the surrounding communities had been dry for several months, leaving them more vulnerable to fires and public health concerns
"We cannot live without our forests, without our animals, without our trees, and worse without water, that would be the saddest thing that could happen," said Polonia Supepi Cuasace, secretary for the Río Blanco Community.
The fires have left many of the remaining natural water sources contaminated. Since the start of the drought, over 30 communities in the Santa Cruz region have had to rely on tank water to sustain their populations.
Thanks to the generous WWF supporters, our on-the-ground partners were able to purchase the fire-fighting equipment, water, food, and medical supplies desperately needed by impacted local communities. The funding has also helped support the monitoring of ongoing fires to provide advanced warning to communities still at risk.
WWF's Amazon Fire Emergency Fund was designed to drive critical resources to the people at the front lines of the dramatic fires, specifically to local civic organizations that represent and work with Indigenous peoples and local communities to protect the Amazon.
The fires in Bolivia's Chiquitano Dry Forest have been controlled, but the situation is being continuously monitored.