COVID & the Ba'Aka Tribe of Dzanga-Sangha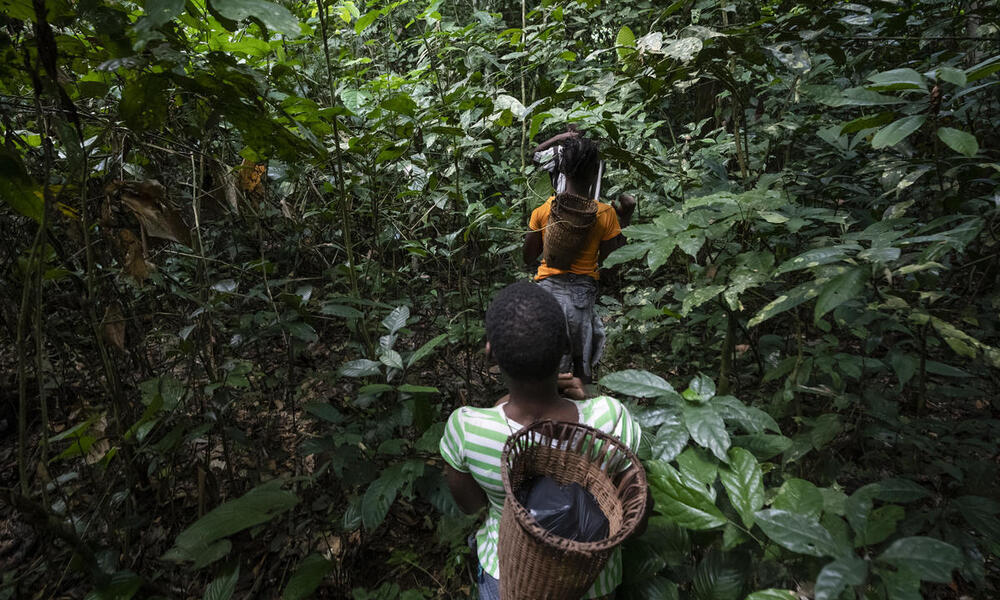 Date: August 06, 2020
Author: Liz Watt
In the age of COVID-19, there are many new routines for all of us. Quarantines and social distancing do not come naturally to most human beings, nor do they always look the same across the various cities, communities, or countries in which we live. Thousands of miles away in the Central African Republic (CAR), the Indigenous Ba'Aka tribe of Dzanga-Sangha is taking social distancing to the next level.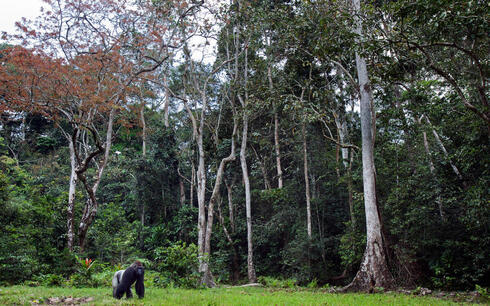 The story of Dzanga-Sangha
Dzanga-Sangha Protected Areas complex, one of three sister areas that makes up a UNESCO World Heritage site, protects part of the planet's second-largest rain forest, the Congo Basin. The Congo Basin forest, incredibly rich in biodiversity, including endangered species like elephants and gorillas, has been inhabited by humans for more than 50,000 years and is home to nearly 150 distinct ethnic groups, including the Ba'Aka people. A tribe with deep roots in an ancient hunter-gatherer lifestyle, the Ba'Aka depend on Dzanga-Sangha's abundance of natural resources for things like food and traditional medicines and to sustain their livelihoods through ecotourism and the like.
When WWF first helped establish Dzanga-Sangha in 1990, it was conceived as a protected area that could provide refuge for wildlife and opportunities to secure better lives for the Ba'Aka. As part of a holistic and inclusive approach to conservation, WWF works with the government, the Ba'Aka people, and other community stakeholders to protect this biodiversity hot spot and to support and improve the livelihoods of the Indigenous peoples and other communities who live there. Together, over the last 30 years, a hospital was built, ecotourism programs cultivated, projects to protect wildlife implemented, and much more. Partnering with the local community in all these initiatives is not only critical for success, it is a key tenant of WWF's approach to conservation.
The Ba'Aka and COVID-19
When the World Health Organization officially declared the COVID-19 outbreak a pandemic in mid-March, WWF had to immediately pause some field programs and conservation activity to try to mitigate the spread of the virus. Ecotourism came to a screeching halt and some of WWF's usual community engagement was suspended to protect the local people.
In a country with very limited health infrastructure, transmissible diseases can have catastrophic impacts to Indigenous communities. Isolation is the Ba'Aka's best defense against the virus. Much of the tribe grouped themselves by family or village and left their more urban communities to return to their hunting camps in the forest to practice their best version of social distancing.
While typical community engagement is on hold, WWF continues to support the Ba'Aka people in this incredibly trying time. In order to limit the tribe's interaction with others and help them stay healthy as they isolate in the forest, Ba'Aka community representatives were designated as points of contact to meet with a select few WWF staff who provide them with food, health care, and essential supplies. These efforts support over 3,000 people, ensuring they have what they need as they wait out the proverbial storm in their camps.

For community members who chose not to head to the forest, measures were established to raise awareness about the virus and mitigate its spread in the villages. WWF staff utilize the community radio station—Radio Ndjokou—for daily public broadcasts, including special features for children, information about the fight against COVID-19, and guidance on what individuals can do to protect themselves and each other. As many as 200 hand-washing stations were installed in the villages throughout Dzanga-Sangha and a portion of the community conservation department was converted into a workshop to make face masks. By July, local tailors had produced 14,000 masks that WWF staff then distributed.
In a further effort to protect the people of Dzanga-Sangha, health control posts were built on the main road into the area from Bangui, the capital of CAR, and coronavirus testing materials arrived from Germany. As two of the most important partners of WWF in Dzanga-Sangha, the European Union and German Development Bank kfW have been instrumental in providing quick additional support. To date, no infections have been detected in the area.
Conservation in Dzanga-Sangha may look different today than it did just a year ago. But the mission remains the same: ensuring that the needs of the local people are met and preserving the natural resources that support them.