Fire-tailed titi monkey and pink river dolphin among 381 new species discovered in the Amazon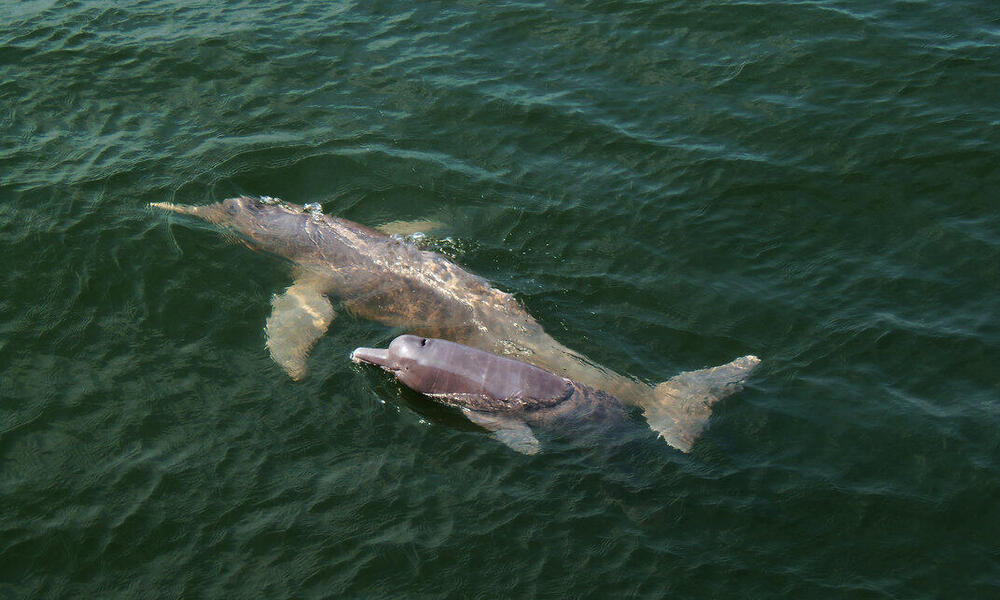 A fire-tailed titi monkey, a pink river dolphin, a honeycomb patterned stingray, and a yellow-mustached lizard. These are just a few of the 381 new species recently discovered in the Amazon.
A new WWF and Mamirauá Institute for Sustainable Development report reveals that between 2014-2015, a new plant or animal species was discovered in the Amazon every two days—the fastest rate this century.
The report, New Species of Vertebrates and Plants in the Amazon 2014-2015, details 381 new species that were discovered over 24 months, including 216 plants, 93 fish, 32 amphibians, 20 mammals, 19 reptiles, and one bird.
These findings come as extensive sections of the Amazon are increasingly under threat, impacting both wildlife and communities.
Spanning eight countries, the Amazon region is home to one in 10 known terrestrial species on Earth, half of the planet's remaining tropical rain forests, and 4,100 miles of winding rivers. Its diversity and size mean there is still much to be learned there.
Counting the total number of species in a region is critical for scientists to have a baseline to monitor current and future biodiversity losses. Discovering new species is important for environmental and natural resource management, too, and can guide the establishment of protected areas to safeguard wildlife and the communities that depend on these resources.
WWF has been working in the Amazon for more than 40 years and is at the forefront of efforts to protect its forests for the species and people that call the region home.
Learn more about how WWF is working to help protect the Amazon.
The fire-tailed titi monkey owes its name to its bright orange tail. Though its coloring would seem to make it conspicuous, the monkeys are actually hard to spot in the treetops.

The new Amazon species report also includes updates on previously discovered species, including the Zimmerius chicomendesi. The bird is named as a tribute to rubber tapper and environmentalist Francisco Alves Mendes Filho—better-known as Chico Mendes.

Inia araguaiaensis is a newly discovered species of pink river dolphin. The pink river dolphin plays an important role in the popular imagination and culture of the Amazon.

Another species updated in the new report is a rusty-orange high-altitude tree frog known as Pristimantis jamescameroni.