Kimberly Clark joins forces with WWF to engage consumers in helping to save the world's forests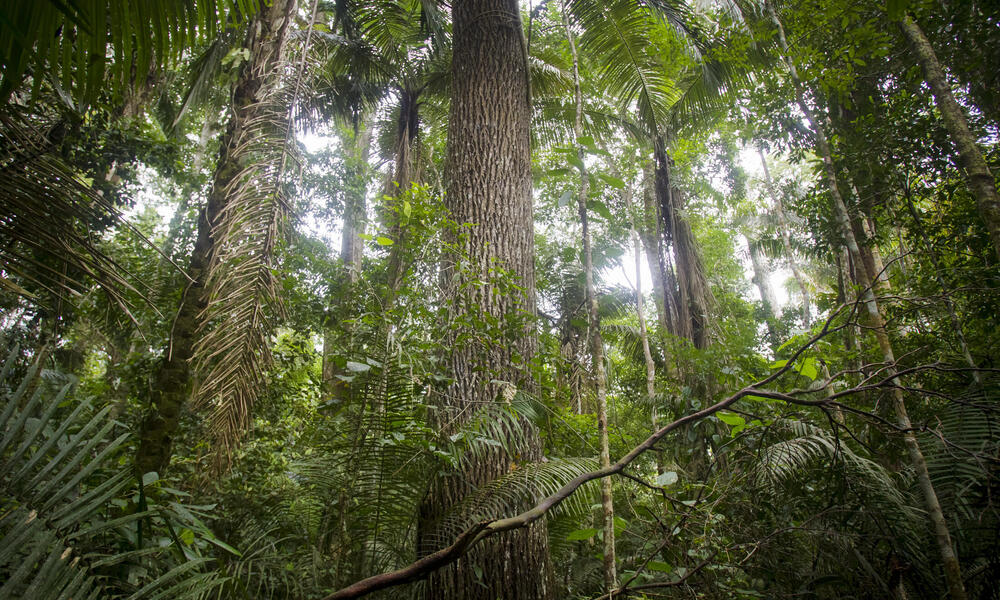 Pledge to buy forest-friendly products
The FSC label means the product is from a responsibly managed forest—one where trees are harvested legally, highly hazardous pesticides are not used, the rights of indigenous people are protected, and more.
Pledge now
One of the best ways to conserve the world's forests is to look for the Forest Stewardship Council® (FSC®) logo when shopping. The logo means the materials used to make the product have been sourced from responsibly managed forests.
Finding the FSC® logo just got easier.
Through a unique collaboration with WWF, as part of a new "♥ YOUR PLANET" campaign, the WWF logo will be on the package of Kimberly-Clark's North American tissue products certified to Forest Stewardship Council® (FSC®) standards, including Kleenex® facial tissue, Scott® paper towels, Viva® paper towels and Cottonelle® toilet paper. People will start to see the WWF logo on packaging from June 2017, starting with Scott® paper towels. In addition Kimberly-Clark will also provide $4 million to support WWF's efforts to protect forests and other critical ecosystems.
WWF and Kimberly-Clark began working together on forest conservation eight years ago, when it first joined WWF's Global Forest and Trade Network (GFTN). The nine GFTN participants in North America, including Kimberly-Clark, continue to drive responsibly managed forests through their procurement practices. This collaboration between WWF and Kimberly-Clark is a natural next step in advancing responsible forestry through education and engagement.
By raising awareness of the FSC logo and what it represents, WWF hopes to change the buying behaviors of North Americans so forests continue to provide people and wildlife with the clean air, fresh water, food and other "services" they need to survive.
All of us—business and individuals—can support forest conservation. Visit One Simple Action —an initiative supported by WWF, FSC and GFTN-NA participants—to learn how.