Saving the Cerrado, Brazil's vital savanna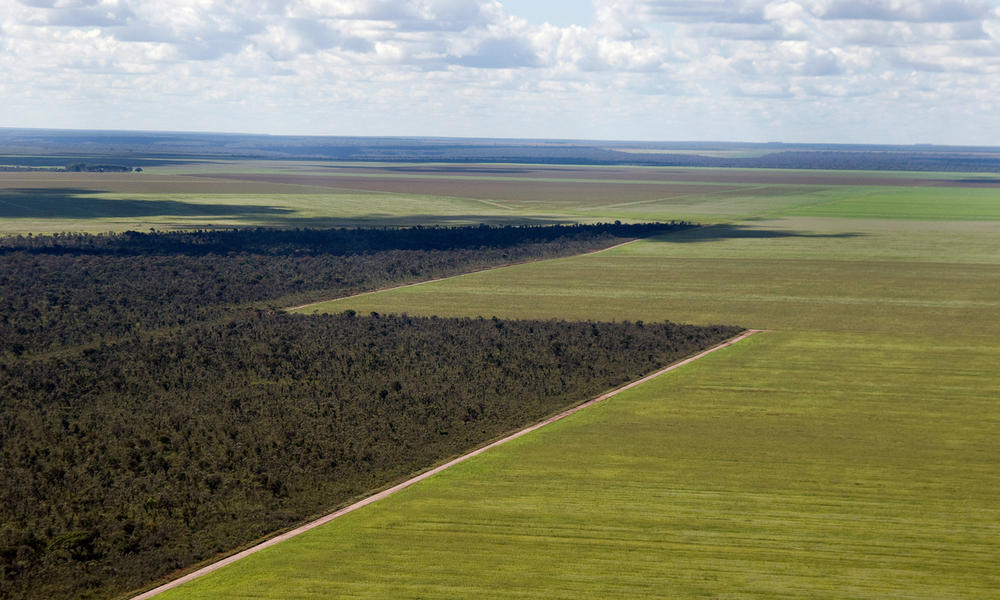 It can be difficult growing up in your big sister's shadow, which may be how Brazil's Cerrado savanna feels.
Covering a quarter of Brazil, the Cerrado is one of the world's most important ecosystems, yet it's far less well-known than its neighbor to the north, the Amazon rainforest.
For more than 30 years, the Amazon has been the poster-forest for the environmental movement. And deforestation in the Amazon is largely slowing down. Unfortunately, however, the Cerrado continues to lose ground to expanding beef and soy production, plus other commodities and infrastructure. In fact, losses in the Cerrado have been greater than those in the Amazon for the past decade.
Fortunately, there's hope on the horizon. On October 25, 23 of the world's largest food companies announced that they would work to halt deforestation in the Cerrado. This builds on previous commitments that these and other companies are implementing to protect the Amazon and other forests. The companies' new commitment was inspired by the joint Cerrado Manifesto, which WWF developed with Greenpeace in Brazil, and was signed by 60 leading Brazilian researchers and social and environmental organizations in September.
Research demonstrates that deforestation is not only harmful, but it's also unnecessary. There are more than 150,000 square miles of Brazilian land that have already been cleared and can be used to produce soy. Raising cattle more efficiently would free thousands more square miles of land to meet future demand without losing another tree.
As WWF-Brazil's executive director, Mauricio Voivodic, said: "The Cerrado feeds billions of people from Brasilia to Beijing, and to continue doing so, it needs intact habitats, rich biodiversity, fertile soil, fresh water, and a stable climate. We applaud companies endorsing the Cerrado Manifesto because they're sending a clear message to the market that we can meet tomorrow's demand on the cropland and pastureland we already have; in fact, we can't afford not to."
Why Preserving the Cerrado Matters
The Cerrado is home to 5% percent of the planet's biodiversity. Species that rely on the savanna include jaguars, giant anteaters, maned wolves, anacondas, howler monkeys, armadillos, and capybaras, to name a few.
Each year, clearing in the Cerrado is responsible for an estimated 250 million metric tons of carbon dioxide emissions, equivalent to the annual emissions of 53 million cars.
Some of South America's most important rivers originate in the Cerrado. Converting the Cerrado for crop and livestock production can decrease water flows, reduce rainfall, prolong droughts, and contribute to more frequent fires.
If the destruction of the Cerrado continues at current rates, about one-third of the remaining Cerrado's vegetation could be cleared by 2050, leading to the extinction of up to 480 plant species by 2050.