What Governments Must Do to Fight Wildlife Trade
WWF urges countries to meet their CITES commitments and not let this dangerous trade flourish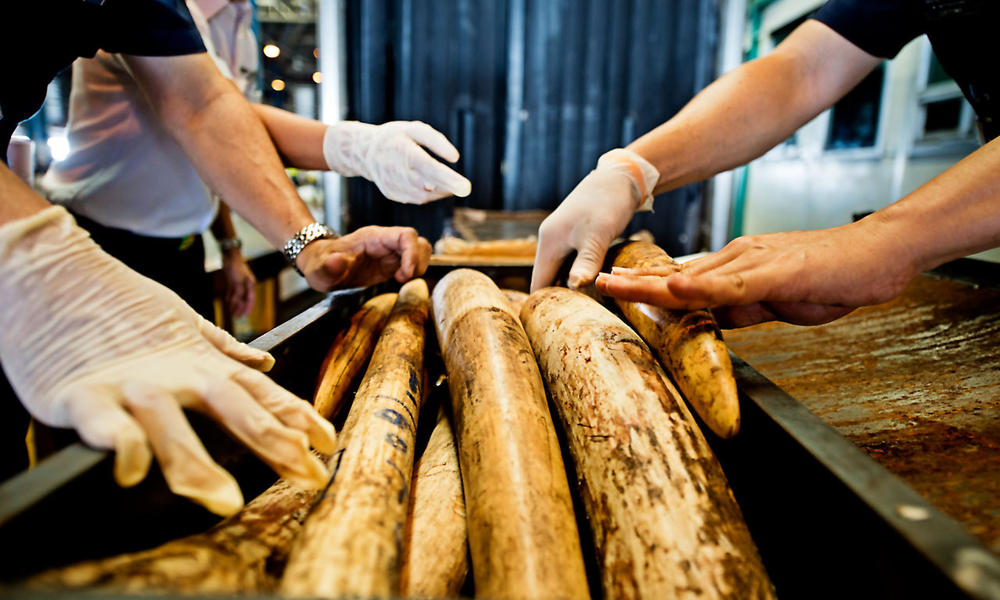 Date: February 07, 2013
Author: Leigh Henry
One of the best tools we have for fighting the transnational illegal wildlife trade that threatens many of the world's most endangered species is CITES— the Convention on International Trade in Endangered Species. Many people aren't aware that CITES was made in America. First signed in our nation's capital on March 3, 1979, CITES has since been signed by more than 170 governments.
Unfortunately, too many countries are now either failing to meet their CITES commitments or, worse still, flouting the rules they agreed to uphold. This is why WWF asks governments gathering in March at the 16th CITES Conference of the Parties (CoP) in Bangkok to take strong action. This includes possible trade sanctions, when parties fail to meet their obligations.
Governments must recognize the impact that escalating wildlife crime has not only on wildlife but also on people, economies and regional security. We can't afford to turn a blind eye and treat this crisis lightly. Leniency will only allow this dangerous crime to flourish unchecked.
"Stand up and speak out, and stop this trade!"

Hillary Clinton Former Secretary of State
Standing up for wildlife
WWF has actively participated in all previous CITES CoPs. We bring to the table both our 50 years of policy expertise and our field expertise in more than 60 countries. In the past, WWF has contributed to CITES decisions to protect several marine species like the great white shark, and commercial timber species like mahogany and ramin. We also work with member countries to implement legislation and regulations on CITES, and to ensure that those laws are effectively enforced.
Our number one mandate this year? To push governments to prioritize CITES and give it "teeth."
Some of the most crucial proposals in Bangkok will address species that are facing crisis levels of poaching. WWF urges CITES to direct its attention to countries that are failing to comply with CITES rules related to elephants and rhinos. Key issues that need to be addressed are
unregulated domestic ivory markets and lax enforcement of laws against ivory trade in the countries where wildlife is killed, transported, and bought and sold
Vietnam's failure to act against illegal rhino horn trade within the country
As part of WWF's Stop Wildlife Crime campaign, we identified the lack of action in Vietnam as the main factor driving the present poaching crisis in southern Africa. It also has resulted in the loss of Vietnam's last indigenous rhinos. Throughout the campaign, and with an intense focus on the CITES meetings, WWF urges governments to assess countries' compliance with rhino and elephant resolutions and to recommend a suspension of trade against those countries where progress has not been made.
As an American, I am proud of the leadership our country has shown on the issue of wildlife crime, both back when CITES was founded, and today. This past December, former Secretary of State Hillary Clinton called attention to wildlife trafficking, asking us to "Stand up and speak out, and stop this trade!" It is my hope that the U.S. government makes good on Secretary Clinton's request in Bangkok.
Take action now to urge the U.S. to stand up for international wildlife. And thank you for doing your part to support WWF's campaign to stop wildlife crime