Will there be enough fish to feed the world in 2050?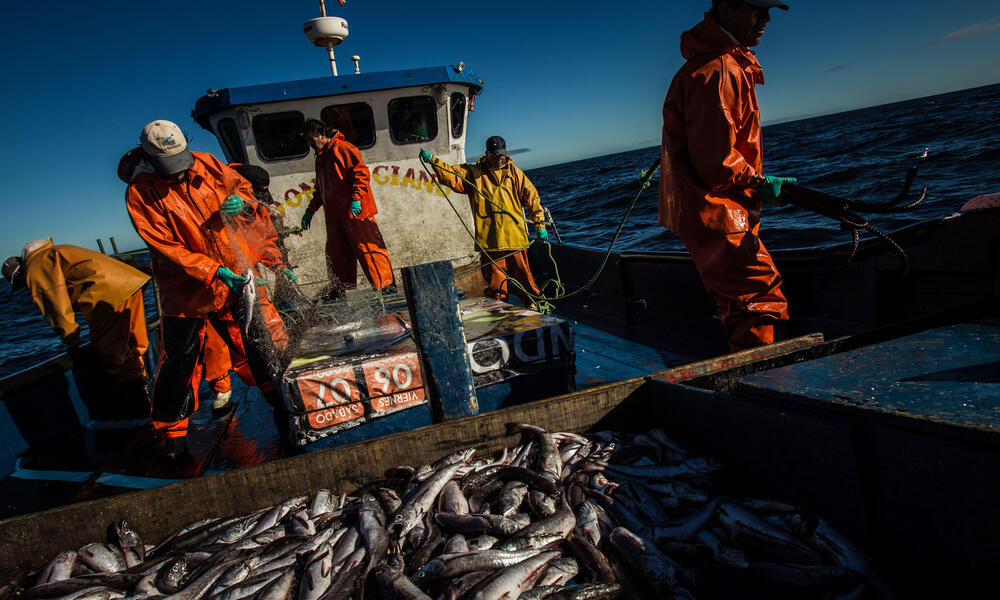 The world must do more to sustainably manage fishing if we're to address increasing global demand for protein in the coming decades. If the situation doesn't improve, millions of people may no longer be able to afford fish by 2050, particularly those in developing coastal countries. These and more findings come from a new report by WWF Germany.
More than 3 billion people get at least 20% of their animal protein from fish. On top of that, roughly 500 million people depend on the fishing industry for work and a pay check. Still, the United Nations Food and Agriculture Organization tells us that 90 percent of assessed wild fish populations cannot handle the pressure of additional fishing and for about a third of that, fishing actually needs to be substantially reduced.
What does that mean as the global population continues to rise?
The world will be able to catch an additional 10 million metric tons of fish in 2050 if management stays as effective as it is today, says the report. But increasing catches without significantly improving management risks the health of predator species and could destabilize entire ecosystems.
There is only one way to increase global catch quantities that are relevant, sustainable and meet growing demand and that is to improve fishery management significantly worldwide. Ecological impacts must be considered far more than has been the case to date.
If such a management system is enforced, an additional 35 million metric tons of fish could be caught sustainably in 2050. Responsible aquaculture could provide even more to help fill the demand.
The best way to protect the long-term food and economic security that the ocean provides is for all fishing to be done sustainably. That's why WWF is working on the ground with fishermen, advocating for better policy, and helping the marketplace use its power to promote ocean conservation priorities.
Learn more about WWF's projects to foster sustainable fishing around the world.