WWF helps a mountain community protect forests and adapt to climate change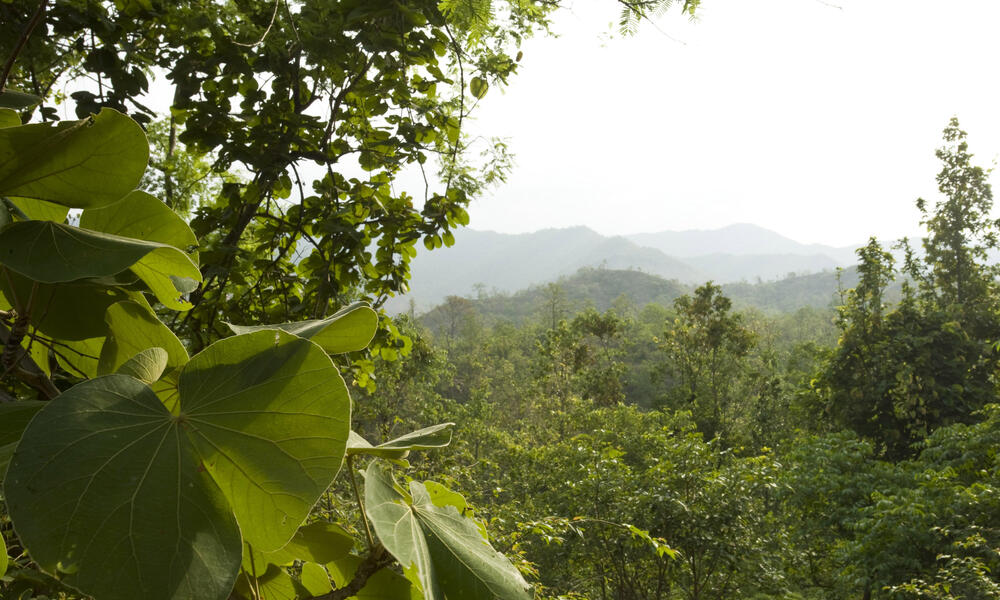 Date: July 31, 2017
Author: Matt Erke
In the outermost hills of the Himalayas in Nepal, WWF recently concluded a project that worked closely with local communities to reduce land degradation, forest loss, and climate change vulnerability. Empowered by the Global Environment Facility—a partnership that brings together more than 183 countries, international institutions, civil society organizations, and the private sector to address global environmental issues—WWF worked directly with the government of Nepal to design and implement the project.
The Churia range is a fragile ecosystem critical to recharging ground water, supporting agricultural production, reducing erosion, and stabilizing steep slopes during the monsoon season. These services are the life support system for local and downstream communities, and a pillar for environmental and economic well-being. There are, however, persistent pressures on forests and natural resources in the Churia stemming from unsustainable land use practices, leading to forest loss and land degradation.
The project helped local communities preserve forests in critical areas through community forestry and management plans; improve agricultural practices through irrigation and mixed cropping; and better manage livestock to reduce overgrazing. WWF also worked with four government ministries to improve land use planning and policies, and facilitate collaboration between community members and government staff on land management. The land use policies identified sensitive forest areas key for restoration and conservation. The project contributed to reducing land degradation in the Churia, helping communities, forests, and wildlife to thrive in this region of Nepal.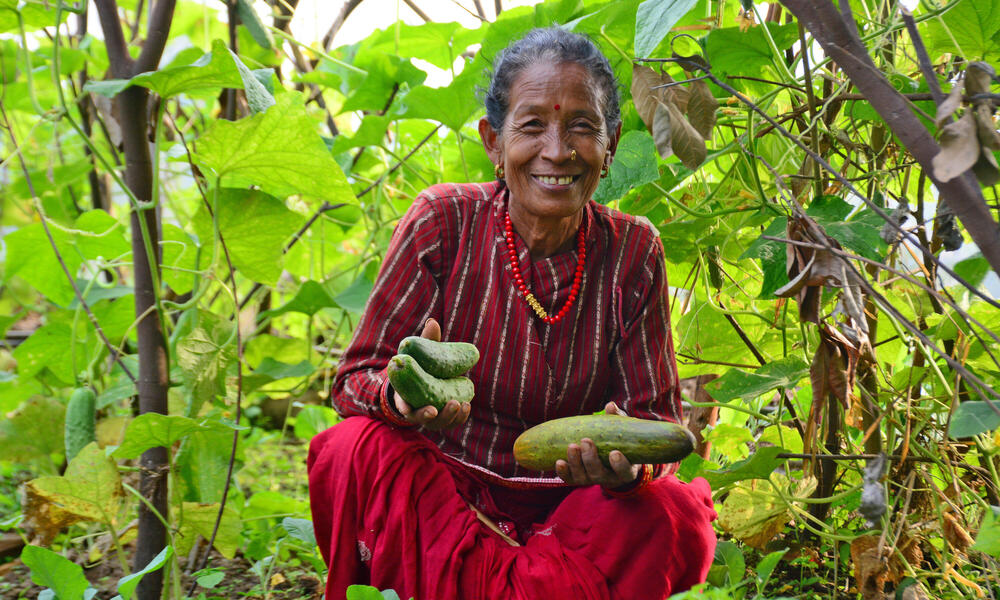 Sustainable agriculture
The project implemented innovative agriculture and water management practices across more than 2,000 acres. We promoted mixing various crops to improve soil quality, and helped protect water sources and ponds used for irrigation. And farmers are now using plastic sheet greenhouses to cultivate crops. These activities improved livelihoods and income, and helped to address food and water security in the region.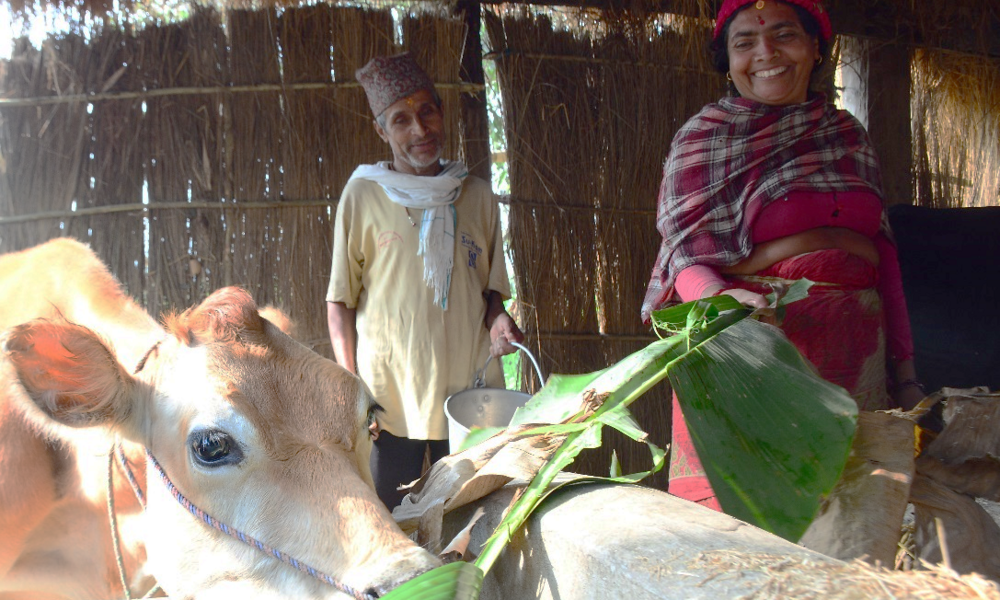 Improved livestock management
WWF worked closely with local communities to promote better management of livestock. We trained people in stall feeding of livestock, and building troughs for locally produced fodder. This reduced overgrazing across nearly 20,000 acres of land, including local forests, and reduced associated soil nutrient loss and erosion. WWF also helped promote productive cattle breeds to improve livelihoods and reduce overall livestock numbers.
Forest restoration
The project worked with local communities to improve management across more than 11,000 acres of community forest. Local government agencies were critical in promoting alternative energy by providing communities with stoves that limit the use of wood from nearby forests. We also helped replant forests in places where the soil had been degraded, both inside and outside of community forests—an action that will benefit people and wildlife.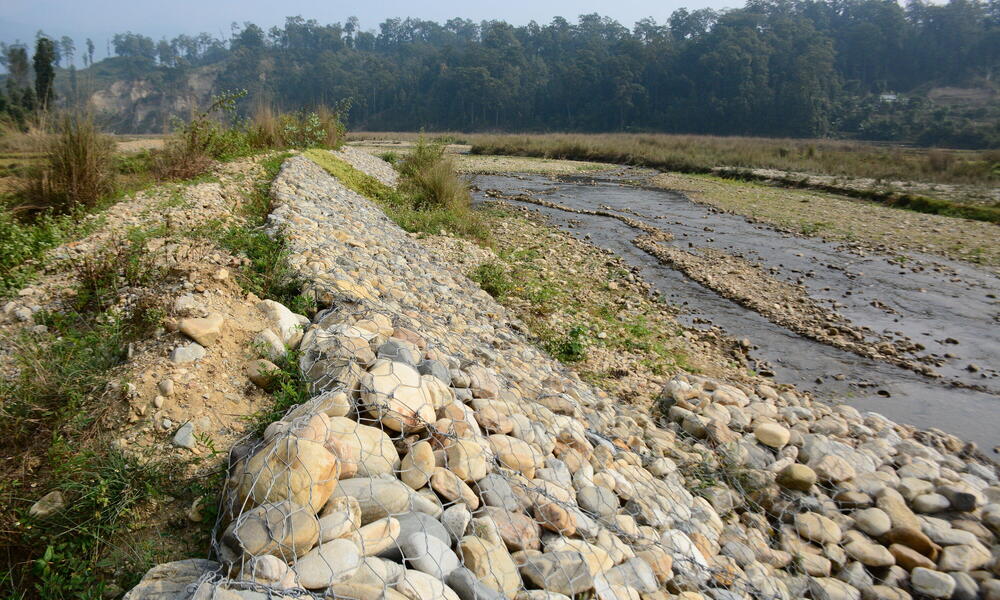 Flood protection and erosion control
WWF used natural rock to fortify river banks to prevent erosion and flooding of agricultural land and villages. We helped secure 350 acres of land, and we've seen a reduction in flashfloods. Local people have also started planting paddy, maize, and pulses in the secured land, and are benefiting from additional income provided by these crops.