Amur Leopard Stories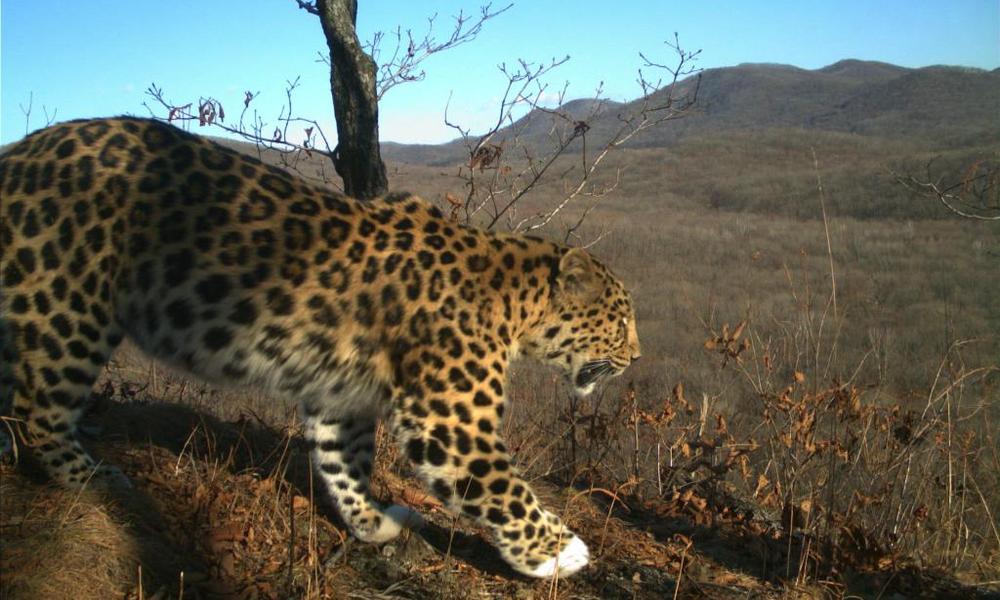 The Land of the Leopard National Park is the core area for the Amur leopard. New images documented 84 adult cats and 19 cubs inside the park. This is a significant increase since a 2000 census recorded just 30 cats, and a 2015 survey numbered only 70.
WWF Magazine: Winter 2016

WWF's groundbreaking program to reintroduce Persian leopards to the Caucasus, where the cats were once abundant.

Amur leopards can run at speeds of up to 37 miles per hour. Learn more about Amur leopards and the work WWF is doing to protect them.

February 23, 2015

In an amazing tale of recovery, Amur leopard populations have more than doubled in just seven years. New census data reveals Amur leopards in Russia's Land of the Leopard National Park now number at least 57 cats (up from just 30 cats in 2007). And an additional 8-12 leopards were counted in adjacent areas of China.