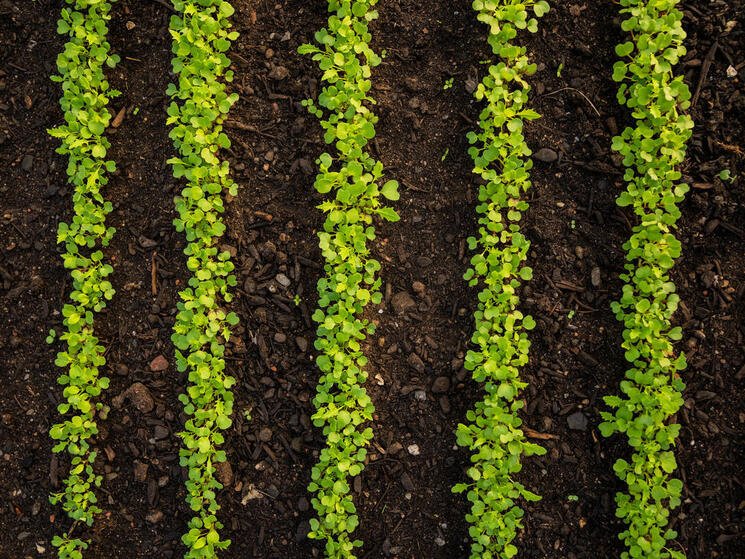 Date

: 31 May 2023

Author

: Julia Kurnik, Senior Director of Innovation Startups, WWF Markets Institute
Hallie Shoffner, a sixth generation Arkansas farmer, knows that we need to change where, and how, we grow our food. She points to climate change as the biggest threat facing farmers, and therefore our food system, today.
Between drought, fire, heat, other extreme weather events, and labor struggles, hundreds of farms are closing or will close in California, which currently dominates production of fruits, vegetables, and nuts in this country. And it's only going to get worse. In the next few decades, rising temperatures will make places like California's Central Valley too hot to grow many of the fruits and vegetables that are cultivated there today, and increasingly erratic weather will make a volatile industry even more volatile.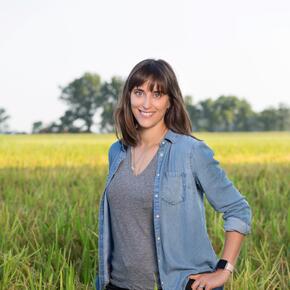 This also opens an opportunity. WWF's Markets Institute envisions that some of those threatened California crops could be part of an equitable and sustainable specialty crop industry in the Mid-Mississippi Delta and Arkansas River Valley, one that enables a thriving farming industry, delivers nutritious food, and enriches the local environment in the region. Shoffner agrees, which is why she's participating in The Next California Advisory Council, a group WWF has formed and is co-leading with AgLaunch, a non-profit building a national network of diverse farmers to enable and accelerate farms of the future.
Three years ago, WWF's Markets Instituted released The Next California, Phase 1, identifying the need to shift production of fruits, vegetables, and nuts proactively and thoughtfully in the U.S. to avoid land conversion (i.e. tearing up a native ecosystem and replacing it with farmland) and to build a more equitable and sustainable food system. It examined opportunities and hurdles facing commercial level production of specialty crops in the region and began to build key relationships. But our work didn't stop there. In September, WWF launched Phase II of Next California to build on and complete the research, modeling, and relationship-building needed to move from theory to action.
It's not just about growing fruits and vegetables, but building a radically new system that addresses long-standing equity concerns. Black farmers, once prevalent in the Delta, now own only 1% of the land, have the smallest farms, and earn about one-third as much per acre as their White peers. A huge part of the research being undertaken now is about breaking down the barriers keeping the current system in place.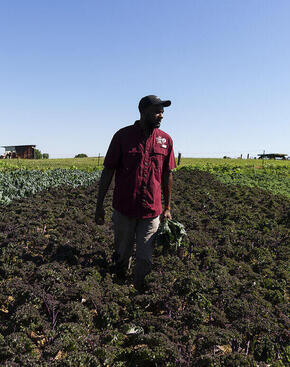 None of this will be easy or happen overnight. Matthew Robinson, another member of the Advisory Council and owner of The Produce Tribe in Tennessee, is currently growing fruits and vegetables in the Delta. Farming goes back many generations in his family, but struggles remain. He points to a lack of cold storage, transportation, and other infrastructure hurdles that keep farmers from accessing markets and achieving scale. He's eager to explore how this can be addressed in a way that brings gains to farmers, especially Black farmers.
To help tackle some of these challenges, WWF and its partners are undertaking three areas of work. The first is completing the background research needed to lay the groundwork for commercial-level production of specialty crops in the Mid-Delta. This includes identifying crops and varietals that can grow best now and in decades to come in the region, estimating and exploring labor needs, analyzing the economic opportunities and hurdles facing farmers, businesses, and communities in growing specialty crops, and measuring the greenhouse gas emissions, soil health, and water use by specialty crops in the Delta.
Second, we are developing more equitable and inclusive business models across the entire agricultural supply chain. We want to explore how innovative funders can help farmers, especially Black farmers, invest in on-farm improvements like cold storage and transition to specialty crops in a financially secure way. We want to see businesses that, in addition to bringing jobs and a tax base to a region, address long-standing gaps in wealth creation in Black communities.
Finally, we are diving into markets. We're exploring the current state of sourcing for groceries, food companies and processors, and major restaurant groups. Long-term and whole-crop contracts will de-risk this transition and create a road to market for Black farmers. We're also examining whether farmers can get paid for engaging in more regenerative practices and if consumers will pay more for those products.
These are large, audacious goals, and none of this will happen overnight or through one strategy. This will involve many players, partners, pathways, and mechanisms. Yet, the need to act is clear. Shoffner and Robinson see this every day on their farms, and consumers have recently gotten an inkling of what is to come as supply chains have broken down. If this project can set a few changes in motion, we'll be on the way to a more secure and just food system for all.