Discovering Lake Niassa
Pioneering study will help monitor one of the world's most diverse freshwater fisheries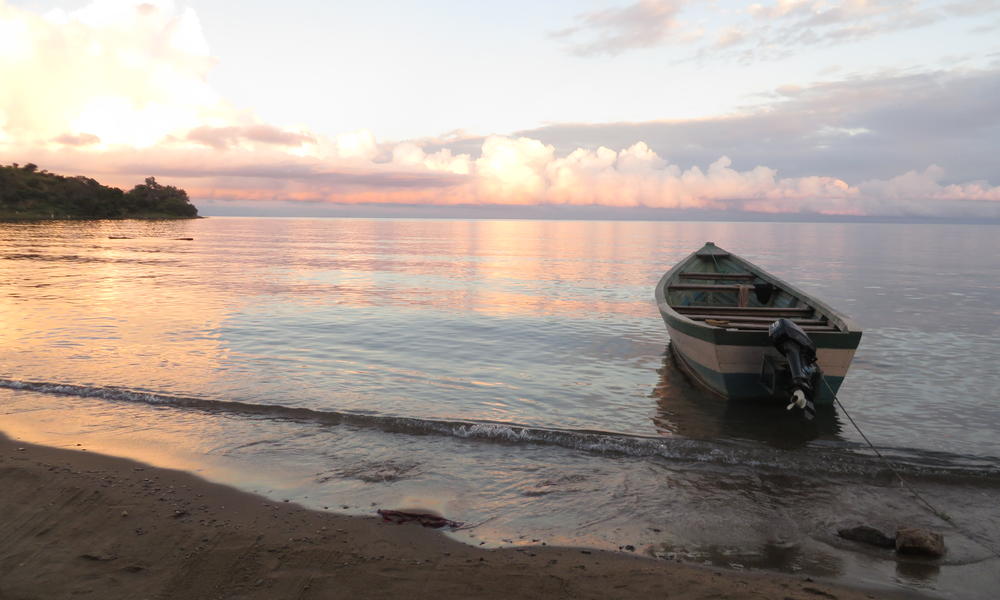 Scientists believe Lake Niassa in Mozambique hosts more than 1,000 species of freshwater fish—meaning there could be more distinct freshwater species in this one lake than in all of the US and Canada.
A WWF team, in collaboration with scientists from the South African Institute for Aquatic Biodiversity, is using underwater cameras as part of a pilot study to establish a baseline of the fish diversity of the Lake Niassa Partial Reserve.
But according to local elders, the range of species is changing. "Some species have completely disappeared," explained one of the elders from a lakeside community. "For example, funi [a large catfish] has not been seen for a long time and we have to travel far into the lake to catch Ussipa [a small, sardine-like freshwater fish]."
High fishing pressure is likely the cause of the reduction in fish populations. Fresh and dried fish from the lake provides the main source of dietary protein for the people who live in Niassa Province. Without sustainable management, fishing can deplete populations and decrease species' ability to replenish.
Protecting a Precious Resource

Since 2006, WWF, USAID and other international partners have been working with lakeside communities and Mozambican government agencies to designate a community-based reserve along the shores of Lake Niassa and help communities to protect the natural resources of the region. The work is now taking a step to a new frontier with the help of a MacArthur Foundation-funded research project.
The Lake Niassa Partial Reserve was declared in 2011 in an effort to protect the lake's amazing biodiversity and to sustain the natural resources upon which local communities depend. But will it work? Dozens, if not hundreds, of studies have been conducted in marine environments to determine if marine protected areas are effective. But hardly any have been conducted to examine the freshwater equivalents.
As such, the study in Lake Niassa is one of the first of its kind. Using the underwater cameras is a crucial first step to understanding which and how many species currently occur in zones that will be put under a high level of protection within the Reserve. Once we understand what is there now, we can monitor the future changes to determine what impact the Reserve is having.
Underwater cameras offer the advantage of watching what is happening within the water without human disturbance. Initial images show crystal-blue sparkling waters with an abundance of fish. Our preliminary testing of the cameras also turned up an unexpected visitor: a cape clawless otter. The footage provides a rare underwater view of this predator in Lake Niassa. We look forward to what other sightings and findings are to come.