Indus River Dolphin Stories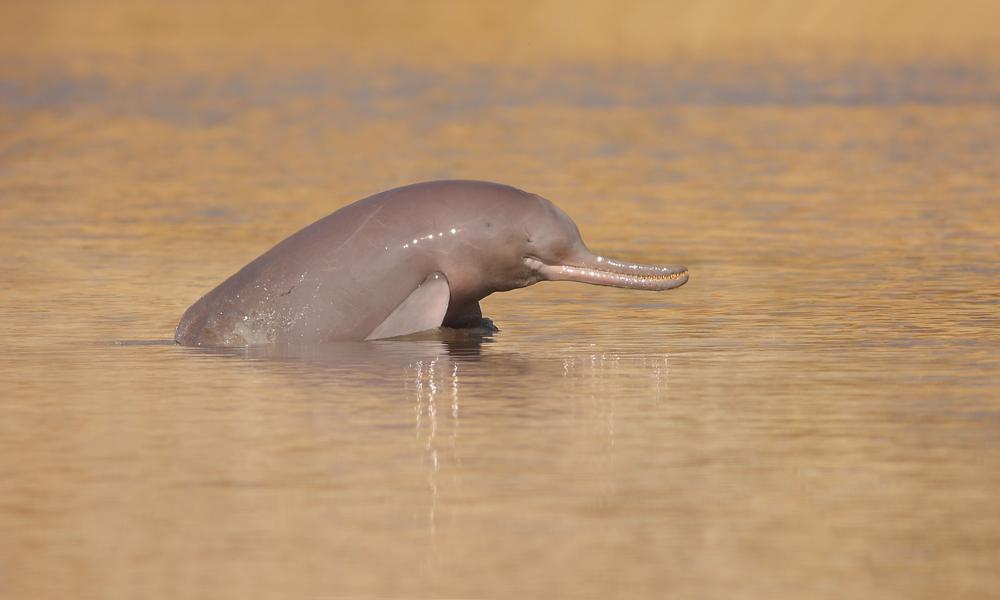 A new WWF survey says there are now an estimated 1,816 Indus river dolphins in Pakistan—50% more than the 1,200 dolphins estimated after an initial census in 2001 when the species appeared to be on the brink of extinction.
Swimming through fresh waters in parts of South America and Asia is what one might consider an unexpected figure: the dolphin. It joins the ranks of the shark and the sea turtle as some of the oldest creatures on Earth. And while they're most commonly associated with oceans, dolphins—and porpoises—can actually be found in several major rivers on two continents.

September 10, 2015

When we think of dolphins and porpoises, we often don't think of fresh water. But in parts of South America and Asia, several rivers are home to these charismatic species. Dolphins are among the world's oldest creatures, along with some species of turtles, crocodiles and sharks. They provide important indicators of the health of rivers.

July 16, 2013

Two stray Indus River dolphin calves trapped in a canal in eastern Pakistan were rescued by a joint team of WWF and the Sindh Wildlife Department and released safely nearly 50 miles downstream.