Mountain Gorilla Stories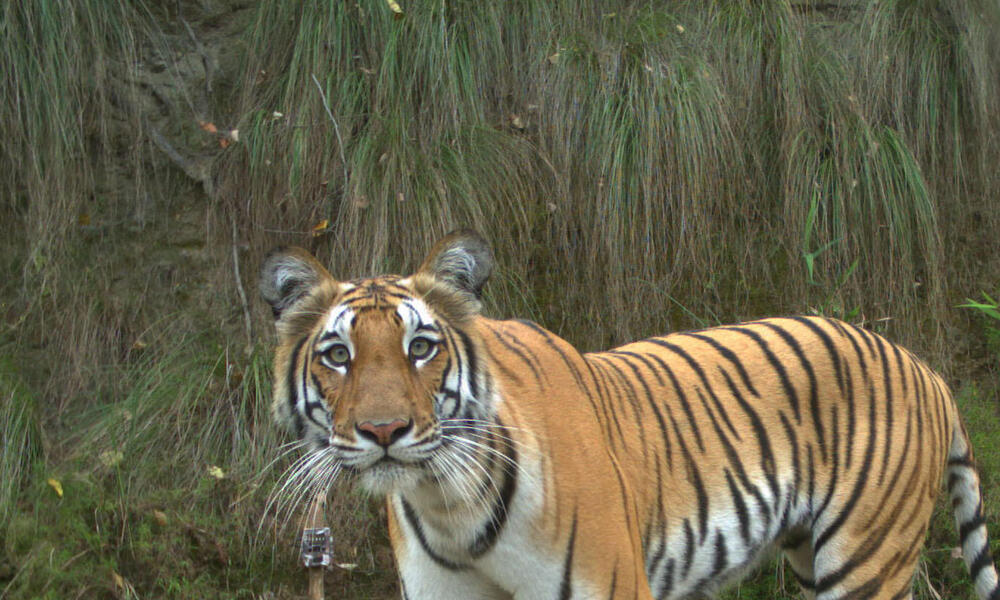 In honor of World Wildlife Day, we celebrate some hopeful conservation stories to remind us actions make a difference and there's still time to preserve our natural world if we all do our part.


A recent survey revealed the largest number of mountain gorillas ever recorded in a large swathe of protected forest in Uganda and the Democratic Republic of the Congo. WWF and partners counted 459 individuals, up from an estimated 400 in 2011, in the 83,840-acre Bwindi-Sarambwe ecosystem.

WWF Magazine: Spring 2019

During 2015 and 2016, survey teams combed the Virunga Massif's dense, mountainous forests in two sweeps in search of gorillas. What they found was good: 604 gorillas—up from just 480 in 2010.

In honor of Father's Day, we're celebrating some outstanding animal dads who go to great lengths for their offspring, whether it's protecting them from threats, keeping them warm and fed, or socializing them through play.

WWF Magazine: Summer 2016

A new census in Virunga aids in conservation

WWF Magazine: Winter 2014

Which traits of mountain gorillas might allow them to tolerate or respond to rapidly changing climate conditions, and how can WWF help?

To increase chances of conservation success, we must understand traits that make an individual species especially resilient or vulnerable to changes in climate. Different species will be affected in different ways; sometimes negatively, but not always.

June 11, 2014

News that Soco will stop exploring for oil in Africa's oldest national park, Virunga, is a monumental win for conservation and for the people who depend on the park. Virunga is home to astounding biodiversity and rare wildlife, like critically endangered mountain gorillas.

February 14, 2014

A major victory in the campaign to stop oil exploration in Africa's Virunga National Park—home to more than half of the world's endangered mountain gorillas. Thanks to a complaint filed by WWF, the company exploring for oil will be examined for alleged violations of environmental protections and human rights related to its operations in Virunga.

Gorillas, the largest living primates, make their homes in central Africa. Poaching, disease and habitat destruction remain threats for gorillas, and WWF is working to designate new protected areas where populations can thrive.

May 17, 2013

Oil and gas group Total will not explore for oil within the boundaries of Virunga National Park in the Democratic Republic of Congo, Chairman and CEO Cristophe de Margerie announced.

November 13, 2012

A population increase for mountain gorillas is proof that the intense and innovative efforts of the conservation community are bringing positive change. A recent census by the Uganda Wildlife Authority identified 400 mountain gorillas in Bwindi National Park bringing the overall population estimate to 880, an increase from the 786 estimated in 2010.