Sumatran Orangutan Stories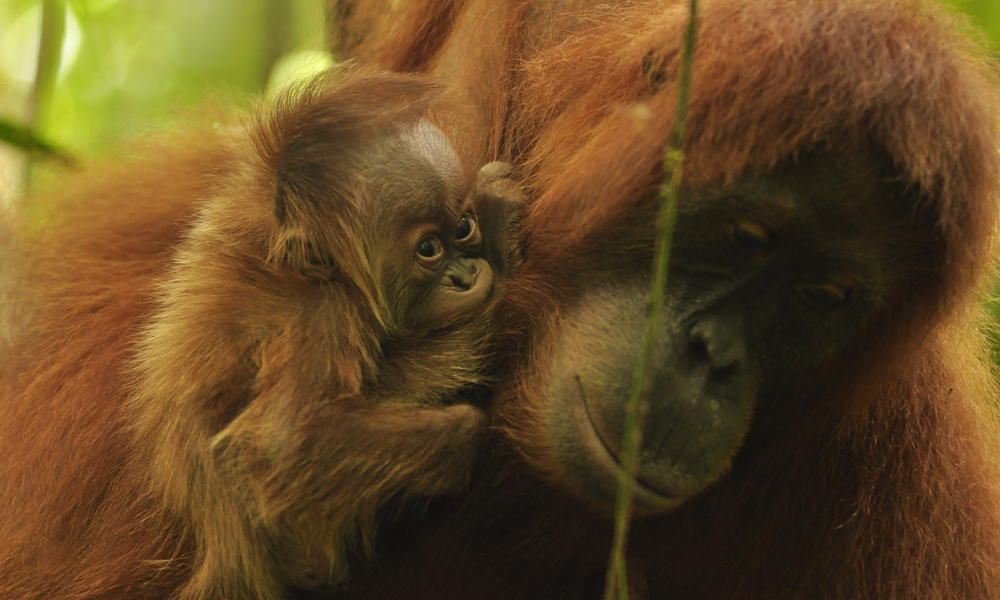 One of the last great stands of rain forest in the deforestation hotspot of the Indonesian island of Sumatra has welcomed an exciting new addition: a baby female orangutan. The infant is the first orangutan born in the Thirty Hills conservation concession since WWF and its partners began managing the 100,000-acre forest in 2015.
August 12, 2015

The Indonesian island of Sumatra—one of the most biodiverse places on the planet—has lost more than half of its forest cover in the last thirty years. But there are stands of amazing, still-intact forest in Sumatra, and Thirty Hills is one of them.

February 24, 2014

Orangutans live in the forests of Sumatra and Borneo. Learn a bit more about the species and what WWF is doing to help.

September 12, 2013

Every minute on the Indonesian island of Sumatra, five football fields of rain forest are cleared for timber and replaced with pulpwood, rubber and palm oil plantations.