2018: A Year in Stunning Conservation Photography
Exploring the world through a new lens
Photography can provide a fascinating glimpse into parts of the world that we may never have the chance to visit ourselves. It's a powerful tool for showing the beauty and value of wildlife and wild places—and challenges us to protect them.
Take a look at just a few of WWF's favorite photographs from 2018, then join us in our mission to conserve nature and reduce the most pressing threats to the diversity of life on Earth.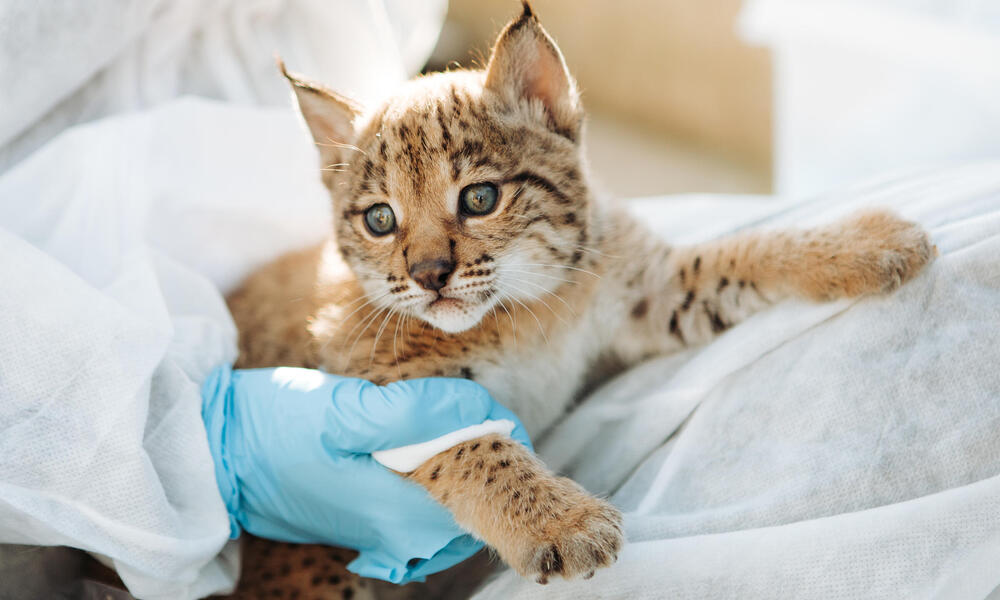 SAVING CATS | A 30-day-old Iberian lynx cub during its first health check at the Breeding Center of Zarza de Granadilla.
The Iberian lynx is considered the most endangered cat in the world. Found in some of the wildest and most remote parts of Spain, this animal is particularly elusive—even when taking its low population numbers into consideration.
Fewer than 100 individuals lived in the wild back in 2002. But now, thanks to the Iberian Lynx Ex situ conservation program, nearly 500 cubs have been born since 2005. The program is one of the pillars of the recovery of this species. It breeds and raises lynx that are fit to be released into the wild.
WWF works to reintroduce lynx into the wild, though we're not involved in the breeding program. The Spanish Ministry of the Environment manages the Zarza de Granadilla breeding center.

Read more about WWF's work on lynx.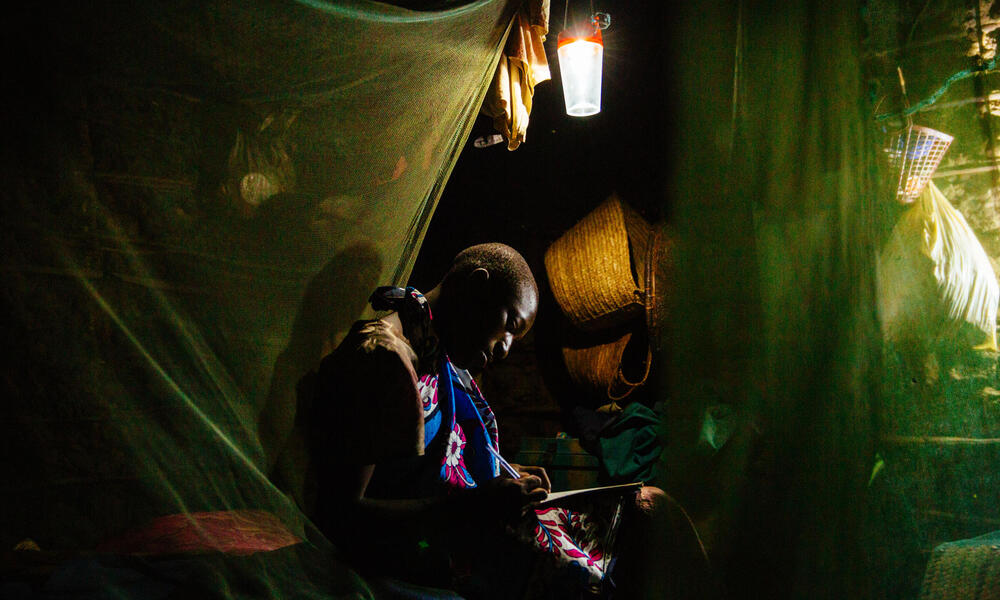 GOING SOLAR | Dzame Shehi completes her homework under a solar-powered light.

Dzame Shehi is a student at Mwanguda primary school who enjoys math and hopes to teach the subject in the future.
At home—where she lives with her grandparents and six brothers and sisters—she's responsible for fetching water every day, collecting firewood twice a week, and cooking meals for her extended family. She likes to study in the evenings, an activity she previously had to do under the light of a kerosene lamp that cost her family money and irritated her eyes as it released noxious fumes. Luckily, with help from WWF, Dzame recently received mobile solar lighting for her house. This alternative source of light is both less expensive and better for her health. Plus, she feels safer now as she carries out other household duties after dark.

Dzame and her family also received a fuel-efficient stove that uses 50% less firewood than the previous one. Now Dzame does not need to go to the forest to collect firewood as often, meaning she has more time to study and relax. And local forests benefit, too, because less wood is being removed.
Read more about how WWF is helping communities embrace solar energy.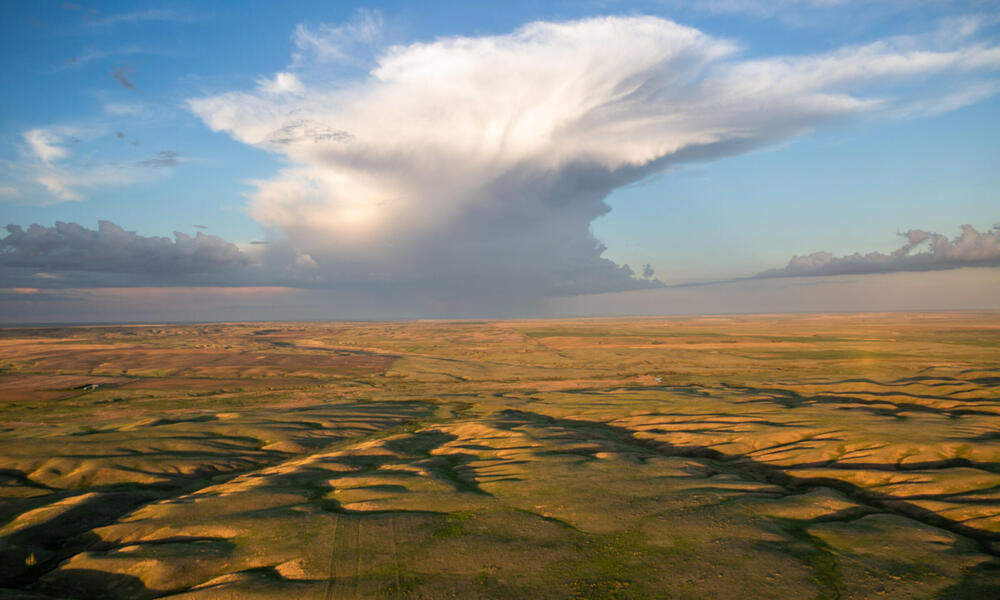 BISON HOMECOMING | In the vast expanse of Montana's Great Plains, WWF is working with tribal leaders to restore bison populations to the landscape.
Nearly two decades ago, Fort Peck Indian Reservation brought 100 bison from another reservation to its own lands, ending a 130-year absence of the massive mammals. Since then, the reservation has become one of the biggest proponents of a new vision for restoring large herds of buffalo to tribal lands across the Northern Great Plains.
It's a vision that seeks to benefit not just the buffalo, but also the people who historically relied on them for everything from food and shelter to spiritual guidance—people such as the Assiniboine and Sioux. If managed well, the species that used to sustain them could answer various economic, social, and even health needs these tribes are facing today.
WWF is working with tribal partners to restore bison to their rightful place at the heart of tribal culture, economy, and ecology. With support from tribal leaders, we're working in the Fort Peck and Fort Belknap reservations in Montana to renew a sense of connection to bison and increase community support for bison programs and restoration.

Read more about WWF's work to restore bison populations.
WHALE VISION | An Antarctic minke whale wears a non-invasive camera that glows yellow and red in the icy waters.
For the first time ever, scientists in Antarctica attached a camera to a minke whale and captured incredible evidence of how it feeds. The camera—one of three "whale cams" funded by WWF-Australia—is part of efforts by scientists to better protect whale feeding areas in Antarctica.
The camera was secured to the whale's body using non-invasive suction cups that are designed to fall off after 24-48 hours. In an incredible stroke of luck, the camera slid down the side of the whale but stayed attached. The resulting footage—which would not have been possible with the original camera placement—shows how the whale's throat expands as it moves through the water and feeds.
Minke whales and 14 other species filter primarily krill or small fish out of the water using specialized feeding plates, known as baleen, in a method called 'lunge feeding.'
WWF is working with international whale researchers to better understand how and where baleen whales feed, and what we can do to protect them.

Read more about how WWF captured footage of a minke whale feeding on krill.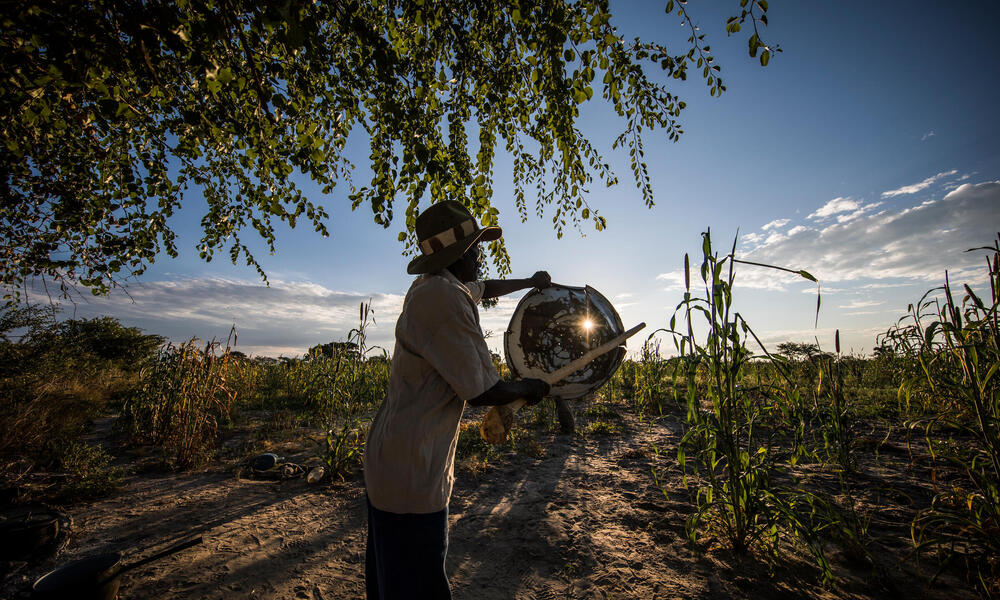 SHARING A HOME | Farmer Tumisi 'Shorty' Tlale demonstrates banging his drum to scare off elephants that often raid his crops at night.
During harvest season, farmers in the eastern panhandle of Botswana's Okavango Delta like Tumisi 'Shorty' Tlale move from their homes to temporary field camps where they can protect their crops from elephants. Old soda cans and rags soaked in chili and oil hang from the single strand of wire that surrounds Tlale's two-and-a-half-acre plot of land near Gunotsoga, the village where he lives. He also uses a shallow aluminum basin as a drum to scare off these large animals.
Even though elephants are naturally fearful of humans, ripening crops that fringe the road between these two worlds are hard to resist. Some fields are even in the corridors most frequently traveled by elephants. Others, like Tlale's field, are adjacent to them.
WWF helps train wildlife managers and local communities to use modern methods and tools to reduce human-elephant conflict. We help communities protect their crops by monitoring elephants to provide early warning systems, erecting fences where required, and educating communities to reduce conflict through behavior change. Our long-term goal is to put in place proper land use planning that gives elephants space for seasonal movements, combined with fences to protect crops and infrastructure.

Read more of Tlale's story and human-wildlife conflict in the Okavango Delta.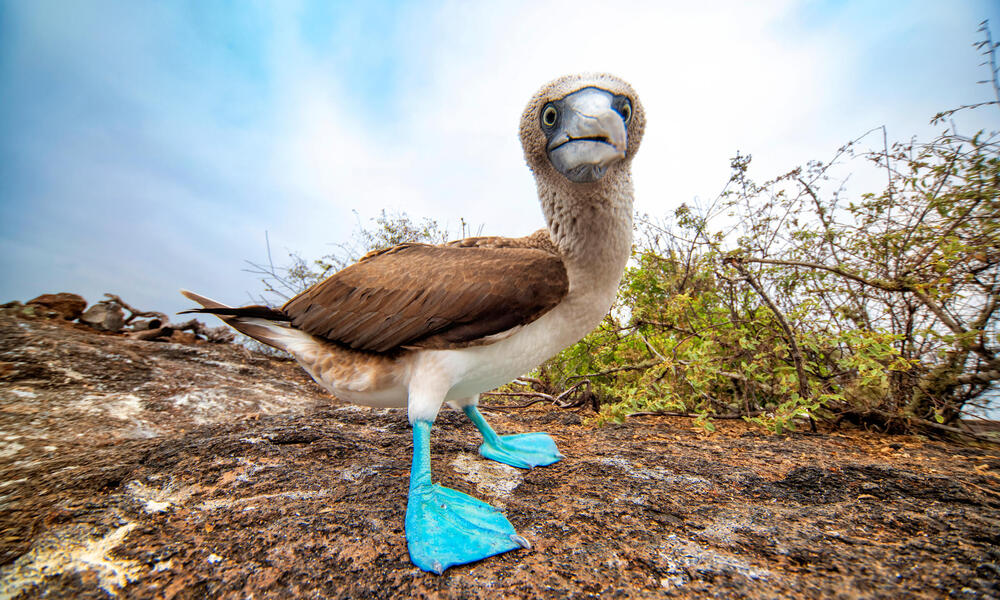 PLASTIC PROBLEM | Blue-footed boobies like the one above and a vast array of other species are threatened by plastic pollution in our oceans.
Six hundred miles off the coast of Ecuador lie the volcanic islands of the Galápagos, famous for a wealth of unique plants and animals found nowhere else in the world. The Galápagos Islands were the source of Darwin's theory of evolution and remain a priceless living laboratory for scientists today.
Unfortunately, plastic pollution in our oceans threatens this unique part of the world.
Humans produce an estimated 1.3 billion tons of plastic waste per year, a number is set to increase to 2.2 billion by 2025. In countries such as Ecuador that have limited garbage collection services, some of this plastic waste inevitably ends up back in the oceans or on beaches, where it has the potential to harm wildlife and human health. It's an issue that WWF, local community and other partners are confronting head-on in the Galápagos.
Today, more than 50% of the overall waste, including recycle and organic materials, generated in Santa Cruz island are being recycled.
The next step is to prevent plastic products from getting to the Galápagos Islands in the first place. A recent law bans the distribution or commercialization of plastic drinking straws, disposable plastic shopping bags, styrofoam food containers and dinnerware, and non-returnable bottles of sodas and beers on the islands, though those products are unevenly used. WWF helped the Galápagos Governing Council develop the provincial ordinance regulating some of these products and continues to serve as a member of the Plastics Management Committee of the archipelago.
Read more about how WWF is tackling plastic pollution in the Galápagos.