A year after the Tubbs fire ravaged California, activist Devyn Friedfel raises the alarm on climate change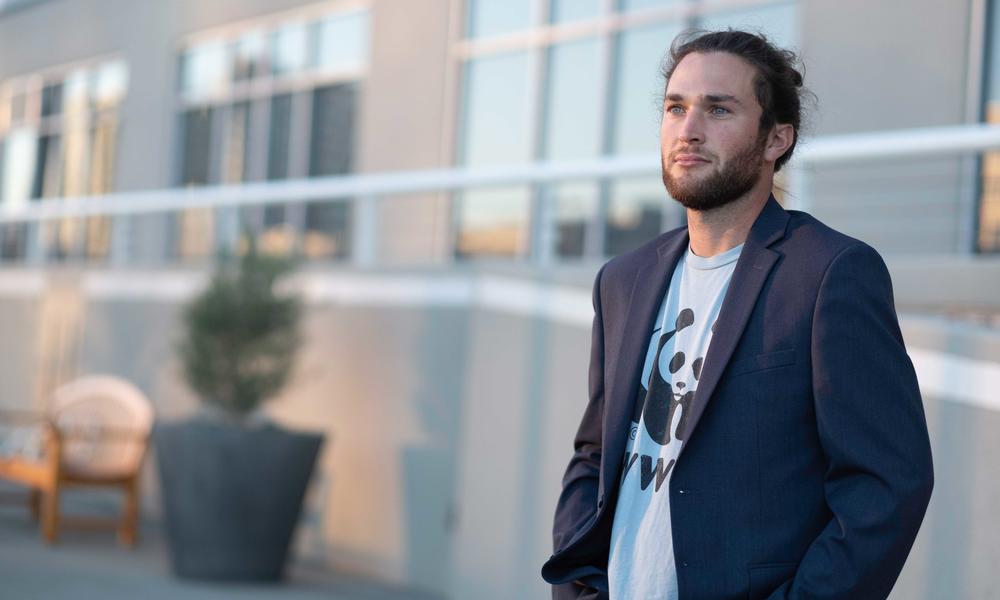 Date: September 12, 2019
Author: Erin Waite
As Devyn Friedfel watched the billowing smoke cloud above the Tubbs wildfire move steadily toward him in California, he wasn't thinking about where he'd live should flames engulf his childhood home.
He wasn't thinking about his clothes, his furniture, his electronics, or his car.
Listening to an emergency hand-crank radio to track the fire's route after losing power the night of Oct. 8, 2017, Friedfel was thinking of only one awful possibility: that the blaze could destroy his only photographs of his mother, who had passed away two years before.
"The idea of losing that home, and the memories associated with her, was terrifying," he said. "It was almost like losing her again." Friedfel quickly inventoried his life. What was most valuable? How much could fit in his car? "You have to think about what you need and what you can let go of," he said.
Freidfel is happiest when outside. Growing up in Forestville, California, he spent his early years discovering the natural beauty of Sonoma County, swimming in the Russian River and playing in the Redwood Forest. That passion for the environment fueled his desire to work in conservation; after pursuing a degree in environmental studies, he became a natural resource specialist at the Pepperwood Preserve—a nonprofit that manages 3,200 acres of forest in northern California—where he implements various land management tactics, such as controlled burnings and growing native plants, to help the ecosystem thrive.
Friedfel is using his knowledge and experiences to help others understand the reality of climate change and to urge increased action at the local, national, and international levels. "Climate change is the issue of our generation. It's here, now, and everyone can—and will—will be affected. We need to prepare ourselves," he said.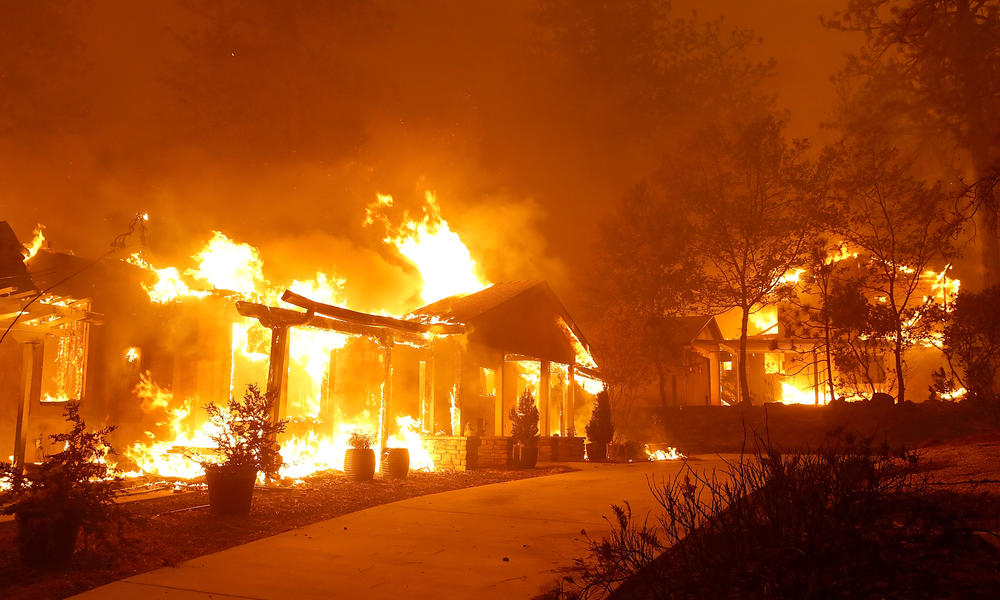 A new reality
When Friedfel was in college, California was experiencing severe droughts. He witnessed first-hand how low rain levels and changing weather patterns were affecting the state's economy, agriculture, fisheries, rivers, and its people. Despite what he saw, he never felt that his own community was vulnerable to environmental disasters. The 2017 fire season shattered that perception.
In October 2017, dry, hot winds reaching 80 miles per hour fanned a cluster of deadly conflagrations that would eventually roar across 100 square miles of Napa and Sonoma Counties. Within hours, entire communities were ablaze and thousands of residents had evacuated. Some, like Friedfel's father, had just minutes to escape the flames.
By the time it burned out a week later, the Tubbs fire had claimed 22 lives and reduced more than 5,000 structures to ashes. Thankfully, Freidfel's home was spared, and none of his family was harmed. But his father, co-workers, and friends were among those who lost their homes, family pets, and all their possessions. Ninety-five percent of Pepperwood Preserve burned.
Such megafires used to be a relatively rare occurrence. "Now, you smell smoke all the time," Friedfel explained. If emissions in California aren't drastically reduced, according to a recent state report, the area burned by wildfires could almost triple by the end of the century.
From the ashes
For the most part, nature has responded well to the fires, said Friedfel. Oak trees are showing signs of new growth, and wildlife has returned. But Friedfel worries about how the environment—and people—will adapt if such megafires become routine. Will they continue to recover?
Friedfel is working to help communities in California prepare for a future that will see more fires and droughts. He knows that stopping climate change isn't an option, so it's important that mitigate and adapt to its effects. In addition to local-level solutions, such as smarter land management strategies and water conservation systems, he's calling for change across the spectrum—from national policy to corporate climate commitments. He also encourages people to get involved with their local environmental nonprofits. With new technologies, greener investments, and behavior change, we can start to move in the right direction.
Throughout the last eleven months, Friedfel has heard the same stories over and again: of how neighbors and strangers went out of their way—sometimes endangering their own lives— to help others during the Tubbs fire. These stories, he believes, are a hopeful testament to the human capacity to work together to overcome difficult, even life-threatening situations.
"The fire provided a positive look into our future," he said. "I know that if we can come together—not just as a local community, but as a global one—we'll be able to combat and overcome climate change."

Take action today and tell your Representative to make strong climate action a priority.