A young generation in India takes stewardship of their environment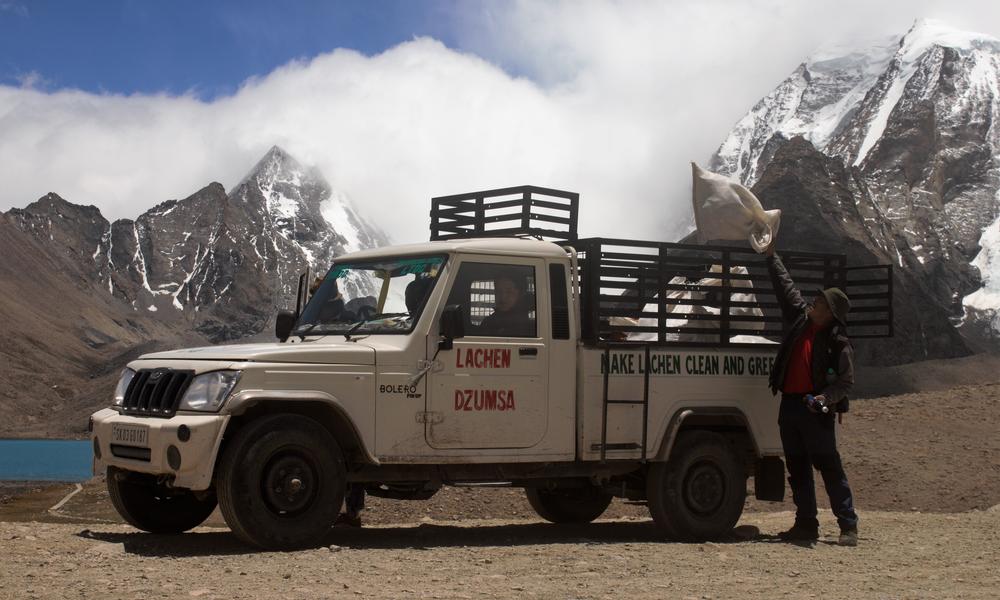 Do banning bottled water, taking camera-trap photos of snow leopards, and establishing homestays have anything in common?

In the mountains of North Sikkim in India, they do. All these activities are part of a successful ecotourism drive led by young people from the small village of Lachen that has already become an inspiration for similar work elsewhere in the country.

Solving the waste problem
Lachen is the gateway to popular Himalayan tourist destinations in North Sikkim, such as Gurudongmar Lake, which is visited by thousands of Hindu, Buddhist, and Sikh pilgrims each year.

However, the arrival of religious tourists brought large amounts of solid waste to this area and became polluted.
In 2011, Lachen residents first came together to clean up the lake. In the process, they collected a significant number of discarded plastic water bottles.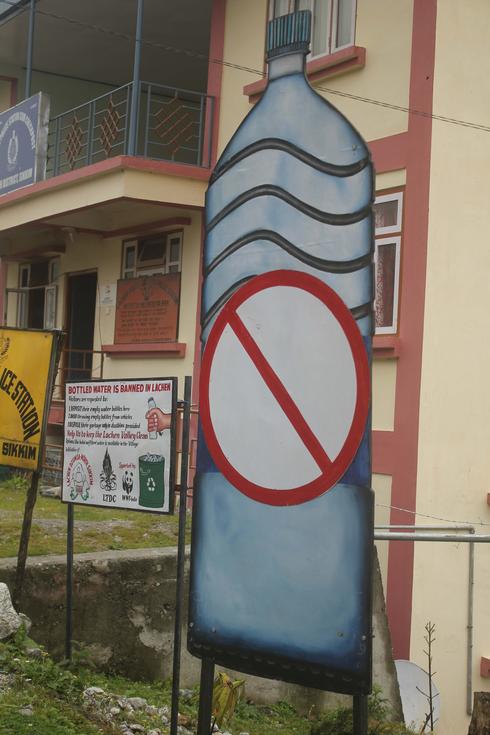 "We realized this was all tourist waste, as people in Lachen don't drink bottled water," said Chewang Lachenpa, who leads the Lachen Tourism Development Committee that initiated the clean-up drive.

The younger generation of Lachenpas (as residents of Lachen are called) decided to work with tourists to ensure North Sikkim stays clean and remains a beautiful tourist destination. Early on, they banned the sale of bottled water in Lachen, and instead provided tourists with safe, filtered, un-bottled drinking water.

They also put into place a village trash collection and management system with support from the USAID-funded WWF Asia High Mountains program.

Ecotourism for the people
The lake, village, and surrounding areas are much cleaner now. However, tourists were still going straight to Gurudongmar Lake rather than spending time in Lachen.

"We wanted tourists to come and spend a few days in Lachen to look at our flowers, birds, and mountains, and help our villagers make a living," Chewang said.

To achieve this, they launched an ambitious ecotourism action plan that scoped out village trails, nature walks, and other hikes around the village. They also trained cooks, nature guides, porters, and handicraft makers to serve the increasing number of tourists staying in Lachen.

Newly trained nature guides are out and about with cameras, photographing the rare species of plants, animals, and birds that inhabit this place.

A model for others
The state government of Sikkim is already following Lachen's lead in reducing waste. WWF and other partners approached the government, and in April 2016, the state government decided to ban bottled water and styrofoam containers at official events.

WWF-India and its partners are also working with the Sikkim government to develop a tourism policy for the state that will be informed by ecotourism development activities like those in Lachen.

With dedication to conserving nature, a younger generation of Lachen is blazing the trail toward a future that works for both people and the planet.