Adapting to new challenges in the Tian Shan Mountains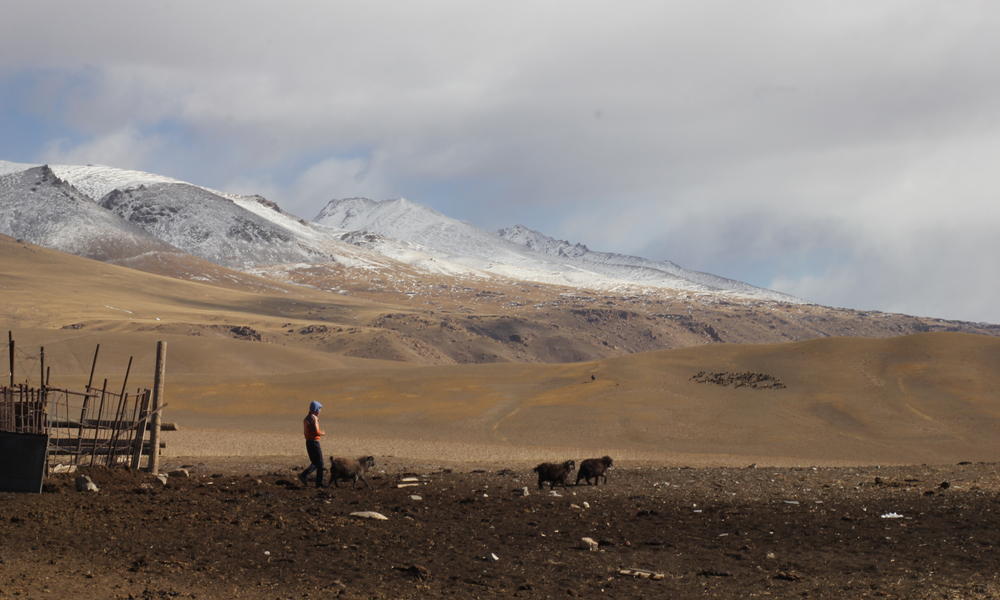 The Central Tian Shan mountain range presides over Kyrgyzstan with regal authority. Snow leopards, argali, ibex, and other rare animals meander across the alpine grasslands, glaciers, and snow-covered slopes, taking particular refuge in the vast Sarychat-Ertash Nature Reserve. There, these animals find protection from unlikely guardians: the residents of nearby mountain communities.
From hunters to healers
These villages once thrived on government paychecks as mining outposts for the Soviet Union. After the empire's collapse, they were all but forgotten, and residents—like Omurbek Kurmanaliev of Ak Shyrak—resorted to poaching for survival.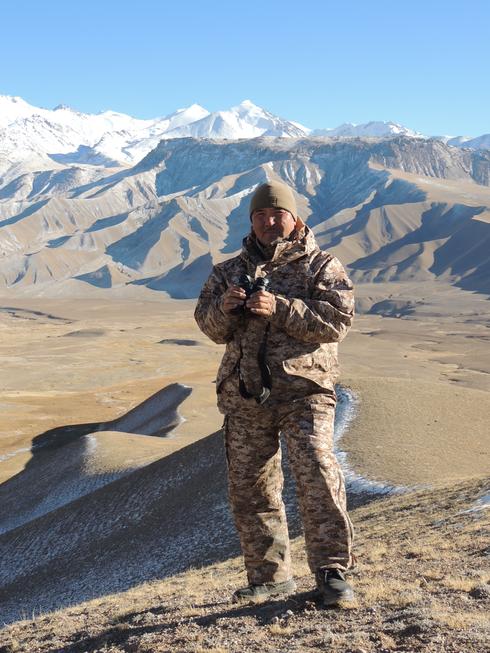 Omurbek killed six snow leopards during the economic turmoil of the 1990s. "My father would warn me that killing wildlife would never bring happiness," he said, recalling how uneasy he felt about poaching. "But it was necessary to feed my family."
Understanding that poaching and environmental degradation are driven by poverty and lack of economic opportunities, WWF and other partners sought to transform people like Omurbek from threats to advocates, first by raising awareness, and then by providing them with constructive alternatives. For example, WWF recently set up development funds that provide microcredit loans for sustainable livelihood enterprises, but to be eligible for a loan, residents must actively participate in wildlife conservation activities. By then, the government had already established the Sarychat-Ertash Nature Reserve, opening new career paths in conservation for local residents.
Omurbek began working as a part-time park ranger at the Sarychat-Ertash Nature Reserve. He also started herding sheep and goats, and his wife Cholpon produces snow leopard themed handicrafts from wool sheared from the village's flock. Together, they have managed to carve out a new life that relies not on exploiting nature's treasures, but on conserving them for generations to come.
A new foe
Today, the people and animals of the Central Tian Shan mountain range face a new threat: climate change. Increasingly erratic precipitation, unseasonal and extreme snowfall, and melting permafrost are transforming the landscape and making sheep herding more difficult, creating new risks for wildlife and livelihoods.
But these remote communities are again demonstrating their resilience. With help from the USAID-funded Asia High Mountains project, the community is pursuing sustainable, income-generating alternatives to livestock raising. This includes helping local women produce and market handicraft products and building an ecotourism industry at the reserve. WWF has also been demonstrating yak herding as a lucrative climate-smart alternative to keeping domestic sheep and goats, since yaks can withstand snowfalls and cold temperatures better, require less care, and are less susceptible to predators. The demonstration herd that was started with 23 yaks several years ago has since grown to 66, and will soon be used to help local families start their own yak herds.
For Omurbek, adaptation is a way of life. Largely forgotten in the aftermath of the Soviet collapse, he and the other residents of these small Kyrgyz mountain towns are proving that, with a little help, they can become global models as guardians of the world's snow leopards and other high mountain wildlife.