Collaring elephants in one of Africa's last great wildernesses
A project in Tanzania's Selous Game Reserve aims to protect the majestic species from poaching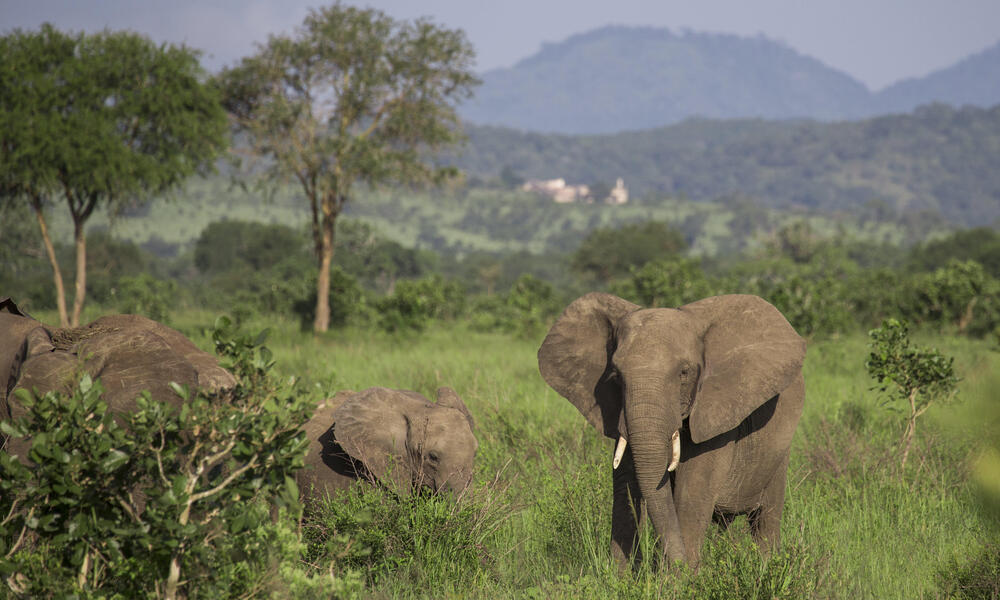 Thanks to satellite collars, 60 elephants will be monitored for better protection against poaching in one of the last great African wildernesses, Tanzania's Selous Game Reserve. It's an ambitious undertaking—the country's largest ever elephant collaring effort—carried out by the Tanzanian government in collaboration with WWF.
Once an elephant stronghold, rampant poaching of elephants for ivory has decimated the population in Selous. In less than 40 years, elephant numbers in Selous have plunged by 90 percent to only around 15,200 animals today. The severity of elephant poaching in Selous, a World Heritage Site, moved UNESCO to place it on its List of World Heritage in Danger in 2014.
Helping rangers guard the remaining elephants from poaching is an essential step in rebuilding the population. Satellite collars are a tried-and-tested tool for wildlife monitoring and will give rangers a leg up on poachers, allowing them to identify and respond to threats in real-time through mobile devices.
Data collected through these collars also helps predict where the animals are moving in order to anticipate any dangers they may encounter. This includes alerting neighboring communities when the animals are heading towards their settlement to reduce human-elephant conflict.
"The collaring of elephants in Selous is critical to better protect them from poachers and retaliatory killings by communities because of human elephant conflict. In a landscape of this magnitude, we need this kind of technology to be better understand elephant movements," said Bas Huijbregts, African species manager, WWF.
The first two elephants were collared last week at Mikumi National Park, and an additional 58 will be collared by November 2018.
Poachers kill between 20,000 and 30,000 African elephants each year for their tusks, primarily to satisfy the demand for ivory products in Asia. Anti-poaching efforts, like this collaring, are critical to elephant conservation, but only when we stop consumer demand for ivory will we ensure a future for this majestic species.