Laying the groundwork for snow leopard conservation in Sikkim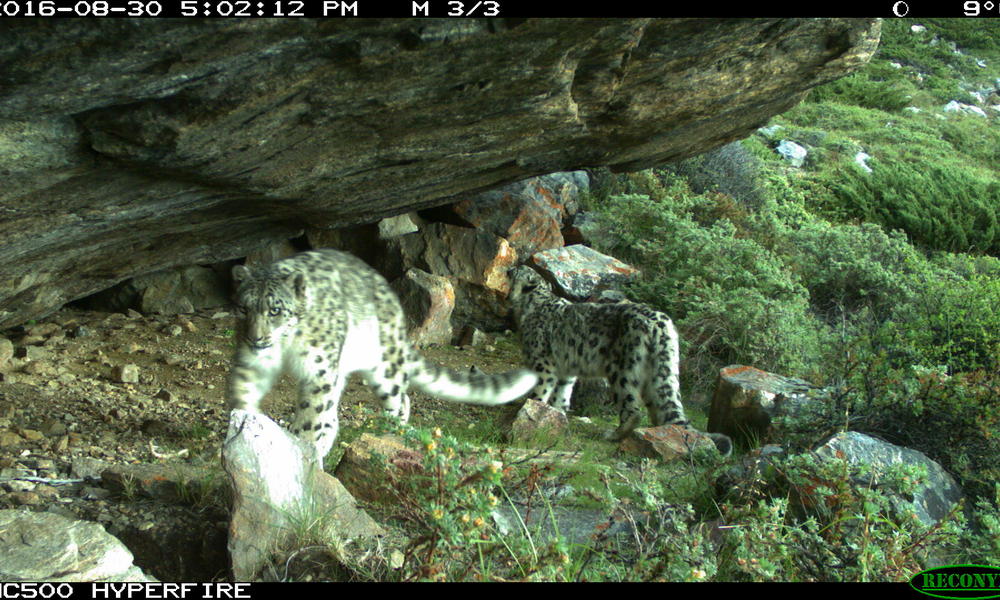 Phuchung Lachenpa is most at home in the high mountain valleys of India's eastern Himalaya, which towers over his hometown of Lachen in Sikkim. A yak herder and trekking guide, he is intimately familiar with the local mountains and the Khangchendzonga Biosphere Reserve, which protects the eastern half of the world's third-highest mountain. Today, he wanders these mountains as a citizen scientist, documenting the elusive snow leopard for the USAID-funded WWF Asia High Mountains Project.
After being trained by WWF in July 2015, Phuchung and five other local citizen scientists began the challenging work of setting up camera traps in remote Himalayan valleys. By periodically moving a set of 22 camera traps, their aim was to survey nearly 198,000 acres of potential snow leopard range in northeast Sikkim to establish the first baseline count for the local snow leopard population there.
Results were immediate. In August 2015, Phuchung went to retrieve a camera trap in a high valley near sacred Gurudongmar Lake and was rewarded with the first photos ever taken of a snow leopard in North Sikkim District.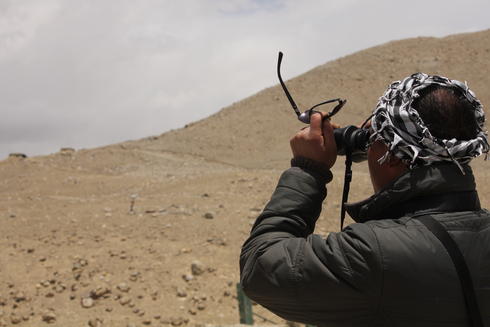 During this first survey, it took Phuchung and his team eight months to cover all the selected survey sites with their camera traps. They would set up cameras, retrieve them after about two months, and then shift them to a different location. By the end of these eight months, snow leopards had been photographed at four different survey sites.
Community engagement
The success of this mission was in no small part due to Phuchung's familiarity with these mountains.
"I was approached because camera traps had been set up in our mountains before, but nobody had been able to capture a single snow leopard on camera," Phuchung said. "I thought this was a challenge that I was well suited for."
Even as WWF scientists began identifying sites for the survey, they looked to Phuchung and other knowledgeable community members. Locations were jointly chosen.
Before this project, Phuchung worried that such local insight of Lachen's mountains will be lost with the rapid changes in lifestyles that have accompanied the fast pace of development in North Sikkim. But as work progressed, other community members—including young people—regularly brought Phuchung new information on snow leopard signs and sightings, which also informed his work. Today, he has a team of five young men who are eager to learn more about their local snow leopards and camera trapping survey techniques. They'll be the local guardians of North Sikkim's snow leopards for decades to come.
A foundation for the future
The camera trap photos collected by Phuchung and his team revealed five unique snow leopard individuals present in the survey region, adding an important new dimension to existing knowledge on snow leopard populations in this range area.
With proof of this magnificent cat's presence in North Sikkim, groundwork for improving snow leopard conservation efforts in this region are now being laid.
Notably, survey findings will also be used to inform ongoing snow leopard conservation efforts in the adjacent Kanchenjunga Conservation Area in northeast Nepal to the west as well as in contiguous snow leopard range areas of Bhutan to the east.
The first ever snow leopard to be collared using GPS technology in Nepal was found to regularly cross the international border between Nepal and Sikkim, which has highlighted the critical importance of the Khangchendzonga Biosphere Reserve as a transboundary corridor for this iconic high mountain species.
Now with this important companion initiative in Sikkim providing photographic evidence of snow leopard population size and migration routes, the stage is being set for the first robust, evidence-based transboundary conservation efforts in critical snow leopard range areas of the eastern Himalayas.
Learn more about community-based, transboundary snow leopard conservation.