Nepal introduces a climate-smart plan to protect snow leopards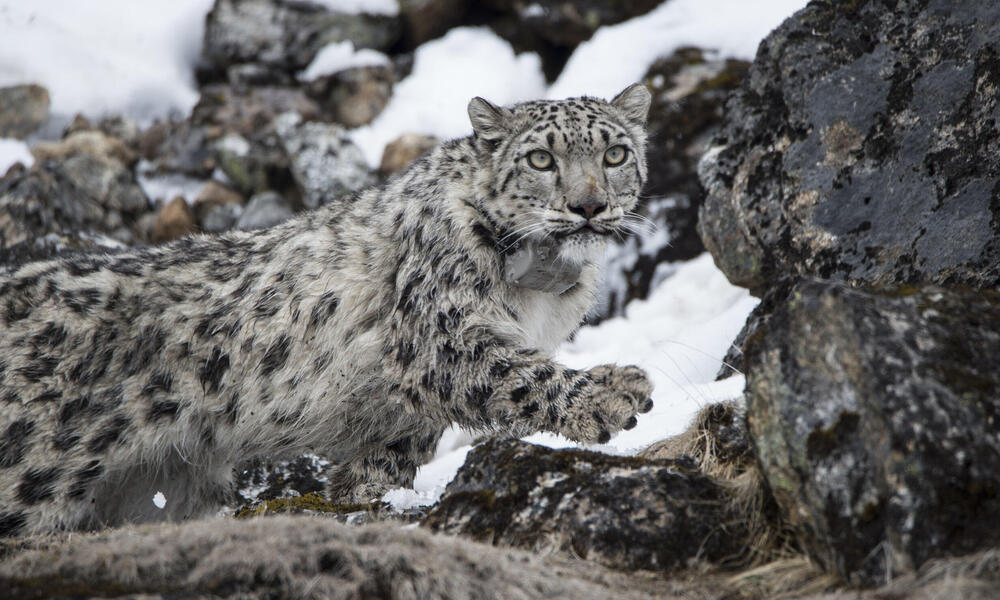 In August 2017, Nepal made conservation history by becoming the first country to launch its climate-smart snow leopard landscape management leading the way in safeguarding the species and its habitat.
Nepal's conservation plan, made under a joint initiative that aims to conserve snow leopards and valuable high mountain habitat called the Global Snow Leopard and Ecosystem Protection Program (GSLEP), addresses key current and emerging threats to snow leopards, including climate change, and is seen as a model for other range countries to adopt.
"This is the first climate-smart landscape management plan for snow leopard conservation in the world and is evidence of the Government of Nepal's high level of commitment to this goal," said Prakash Mathema, secretary at Nepal's Ministry of Forests and Soil Conservation. "It could not have been possible without the support of local communities, conservation organizations and other committed partners."
The plan addresses even the toughest challenges including tackling the complex impacts of climate change, and Nepal has once again established itself as a leader in conservation, showing much-needed ambition despite facing some of the toughest environmental, economic and political conditions.
With the plan, Nepal has set a strong precedent and paved the way to achieve the ambitious GSLEP goal set by all 12 snow leopard range countries— to secure 20 snow leopard landscapes by 2020.
In doing so, these nations are not only safeguarding the future of the snow leopard, but also its habitat, the headwaters for rivers on which hundreds of millions directly depend as a source of freshwater.
The development of the snow leopard landscape management plan of Nepal was supported by the WWF Conservation and Adaptation in Asia's High Mountain Landscapes and Communities (AHM) project, funded by USAID. The AHM project has also supported snow leopard research, watershed management, and livelihoods programs in snow leopard territory to safeguard the cat's future in this Himalayan nation.