Nine reasons to feel hopeful for wildlife
Date: March 03, 2020
Author: Ginette Hemley
It's easy to feel disheartened by news about our planet. At the same time, we shouldn't fail to appreciate the many recent achievements and conservation efforts that are helping protect our wildlife and environment. Innovative ideas, policy changes, and collaborations among governments, NGO's, companies, and local communities working together are making meaningful, impactful and long-lasting changes.
In honor of World Wildlife Day, we celebrate some hopeful conservation stories to remind us actions make a difference and there's still time to preserve our natural world if we all do our part.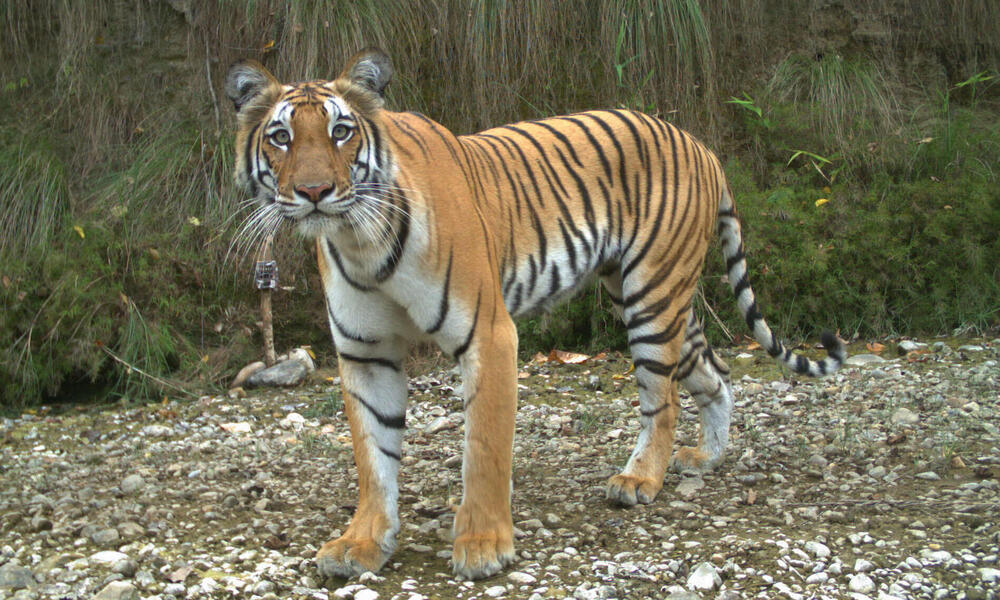 1. Encouraging new wild tiger estimates in India and Nepal
In July 2018, the Government of India announced new wild tiger estimates of 2,967 tigers. The updated estimate suggests that numerous populations within the country may be stable or growing. Nepal is on track to become the first of the world's countries to double its wild tiger population since 2010. According to results from the country's most recent tiger survey, which showed an estimated 235 wild tigers, nearly twice the number of tigers counted in 2009.

2. Species returning from the brink of extinction
African elephants in Namibia, black rhinos, giant pandas, and mountain gorillas are just some of the species whose populations have recovered in recent years, some after decades of decline. Such trends are proof that we can bring species back from the brink.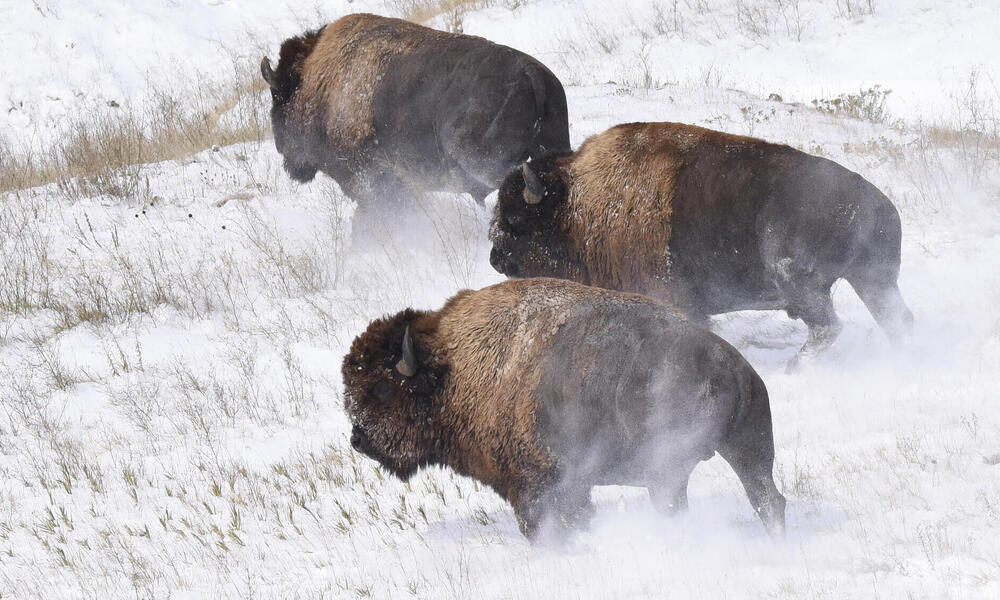 3. An expanded area for North America's largest and most iconic mammal to roam
Thanks to WWF supporters and partner organizations, bison in Badlands National Park in the Northern Great Plains now have an additional 22,553 acres to roam. Just last October, WWF helped release four bison into the new area—the first time they've touched this land since 1877. Almost 1,200 of these extraordinary animals live in this space.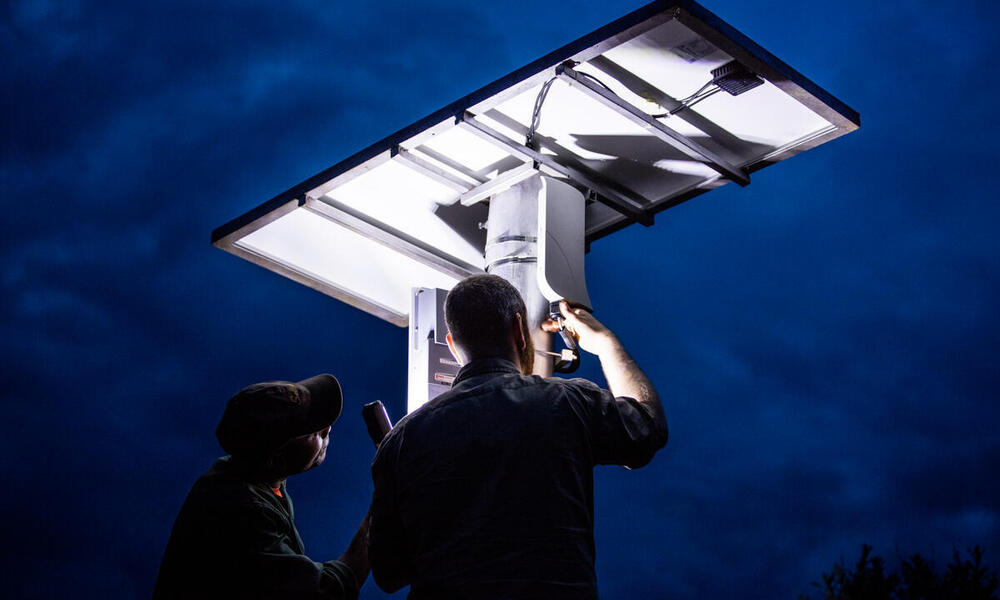 4. Technology helping wildlife conservation and leading to poachers' arrests
Tools like collars powered by GPS tracking are helping monitor wildlife and reduce human-wildlife conflict. Camera traps capture evidence of elusive wildlife that we otherwise wouldn't be able to see and study. Drone technology helps us amplify the visibility over key species and measure the health of their populations.
Over the past 4 years FLIR Systems Inc and WWF have deployed thermal cameras to support anti-poaching efforts of rangers in Kenya and Zambia. To date, more than 250 poachers have been caught with using the FLIR cameras in the Masai Mara National Reserve (Kenya) with 85 percent of all nighttime arrests in this area now attributed to the use of FLIR.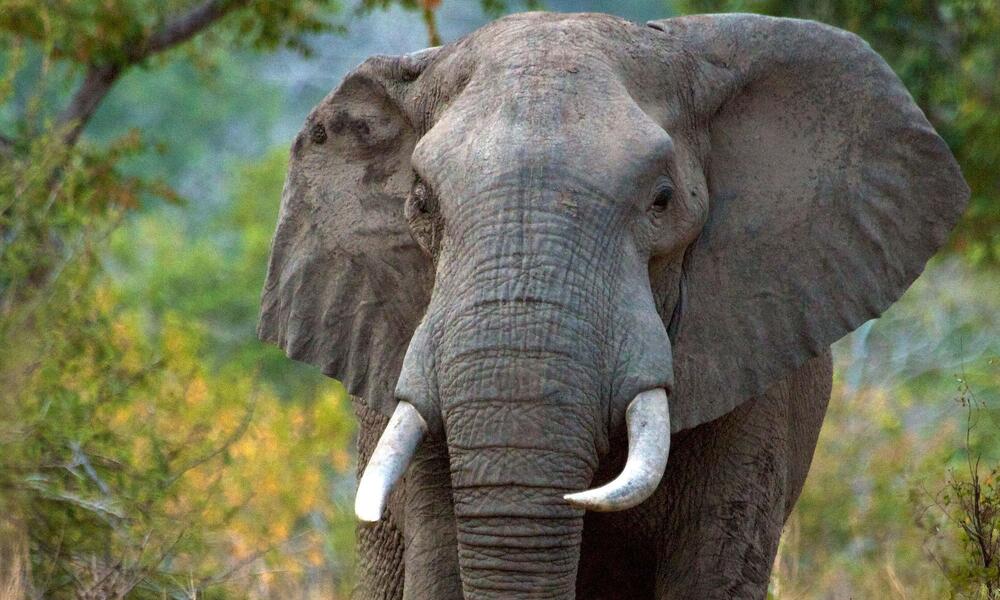 5. Progress in reducing ivory consumption in China
In 2016, the US and Chinese Goverments made a joint commitment to establish near-total elephant ivory bans in both countries, a huge win for elephant conservation. Since then, there has been promising evidence that ivory demand in China is waning, with recent surveys conducted by WWF finding significantly lower levels of ivory purchasing compared to pre-ban years. Almost 80 percent of respondents also said they support the ivory ban.

6. Coalition to End Wildlife Trafficking
This month we celebrate the second anniversary of the Coalition to End Wildlife Trafficking Online, a leading wildlife crime and tech industry partnership of 34 of the world's top tech companies working together to stop wildlife trafficking online. Since the Coalition's inception, 3 million endangered species listings from their online platforms have been removed or blocked. The Coalition brings together companies from across the world in partnership with wildlife experts at WWF, TRAFFIC, and IFAW for an industry-wide approach to reduce wildlife trafficking online by 80% by 2020.
7. Community-based efforts in hot spot biodiversity landscapes
Strong sense of ownership and pride in natural resources are making a difference for people and wildlife. Communal areas in northwest Namibia have had 30 months and counting of zero rhino poaching. Through their rhino custodianship, communities have organized themselves into rhino rangers, working closely with government law enforcement and supported by organizations such as Save the Rhino Trust.
In Southern Madagascar, SMART patrolling by community teams in the Amoron'l Onilahy Protected Area, a vital habitat for endangered ring-tailed and sifaka lemurs, are playing an effective role in the monitoring and stewardship of this landscape.
8. Bipartisan wins for wildlife
Introduced in both Houses last year, the Big Cat Public Safety Act (H.R. 1380) would prohibit private ownership of dangerous big cats like tigers and restrict direct contact between the public and big cats. The bill not only seeks to protect public safety and provide better welfare for captive tigers, but ensures that products from captive tigers don't feed the illegal wildlife trade that continue to threaten wild tigers.
Last year also saw the extension of the "Save Vanishing Species" stamp—a premium postage option that gives the public a convenient way to contribute voluntarily to the US Fish and Wildlife Service's Multinational Species Conservation Funds and the Rescuing Animals With Rewards (RAWR) Act. Since 2011 the Save Vanishing Species Act has generated more than $6 million for international conservation programs. The RAWR Act strengthens US State Department efforts to combat wildlife trafficking by offering financial rewards for whistleblowers who report information on wildlife traffickers wildlife trafficking networks.
2019 also saw the Public Lands Package passed by Congress create more than 1.3 million acres of wilderness in the western United States, add three national park units and expand eight others. The new legislation reauthorized the Land and Water Conservation Fund, established to protect thousands of acres of public lands using royalties from offshore oil and gas to support conservation. It also reauthorized the USFWS Multinational Species Conservation Funds, which help protect wild populations of tigers, rhinos, elephants, great apes, and turtles.
9. New species discoveries
In 2016, researchers introduced us to 115 new mammals, amphibians, reptiles and plants found throughout the five countries of the Greater Mekong region. Since 1997, more than 2,500 species have been discovered in this region.
In the Eastern Himalayas, more than 200 new species have been discovered in recent years, specifically 33 plants, 39 invertebrates, 26 fish, 10 amphibians, one reptile, one bird and one mammal were discovered between 2009 and 2014.
And in the Amazon, a new plant or animal species was discovered in the Amazon every two days—the fastest rate this century. A study over 24 months found 381 new species that were discovered over 24 months, including 216 plants, 93 fish, 32 amphibians, 20 mammals, 19 reptiles, and one bird
A new great ape species, the Tapanuli orangutan, was first discovered in northern Sumatra 1997, but only officially announced in 2017. It is the rarest of all great apes.