Protecting snow leopards and pandas with Disneynature's Born in China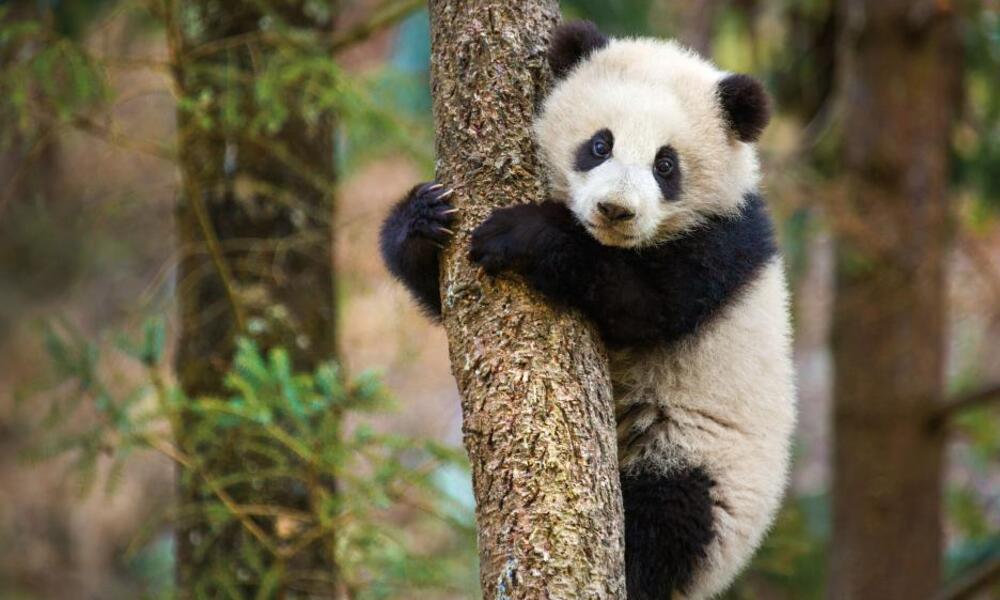 China is a country of incredible size and beauty and home to many of the iconic species WWF works to protect, such as giant pandas and snow leopards.
As the first conservation organization invited by the government to work in China, WWF has worked for more than 50 years to protect China's wildlife and ecosystems. The giant panda is one of conservation's greatest success stories, recently downgraded from endangered to vulnerable on the global list of species at risk of extinction. By protecting pandas and their forest habitats, we help save an array of wildlife, including the endangered golden snub-nosed monkey, takin and crested ibis.
In China's high plateaus, WWF works to safeguard the elusive snow leopard and its fragile habitat. Threats like climate change, loss of habitat, poaching and human-wildlife conflict have driven these cats to their current endangered status. Once known as the king of the mountain, snow leopards dwell in some of the harshest conditions on the planet.
Through the release of its new film, Born in China, Disneynature takes moviegoers on a journey into the wilds of China. The film follows three animal families—the elusive snow leopard, the clever monkey, and the majestic panda—as they struggle to survive over the course of a year while embracing the challenge of raising their families. Narrated by actor John Krasinski ("13 Hours: The Secret Soldiers of Benghazi," NBC's "The Office," "Amazon's "Jack Ryan"), Born in China is the latest film from Disneynature to bring audiences stories of nature from across the world to life on the big screen.
"To be asked to be a part of something that I feel is not only so beautiful and such great storytelling, but is so important, I was honored to be a part of it, said Krasinski. "To find this unbelievable landscape that was far beyond the cities and the bustling crowds of the China that I thought I knew was just fascinating."
The film will also support WWF's conservation efforts in China. Moviegoers who see Born in China opening week (April 21-27) will help support WWF's work in the region. For every ticket sold opening week in participating markets, Disneynature will make a donation to WWF to help protect wild pandas and snow leopards by restoring habitat corridors in China through the Disney Worldwide Conservation Fund.
Funds raised from Born in China will focus on improving landscape connectivity and integrity across three landscapes that are home to the species in the film and covering the traditional range of the giant panda, including the Middle East Qinling, Northern Minshan, and Middle Qionglai landscapes. Additionally, funds raised will aide WWF's efforts to increase wild panda populations, and enhance conservation stewardship to local communities, including up to 10,000 people.
Strategies to achieve these conservation goals include increasing protected areas, establishing and restoring key wildlife corridors, improving management of protected areas, and establishing a biodiversity monitoring platform, including panda, snub-nosed monkeys and other flagship endangered species. The plan will also further work with communities toward more sustainable livelihoods and efficient rural energy, enhancing protection of these vibrant landscapes.