Scientists confirm second-lowest summer sea ice extent in the Arctic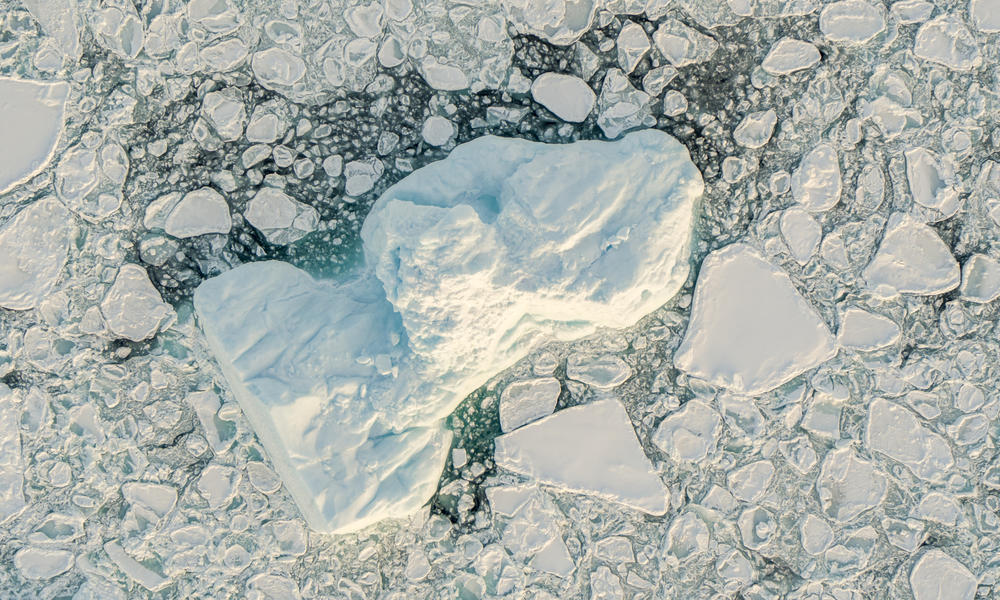 Record-breaking warmth in parts of the Arctic contributed to near all-time low levels of summer sea ice, according to the National Snow Ice Data Center (NSIDC). An analysis of satellite imagery determined the annual sea ice minimum this year tied the record for second-lowest.
"As world leaders convene to talk about increasing ambition to meet climate targets, local leaders throughout Alaska are already being forced to make life-altering decisions about how to protect their communities," said Margaret Williams, managing director of WWF's Alaska office. "How people live, travel and eat is changing dramatically and all Arctic life needs support to become more resilient as we face a new, warmer climate."
The Arctic sea ice is a ring of life, supporting ringed seals, walrus, and polar bears that use ice for traveling and raising their young.
Sea ice is important for even the tiniest organisms of the ocean, as is serves as a surface for algae to grow, and they form the basis of a rich food chain in the Arctic Ocean. The continuing decline of Arctic sea ice is triggering massive ecosystem shifts.
People are negatively impacted in other ways, too. In Alaska, diminishing ice means the loss of a natural buffer along the coast during the winter storm season, faster erosion, and the destruction of homes and other infrastructure.
The near record low levels of sea ice are the new normal for the Arctic. According to records maintained by NSIDC, "the 13 lowest extents in the satellite era have all occurred in the last 13 years."
NSIDC scientists warn that an unexpected warm spell in the coming weeks could drive the sea ice minimum even lower.