Why we must help Bristol Bay now
This pristine Alaskan habitat is worth protecting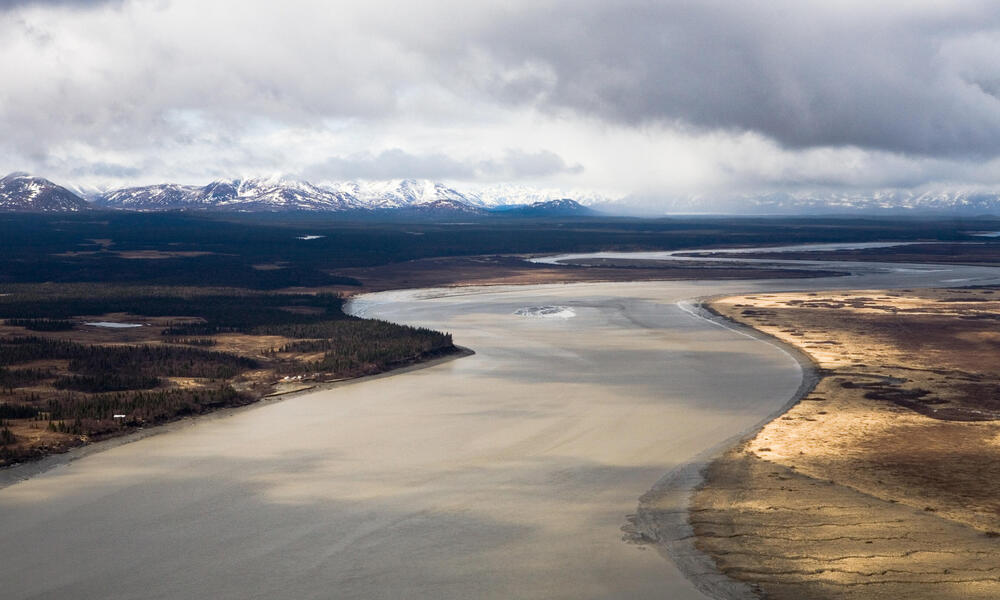 Date: April 02, 2018
Author: Michael Crispino
UPDATE: April 4, 2019: Last year, nearly 220,000 WWF Activists spoke up and took a stand against Pebble Mine. Now, Bristol Bay needs our voices again. The Army Corps of Engineers has released a Draft Environmental Impact Statement that leaves fundamental questions about the environmental impact of Pebble Mine unaddressed. Before the comment period ends May 30th, make your voice heard and help protect Alaskan fish and fisheries by commenting on the Draft EIS.
According to proposed plans, the one-mile-wide and quarter-mile deep mine would destroy over 3,000 acres of wetlands and more than 21 miles of salmon streams. That's just at the mine site alone.
Mining operations would require a power plant generating the energy equivalent of more than half of all homes in Alaska running their lights, heating and everything else at the same time. The plant would also use natural gas delivered by a new 188-mile pipeline stretching across seismically active Cook Inlet from the Kenai Peninsula.
Getting supplies in – and copper and gold out – would require building a road more than 80-miles long crossing more than 200 streams. Developers propose building eight large bridges and using an 18-mile ferry journey to cross Lake Iliamna. A port facility would be needed at the end of the road, complete with a two-mile long dock on the western shore of Cook Inlet, known habitat for sea otters, humpback whales, seals, and an endangered population of Beluga whales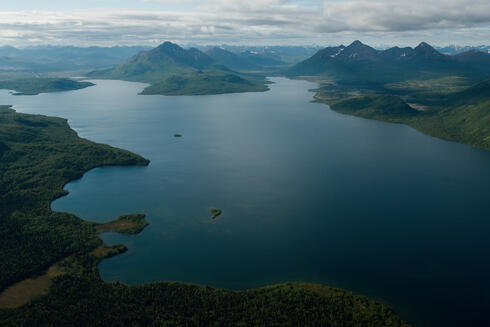 The natural beauty and bounty of Bristol Bay, Alaska is indisputable. But a proposal to develop an open pit gold and copper mine leaves the region's future up for a potentially disastrous outcome.
The US government is attempting to fast track the permitting process for Pebble Mine, a development that the US Environmental Protection Agency warns would cause irreparable, damaging impacts on both people and nature. Now, the US Army Corps of Engineers is responsible for assessing the mine's effects on the environment and the public has just 90 days to weigh in on the mining proposal.
There is a lot on the line.
Bristol Bay, Alaska boasts one of the most productive, unspoiled ecosystems in North America. Home to the world's largest wild salmon fishery, it's been called America's fish basket. Bristol Bay is also brimming with sea otters, beluga whales, humpback whales, caribou, brown bears, and moose. While all arctic species face conservation challenges, Bristol Bay's intact ecosystems provide a rare refuge for fish and wildlife in a warming and more crowded planet.
The proposal has a massive footprint
While the mine itself would be a major disruptor to important wildlife habitats and livelihoods, the infrastructure needed to develop and operate Pebble Mine doubles the threat.
Over time, the impacts would pile up. Pebble Mine is projected to produce tons of acid mine waste—left over once the copper and gold are sorted out. Plans estimate that after 20 years of operation, roughly 1.1 billion tons of waste would be left in the pit and need to be monitored and maintained in perpetuity.
Environmental impacts
Bristol Bay's tribes, communities, commercial fishermen, and other stakeholders have waited nearly two decades for a promised mine plan. Unfortunately, the plan just submitted is grossly inadequate to evaluate the mine's full impacts on a region hugged by national parks and preserves. The lack of detail and lack of adequate scientific research to assess potential impacts are compounded by the Corps of Engineers' break-neck pace to permit the project.
Pebble Mine would be more than a massive whole in the ground. The mine would impact the hydrology of the region, air and water quality, as well as ecosystems, wildlife and fish and recreational resources. The effects could devastate a region that continues to build a vibrant, sustainable economy as it successfully manages its resources.
There are a series of public meetings scheduled for the month of April. It's short notice but it's not the only way to get on the record with concerns.