WWF works with Walmart to cut carbon emissions and fight climate change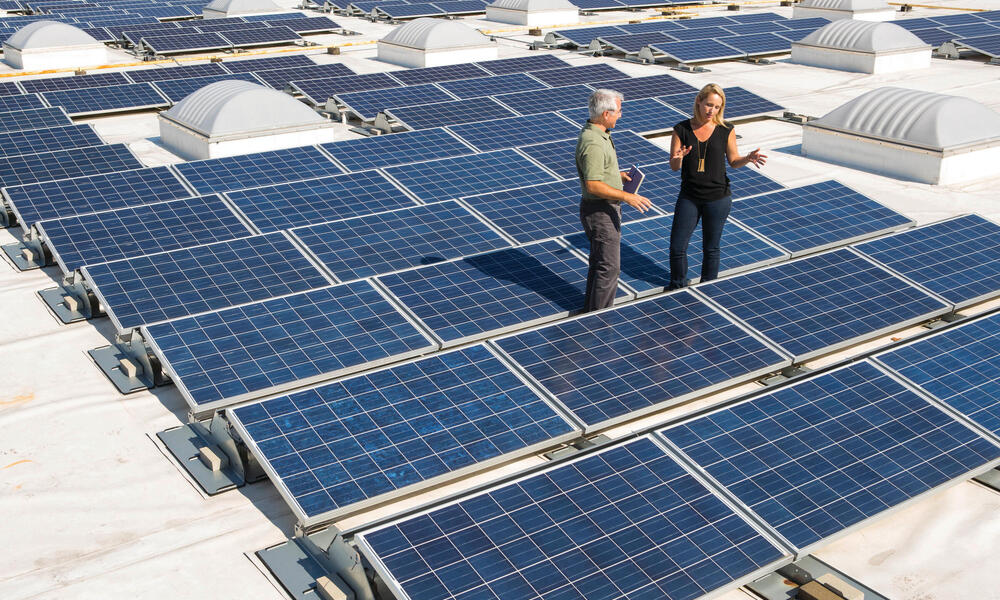 The burning of fossil fuels sends heat-trapping gases into our atmosphere, warming the planet at an alarming rate. And as our climate changes, we're facing more unpredictable and extreme weather events that threaten the supply chains that feed, clothe, and provide for our families. The science is clear: if our carbon emissions go unchecked, these impacts will get worse.
The good news is that there's still time to work together to cut carbon pollution and curb some of the worst impacts of climate change to protect people and wildlife at risk. That's why WWF has helped Walmart, the world's largest company, launch Project Gigaton, a first of its kind initiative that has the potential to mobilize its suppliers—the largest supply chain in the world—to avoid emitting one gigaton of carbon into the atmosphere by 2030. Challenging companies all over the world to reduce emissions will spur companies to do more to reduce their carbon emissions at a scale needed to avert the worst impact of climate change.
Together we've designed tools for Walmart's vast supplier network to help them make changes in energy and product use, agricultural and logging practices, packaging decisions, and waste management that will limit emissions.

Project Gigaton will help mitigate climate change while allowing companies to be part of something big that can have significant ripple effects globally. Many companies already see what investments in a clean energy future looks like, and now there is an opportunity to make these investments at a massive scale.
Year one update and the road ahead
2017 marked a strong start for Project Gigaton—one focused largely on getting suppliers on board. As of April 2018, more than 400 suppliers had joined Project Gigaton, representing more than 30 countries, including China, the UK, Sri Lanka, and many more.
With the average supplier reducing their carbon emissions by 30,000 tons, these suppliers have already started to make an impact. Some suppliers have reported up to a million metrics tons in reductions, the biggest chunk of which have come from energy commitments, such as making more energy efficient products or switching their facilities to renewable energy.
In the months ahead, WWF will be looking to grow the number of participating suppliers and to encourage commitments across Project Gigaton's six focus areas (or pillars): energy, waste, deforestation, agriculture, packaging and product use.
Deforestation currently accounts for 15 percent of all greenhouse gas emissions, and eliminating existing food waste alone could reduce emissions by 10 percent. By helping suppliers make commitments around these issues, we'll be well on our way to avoiding a gigaton of emissions by 2030.
"As more companies follow in the footsteps of Walmart and their suppliers, we can achieve the critical mass needed to address climate change. Today's commitment represents an important step toward a safer and more prosperous future."

Carter Roberts President & CEO, World Wildlife Fund
Businesses matter in the fight against climate change
Project Gigaton is an example of the transformative impact that private sector leaders can have on our greatest environmental challenges. Every company can look at their supply chain and see where they can reduce emissions and make a difference, whether it's by setting science-based targets, shifting to renewable energy, reducing waste across operations, or preventing deforestation.
WWF has developed a number of initiatives—such as Climate Savers, Low Carbon USA, and Renewable Energy Buyers Alliances—that work with industries and encourage leaders to make science-based commitments, share knowledge, and drive solutions.
We need everyone on board. Tackling the greatest environmental challenges facing our planet will require every person, government, business, and institution to work together to achieve lasting solutions.