Timber Stories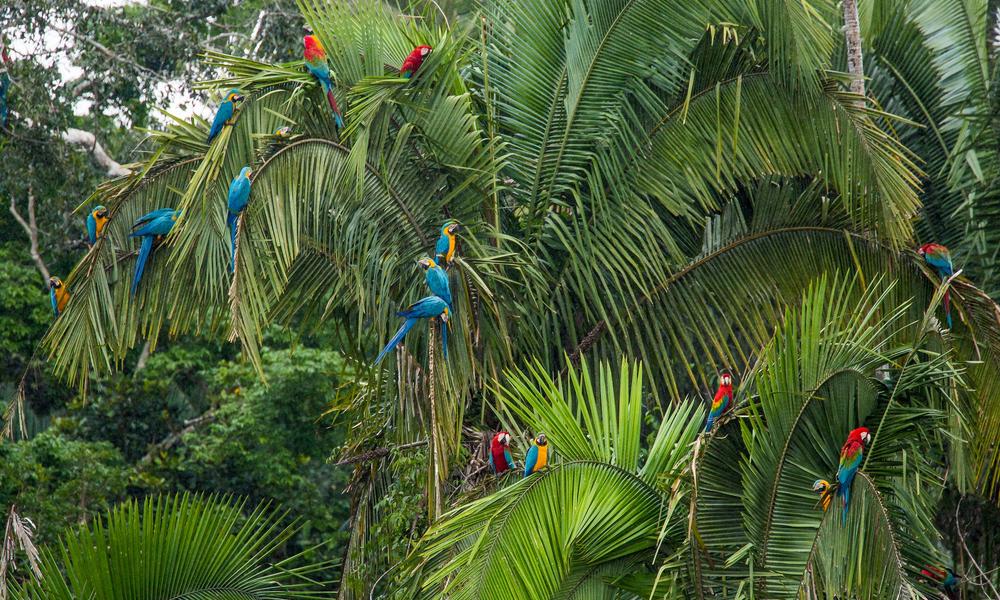 The sounds of Peru's jungles are akin to those of a symphony. The high-pitched calls of toucans, the slow roar of howler monkeys, and the buzzing of insects together create unforgettable melodies. But these natural harmonies do more than simply please the ear—they provide us with valuable information about the health of the forest.
August 09, 2018

The men in question can't be named or pictured, because they're undercover investigators for a deforestation watchdog group called Eyes on the Forest (EoF). And they're routinely putting their safety on the line to protect Thirty Hills, one of the last great swaths of rainforest on the Indonesian island of Sumatra.

June 19, 2018

WWF is on a mission to save the world's forest land. Saving forests means using every tool at our disposal and working with partners around the globe. And that's where drones come in to play.

Kerry Cesareo, WWF's Managing Director of Forests, discusses how forest stewardship can help protect vulnerable forests from illegal logging, encroachment and conversion to farmland.