Wildlife Conservation Stories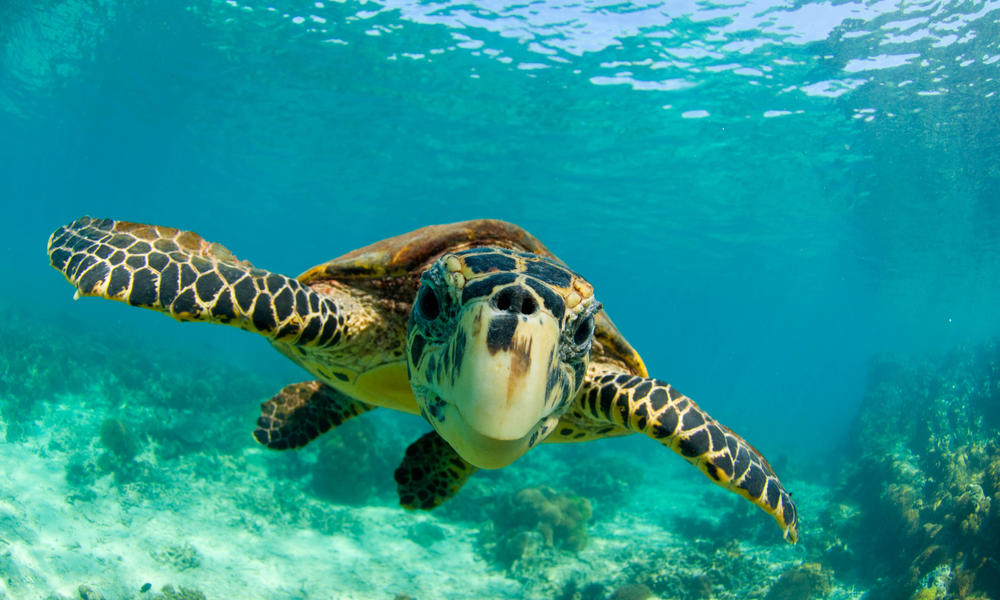 Governments from around the world recently gathered to discuss the threat of wildlife trade on species.
August 12, 2019

Singapore takes an important step in protecting species from illegal wildlife trade.

WWF Magazine: Summer 2019

For Chinese tourists traveling internationally, ivory demand has increased. WWF worked to combat that trend via a social media campaign focused on reaching travelers through Chinese social platforms.

WWF Magazine: Spring 2019

Fewer than 80 Sumatran rhinos remain in the wild in Borneo and Sumatra. Sumatran Rhino Rescue aims to find the remaining wild Sumatran rhinos and bring them to sanctuaries where they can breed.

WWF Magazine: Spring 2019

During 2015 and 2016, survey teams combed the Virunga Massif's dense, mountainous forests in two sweeps in search of gorillas. What they found was good: 604 gorillas—up from just 480 in 2010.

In some areas of the Arctic, female polar bears are more frequently choosing to build their maternity dens on land, rather than sea ice. The land provides the stability and security that sea ice no longer can—at least until human activity comes into the picture.

December 04, 2018

Last month, the Indonesian Government announced that a first Sumatran rhino, a female named Pahu, was successfully rescued from a small isolated forest patch in Kalimantan, with the support of WWF, local partners and Sumatran Rhino Rescue.

October 29, 2018

In an enormous setback for wildlife conservation, China announced it will allow hospitals to use tiger bone and rhino horn from captive-bred animals for traditional medicine. The decision reverses a decades-old ban that has been instrumental in preventing the extinction of endangered tigers and rhinos.

WWF Magazine: Winter 2018

In May, two Amur—or Siberian—tigers were released into Russia's far eastern Evreiskaya Province, joining nine other rehabilitated tigers in the species' historical habitat.

WWF Magazine: Winter 2018

Kruger leads WWF's efforts to help polar bears and other Arctic marine mammals coexist alongside people in an increasingly warmer and ice-free Arctic.

September 28, 2018

WWF spoke with Ming Yao, a member of WWF's wildlife conservation team who has worked closely with ivory demand reduction projects, to learn more about her point of view on China's ivory ban and how it has influenced consumer behavior in her country.

August 21, 2018

Rescued after sustaining serious injuries to his nose and face from would-be poachers, Saikhan the "miracle tiger" has been released back into the forests of the Russian Far East.

At the Frankfurt Zoological Society's Orangutan Rehabilitation Center, orangutans are rehabilitated and released back into the wild. Rescued orangutans learn how to feed and fend for themselves in the lowland rainforests of central Sumatra—skills they never had the chance to pick up from their mothers.

Elephants, found in both Africa and Asia, are vital to maintaining the rich biodiversity of the ecosystems that they share with other species. Here's a snapshot of what you should know about them.

July 31, 2018

In Thailand, women like Kwan remain a rarity. But neither this nor the voices alleging that women aren't suited for the ranger lifestyle – which comprises long working hours in spartan and sometimes dangerous conditions, away from loved ones – have prevented her from living her truth.

April 13, 2018

The Land of the Leopard National Park is the core area for the Amur leopard. New images documented 84 adult cats and 19 cubs inside the park. This is a significant increase since a 2000 census recorded just 30 cats, and a 2015 survey numbered only 70.

April 03, 2018

Thanks to satellite collars, 60 elephants will be monitored for better protection against poaching in one of the last great African wildernesses, Tanzania's Selous Game Reserve.

January 29, 2018

New 2017 rhino poaching numbers out of South Africa show a small decrease from the previous year, but the death toll remains perilously high.

January 25, 2018

Inganda and Inguka are the first twins born to habituated western gorillas in the Dzanga-Sangha Protected Areas complex in the Central African Republic. Their second birthday is a reminder of the important work of the Primate Habituation Program.

WWF Magazine: Spring 2018

In 2016, the US government imposed a "near-total ban" on imports, exports, and domestic trade of African elephant ivory. The findings led to recommendations that could help the US regulate the trade.

WWF Magazine: Spring 2018

More than 3,000 WWF supporters donated a total of $263,211 to fund 10 antipoaching teams targeting Myanmar's most vulnerable areas.

WWF Magazine: Spring 2018

Thanks to a groundbreaking agreement between a WWF-founded company and the residents of a rain forest village, Sumatran orangutan habitat is more secure than it was just a few years ago.

January 16, 2018

In less than a decade, Bhutan's Royal Manas National Park has achieved a big win for tiger conservation. From only 10 tigers in 2010, its population has now grown to 22. With a global population of as few as 3,890 wild tigers, every population increase matters. And it marks a significant step towards achieving the goal of doubling the world's wild tigers.

WWF's Black Rhino Range Expansion Project (BRREP) has been working with passion, commitment, and determination for a brighter future for the critically endangered black rhino for more than a decade. BRREP works to grow black rhino numbers by creating new populations and provides equipment and training to rangers to monitor, manage, and protect rhinos.