Congo Basin Stories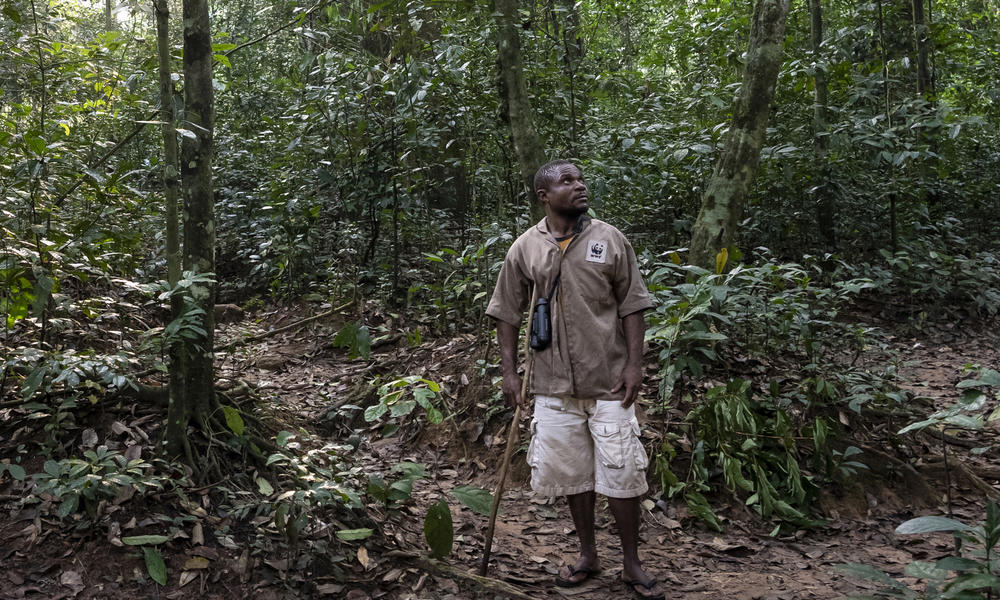 Twenty years ago, a gorilla habitation program provided the Ba'Aka living near the Dzanga Sanga Park with a new opportunity. And by 2020, Dzanga-Sangha employed more than 50 Ba'Aka as gorilla trackers.
October 24, 2013

Plans by London-based oil company Soco International PLC to explore for oil in Virunga National Park, Africa's oldest national park, have hit firm opposition from the UK government.

Gorillas, the largest living primates, make their homes in central Africa. Poaching, disease and habitat destruction remain threats for gorillas, and WWF is working to designate new protected areas where populations can thrive.

August 01, 2013

Virunga is home is Africa's oldest national park and the greatest variety of wildlife on the continent. But there's a real chance it could become its newest oil field. Some places are just too precious to be exploited in this way. Please help us and take action now.

April 09, 2013

WWF and our partners launched the "Improved Stoves" project to increase the number of households using energy-efficient charcoal stoves in the Democratic Republic of Congo.

November 13, 2012

A population increase for mountain gorillas is proof that the intense and innovative efforts of the conservation community are bringing positive change. A recent census by the Uganda Wildlife Authority identified 400 mountain gorillas in Bwindi National Park bringing the overall population estimate to 880, an increase from the 786 estimated in 2010.

October 11, 2012

A new designation by the Republic of Congo provides vital habitat to endangered species and preserves nature's value for surrounding communities.

October 11, 0016

The FSC label ensures that the products you buy are from forests managed responsibly. And it means a future for both wildlife and people.